Drought-hit farmer's crop allegedly uprooted to set stage for political rally, no compensation paid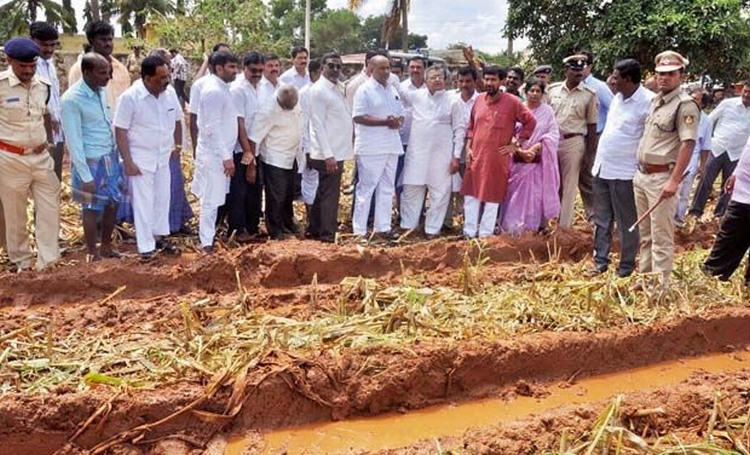 Local media from drought hit Karnataka alleged that crop on farmland equal to three football grounds which belongs to farmer Neelappa Hirebidari of Gudagur village in Ranibennur taluk in Karnataka has been uprooted for construction of temporary stage for AICC vice-president Rahul Gandh's rally on Saturday.
Ironically, Rahul's visit was supposed to show moral support to the farming community in which a huge number of farmers committed suicide due to poor crops.
The reports said that the farmer was not given any compensation for his maize and cotton crop that was due to be harvested in next 15 days. The farmer denied speaking to media fearing backlash from Congress-ruled state. However, footages of complaining farmers appeared on some local channels. A statement of the farmer published by the Deccan Chronicle said,
Half of the crop has dried up in my farmland owing to failure of the monsoon, causing around Rs 40,000 loss. I had hopes of minimizing the loss by delaying the harvesting by one month as some maize corn has not become ripe. But, I have to sacrifice the crop as Congress leaders have chosen my farmland as venue for the convention on October 10. Therefore, officials have started clearing the field by removing the crop as a large number of Congress workers are expected to participate. This has compounded my woes with officials refusing to pay any compensation.
Rahul Gandhi, as NDTV reports, will be traveling by helicopter to the spot to start a nine-km padyatra (foot-march). The route of the padyatra has also been cleared. That's not all, more patches of farmland are being cleared to make temporary parking lot as over 50,000 people are expected to arrive for the rally.
The villagers are also warned about defecating in open until the programme is over because majority of households do not have toilets. "Around fifty percent of the households in all three villages have not yet built toilets. Due to this, we will be put to hardship and have to find other places for open defecation. Women will be in a spot. We are left with no choice but to tolerate this till Rahul Gandhi's tour programme is over", said a villager.
On the other hand, Congress denies the allegation by saying that the farmer is a supporter of the party and has uprooted his crop at his own will. The party did accept that crop was destroyed. However, it statement that farmer has uprooted his own crop doesn't sound true.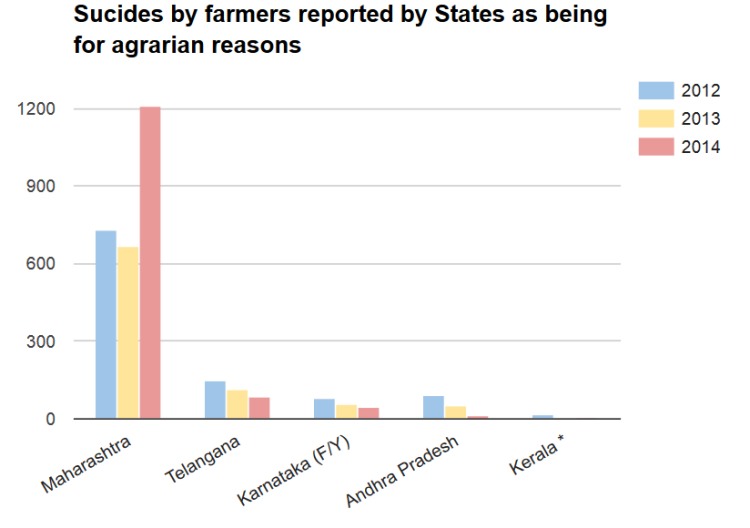 Karnataka has been making news for series of farmer suicides after drought failed this season's crop. It makes no sense to destroy standing crop that was ready to be reaped in a couple of weeks. It's a poor decision to choose political show off to console grieving agrarian community by uprooting their crop. Majority of India's population live in rural areas and depend on agriculture for their livelihood.
According to figures from the Ministry of Agriculture, 3313 farmers have committed suicide in last three years due to agrarian crisis. Collectively, the five states – Maharashtra, Telangana, Karnataka, Andhra Pradesh and Kerala have witnessed highest number of suicides. The incident suggest government's apathetic attitude towards agrarian community of India.