Incredible Cardboard Lexus IS replica can actually be driven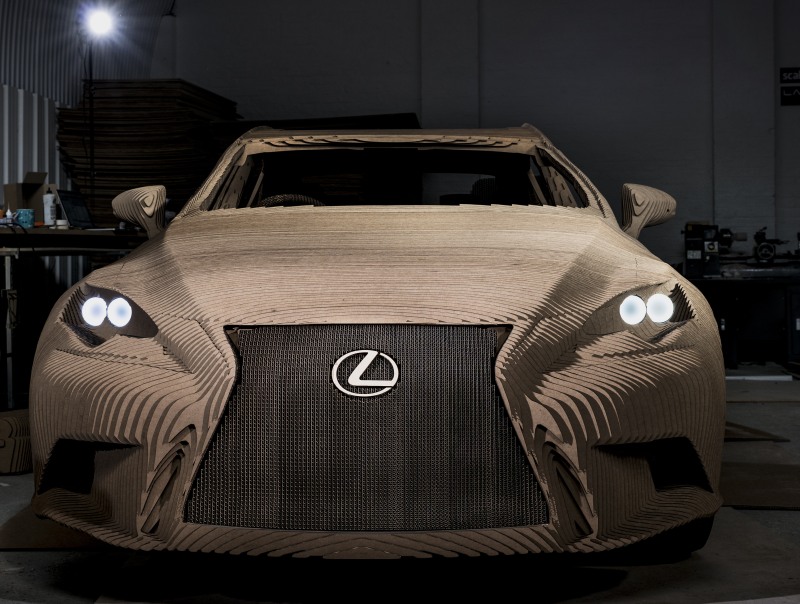 Japanese automaker's UK office recently commissioned an operational, built to scale cardboard Lexus IS replica. It can actually be driven, but it'll not be a safe ride. So, it's made just for the sake of creation and art.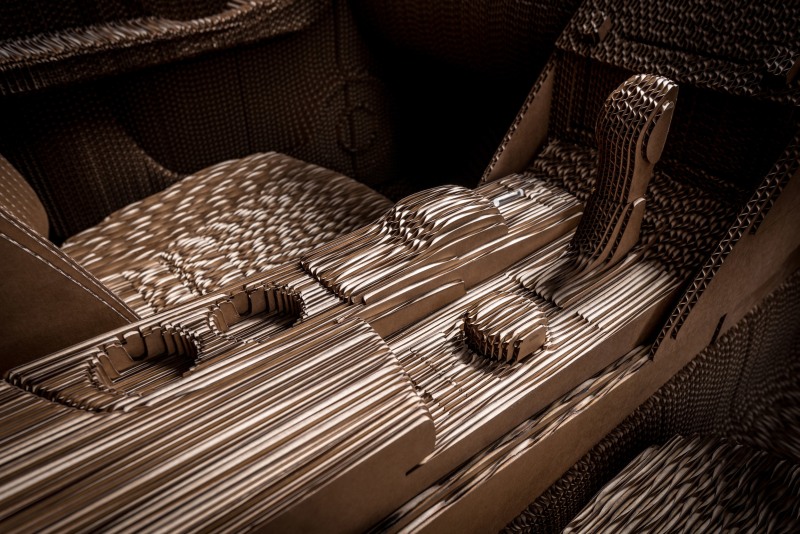 The replica is inspired by the Japanese art of origami and was made by two British workshops – Scales & Models and LaserCut Works. Except stainless steel and aluminum frames and working parts, everything is made from 10 millimeter thick cardboard sheets. Replica features fully functional interiors, working headlights, rolling wheels, electric motor, and functional doors.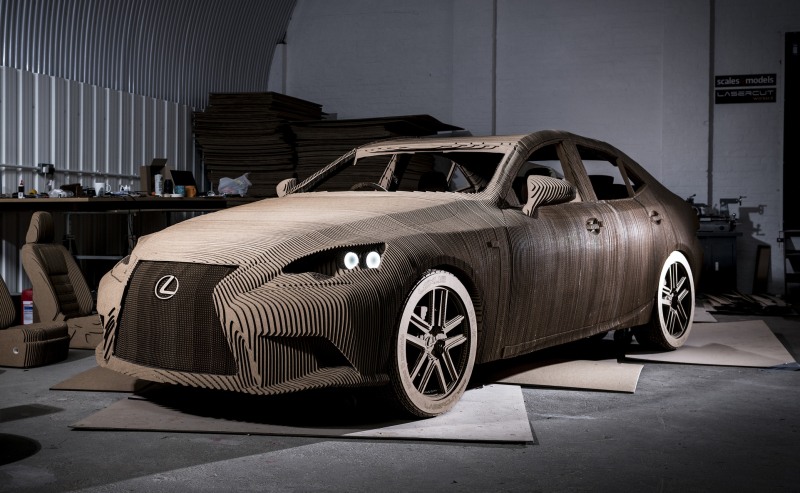 It might sound easy to assemble cardboard sheets into a replica based on an exact design, but in reality it took over three months for the makers to assemble 1,700 laser-cut components in accordance with a 3D digital model of Lexus IS. All the assembling work was done manually. Water-based wood glue was used to fix components together.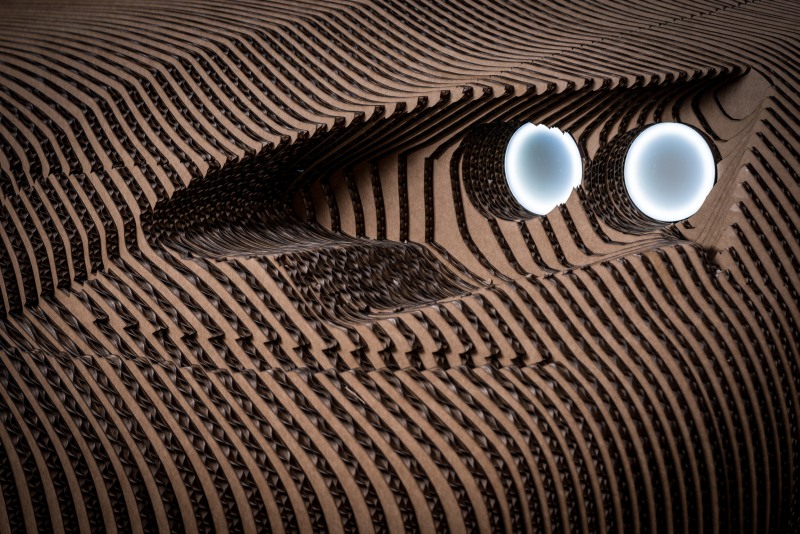 Many cardboard replicas have been created by various artists and automakers, but this one is unique. It's features are exact in details and dimensions. It's a cardboard re-incarnation for Lexus IS. The car will be on display at the NEC in Birmingham later this week during the Grand Designs Live Show.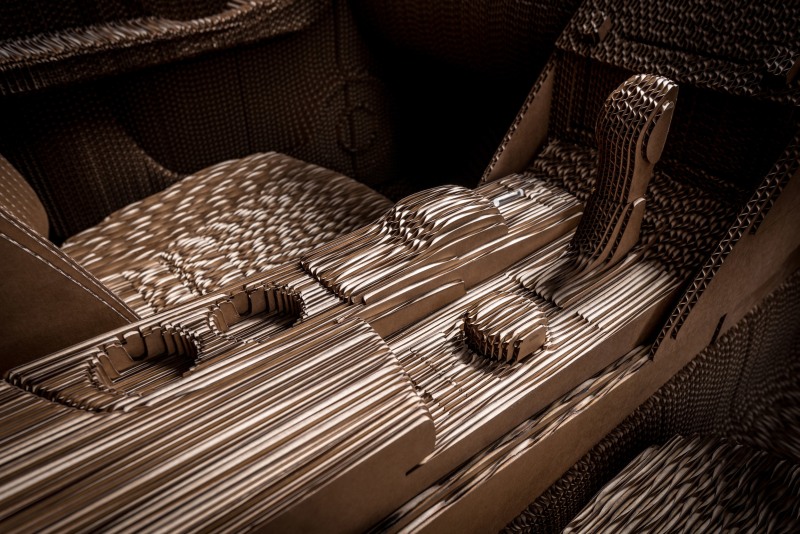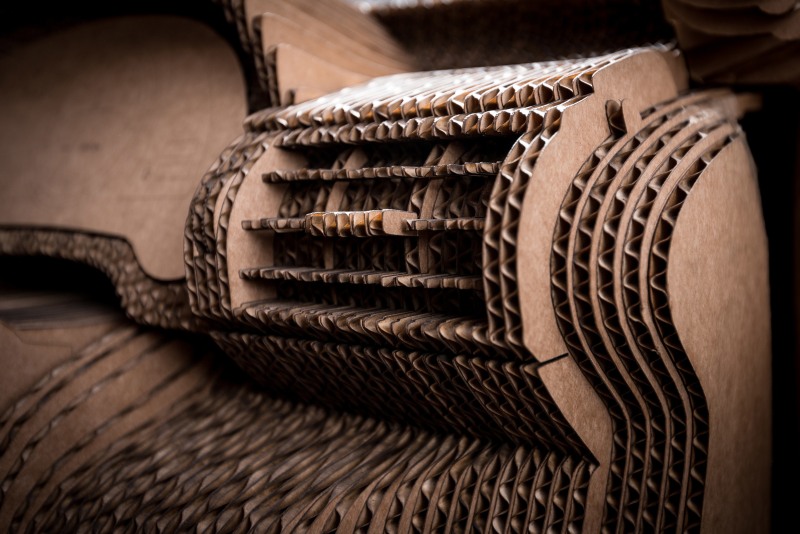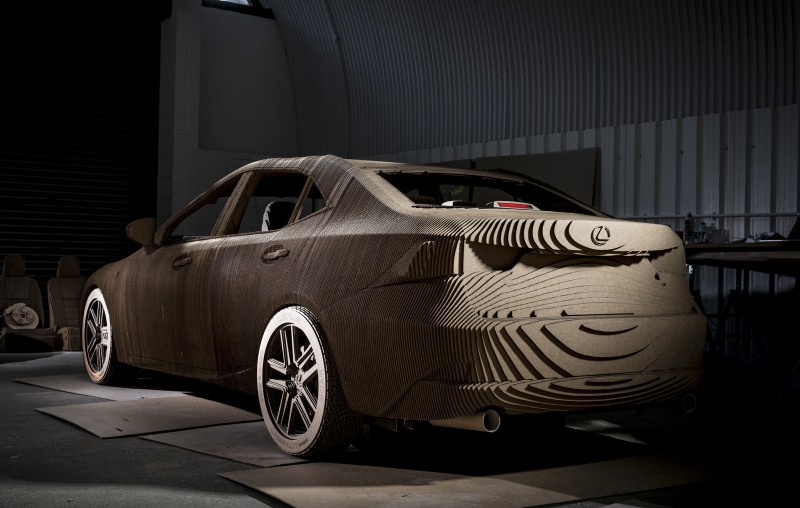 Via: Damngeeky/ Toyota UK Press Release