Finolhu Villas on Kaafu: World's first 100% solar-powered 5-start resort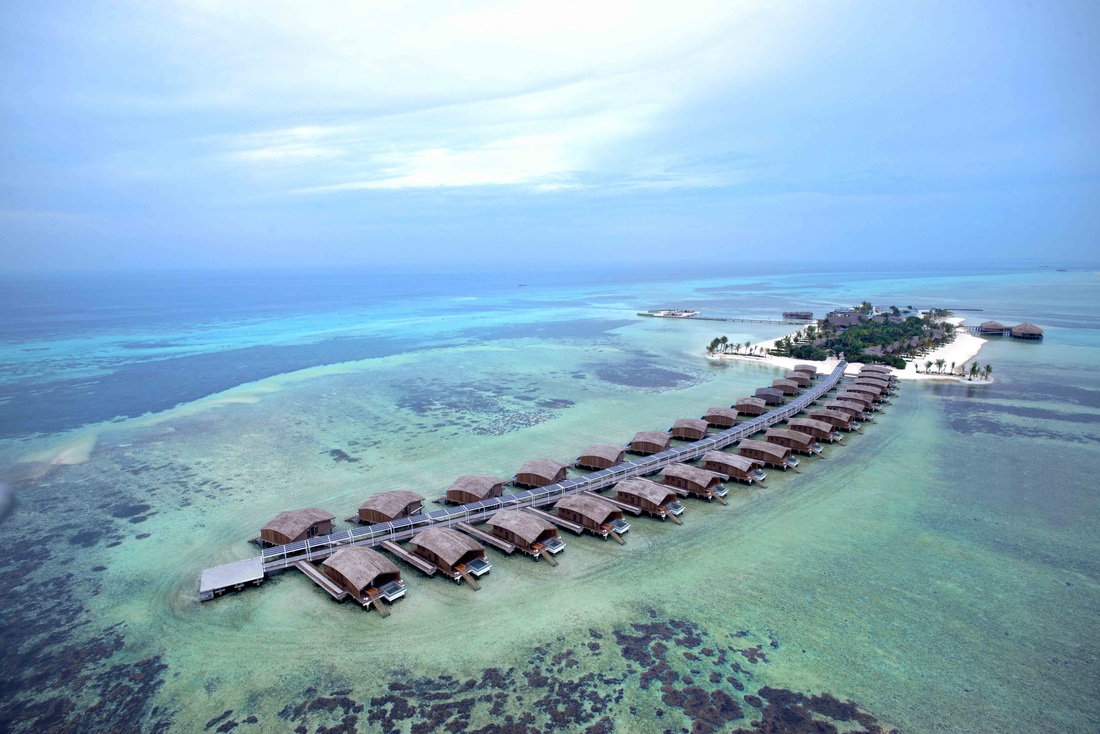 Finolhu Villas on Kaafu Atoll in The Maldives is world's first 5-start resort to be powered completely from solar power. The breathtaking luxurious resort is designed by Yiji Yamazaki on a 13-acre island. It's one of its kind gateway and a demonstration how luxury and sustainability can go hand in hand.
The resort features 52 villas, three room each, that appear to branch off towards the water in a row. It resembles spine-structure of a vertebrate. The villas have 12-feet ceiling that curve up like cresting waves, and shingles cover the entire roof. It gives the resort a traditional appeal. Each villa features a pool and private beach. The view is such that guests can enjoy unobstructed view of sunrise and sunset.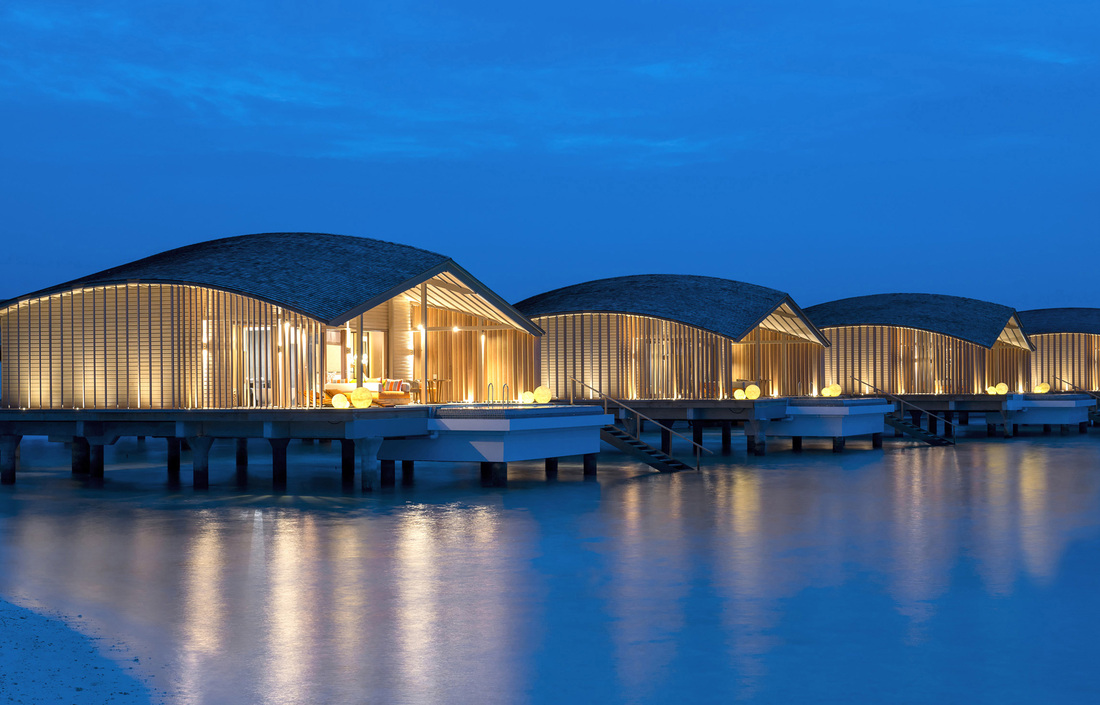 Solar panels are wonderfully integrated into the whole structure as design elements. On a sunny day, the resort can generate about one megawatt of energy, which is more than it requires. Additional energy is stored for rainy or cloudy days. The resort also features a waste management system and desalination tank for self-sufficient water supply.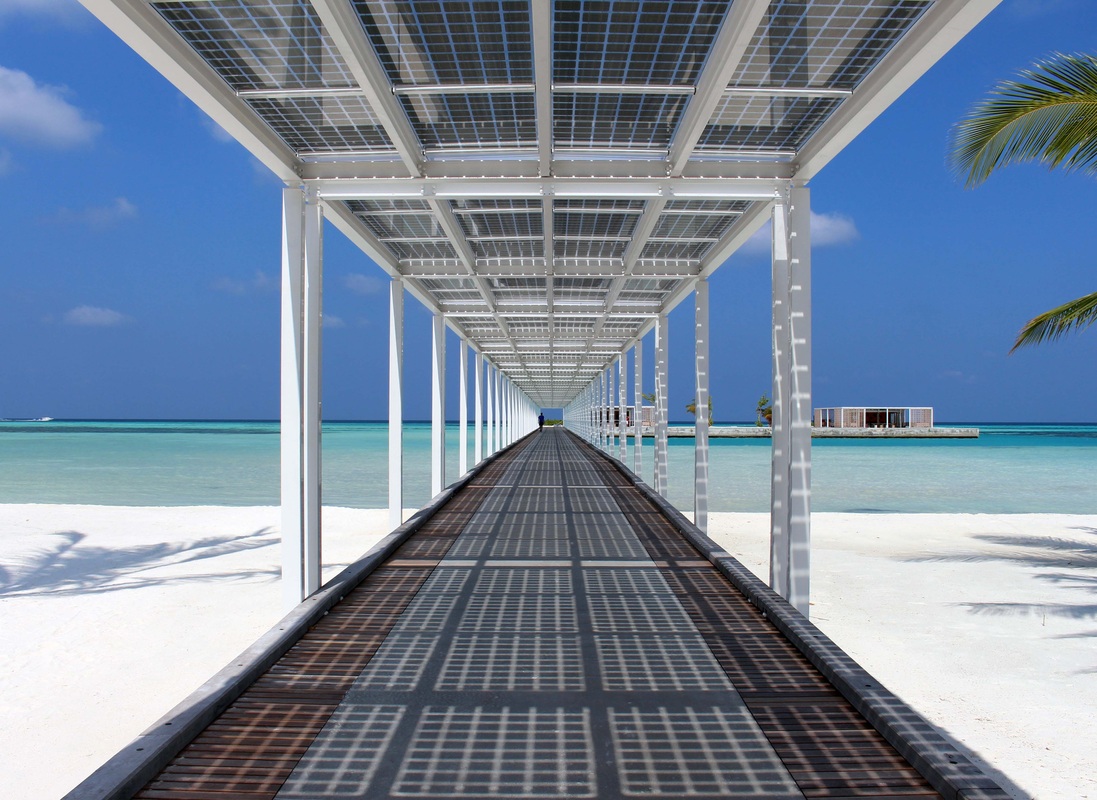 The architect has proved that you don't need to sacrifice sustainability in order to enjoy 5-star resort luxuries, and that makes it an ultimate destination for eco-conscious tourists.