Freetow-n is a zero emission, minimalist urban mobility solution for fun seekers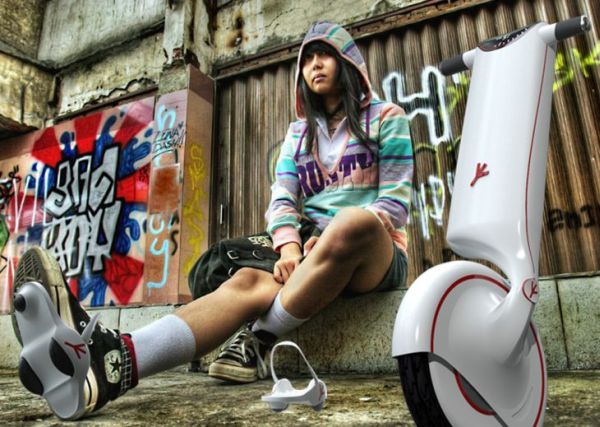 Urban mobility has become a serious issue as the roads are getting more crowded with vehicles and even otherwise, replacement for gasoline engine is on the mind of automobile manufactures, governments and public. Keeping in mind all these needs, designer, Eugénie Pfeil with his two friends, proposed a very simple zero emission intercity electric mobility design, Freetow-n, targeted, especially, at the youth, who would find it sporty and fun. It's a sort of power arm attached to single wheel with integrated electric assistance. The wheel is attached to the body, which is composed of two parts and the upper part slides down into the lower part when not in use. This makes it compact and easy to carry.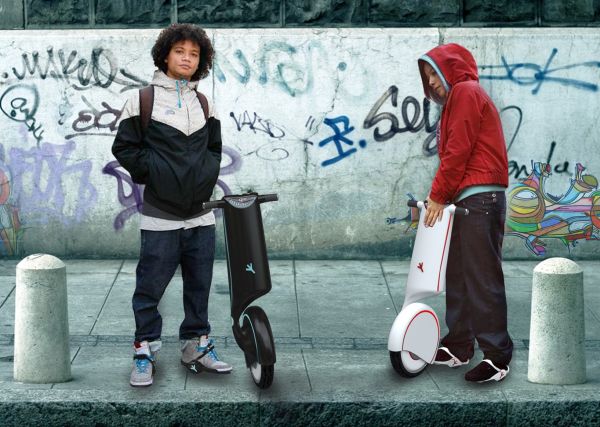 Freetown-n is a bit different from other compact mobility designs and instead of carrying the user; it just provides a drag to the user. The user need to wear an extra pair of roller boots provided with the device or any other similar accessory such as skateboard. The user holds the handlebar and the device pulls the user for displacement. Also, the display on the handlebar shows the rider speed, which is most likely to be slow, and the charging level. All the buttons are easily accessible on the handlebar. Freetow-n is easily chargeable through the provided cord, which extracts power from any standard socket. However, the proposed mobility device is worthless without external skaters/roller boots. But, still the idea of providing urban population with an ecofriendly minimalist mobility solution through Freetown-n has chances to become popular among the youth as they seek fun and sports in their leisure time. The fact that it's a compact and easily transportable, makes it fit for urban mobility requirements.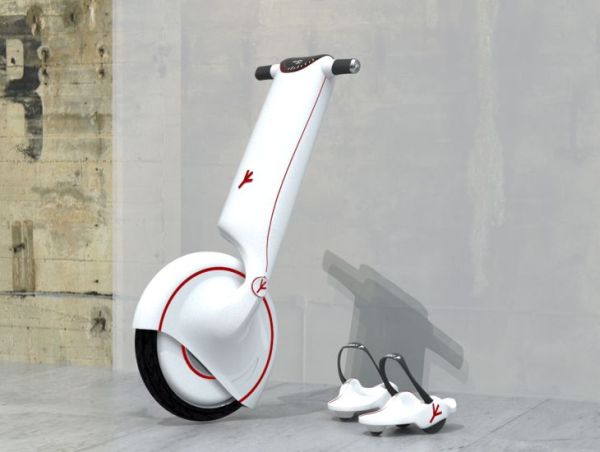 Designer Eugénie Pfeil along with two friends, Thomas Defossez and Clément Besème, visited the city to collect facts on the problems faced by the urban population in everyday life before they started working on the project. Thus, the Freetow-n urban mobility solution has been designed after small study, which sounds practical and actually problem solving.