Healthier 'Ghee' with 85% less fats to arrive in Indian market soon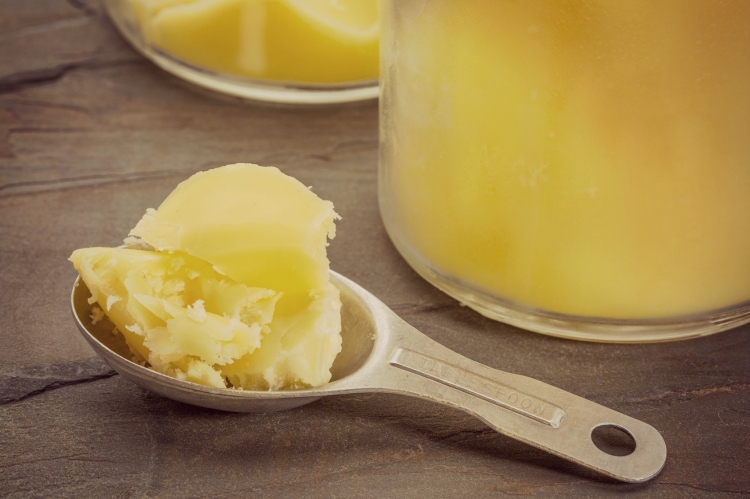 Indian researchers at the National Diary Research Institute (NDRI) have successfully developed and tested a new low-fat variant of 'Ghee' making it healthier. Researchers were able to cut cholesterol content by 85% using a technology patented under the names of Dr Darshan Lal, Dr Vivek Sharma and Dr Raman Seth from the NDRI's diary chemistry division.
The technology enables reduction of cholesterol by chemical processing. No chemical is added to the product and there is additional expenditure involved in the processing except for one time payment to acquire the technology.
It's a huge relief to millions of health conscious Indians or those having cardi-vascular problems who are otherwise forced to refrain from tasting 'Ghee'. The institute announced that it will sell the technology commercially on a non-exclusive basis to interested businesses. The technology will cost about $9416 (Rs. 6 lakh) with no bar of time period restriction. The NDRI has already signed a deal with Vaishal Patliputra Dugdh Utpadak Sahkari Sangh Ltd Patna, popularly known as Patna Dairy Project – one of the leading Indian diary companies in Bihar.
NDRI is also looking to create awareness among Ghee producers in India. Vita in Haryana and Verka in Punjab are two of these diary companies.
"The co-operative sector should shed the conservative methods and exploit the huge market of diet-conscious section. Co-operative should focus on smaller towns also for the innovative ghee to capture the market",
said NDRI director AK Srivastava.
In 2011, the technology was given to a private dairy farm on two year contract for testing and evaluations. It's after the completion of this contract that NDRI has planned to encourage dairy companies to adopt the technology to promote health conscious option among consumers. The adoption of technology by dairy companies will also help cut cholesterol content from enormous other dairy products consumed in India everyday including 'sweets'.
Ghee, a clarified version of butter, is the part of India food and culture since ancient times. It's a staple in Indian cookery including other parts of South Asia. However, the only trouble it causes is high cholesterol content that can even kill people. Many unfortunate food lovers with high cholesterol levels are directed by doctors to refrain from having 'Ghee' in their food.
However, this breakthrough in development of low-fat Ghee has come as a huge relief for every Indian (who can afford Ghee).