IIT students build India's own electric scooter that's internationally viable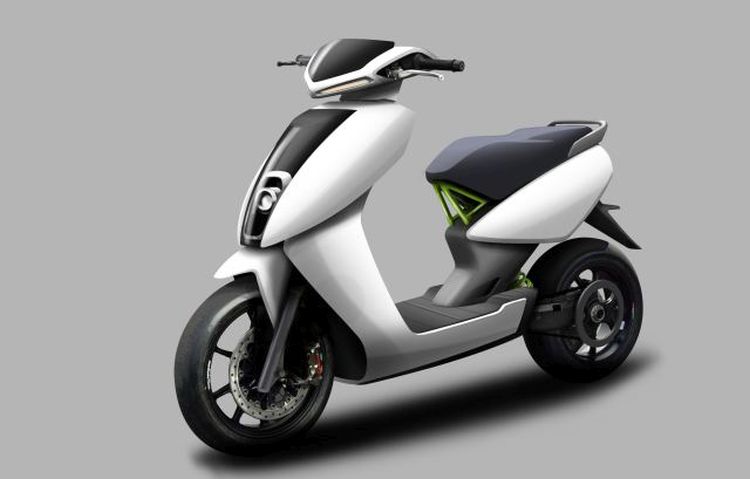 India has been reeling under tremendous environmental problems. Automobiles are a significant contributor in air pollution and other concerning environmental issues. While car manufacturers have somewhat hit the green pedal, two-wheeler industry in India is far from going green at the moment. To tap into the void with persistent effort, two former Indian Institute of Technology (IIT) Madras, students Tarun Mehta and Swapnil Jain have developed the S340 electric scooter. Interestingly, the S340 is powered by patented lithium-ion battery that promises life of 50,000 kms and charges in under 1.5 hours.
Tarun and Swapnil, who were involved in creating things including clean combustion engines and energy-efficient battery packs at the IIT, quit their lucrative corporate careers and formed a company called Ather Energy to take forward their long-lived dream of an electric-powered scooter further.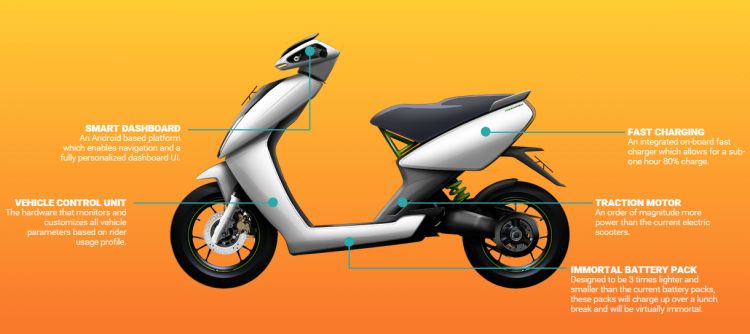 Over two years of consistent effort despite appropriate financial assistance the duo managed to build a prototype of S340 e-scooter that charges in time lesser than a mobile phone, Tarun claims. The quick charging scooter does 0-60kmph in just 11 seconds and features a top-speed of 75 kmh, which makes it the most exciting electric-powered scooters coming out of India.
In addition to its high speed design and diligent charging mechanism, the S340 e-scooter features interactive dashboard. The scooter can sync with an Android device and provide ride data on the same. Rider can use a tablet or a smartphone as touchscreen dashboard display to receive data regarding battery, distance left before next charge is required, and even navigation. The synced device can also assist in tracking down the S340 in case it's lost or stolen.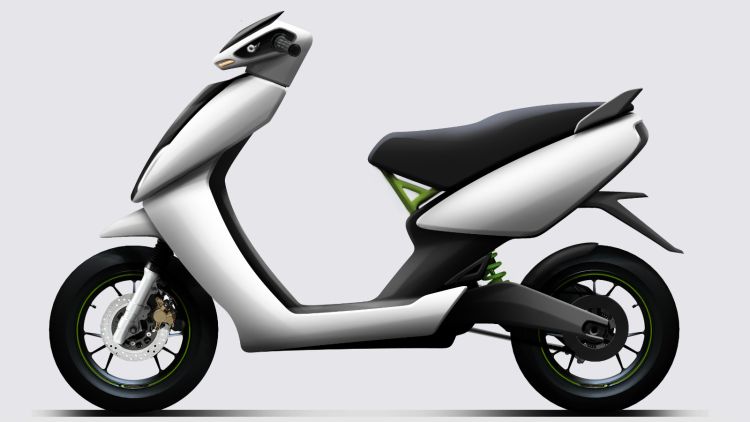 The S340 e-scooter by Ather Energy is closing in on making to the Indian roads thanks to the investments made in the company by Flipkart, $1 million in early 2014, and recently by New-York based private equity firm Tiger Global Management to the tune of $12 million.
According to the designer duo, the S340 electric scooter will hit roads sometime next year. We will keep you posted.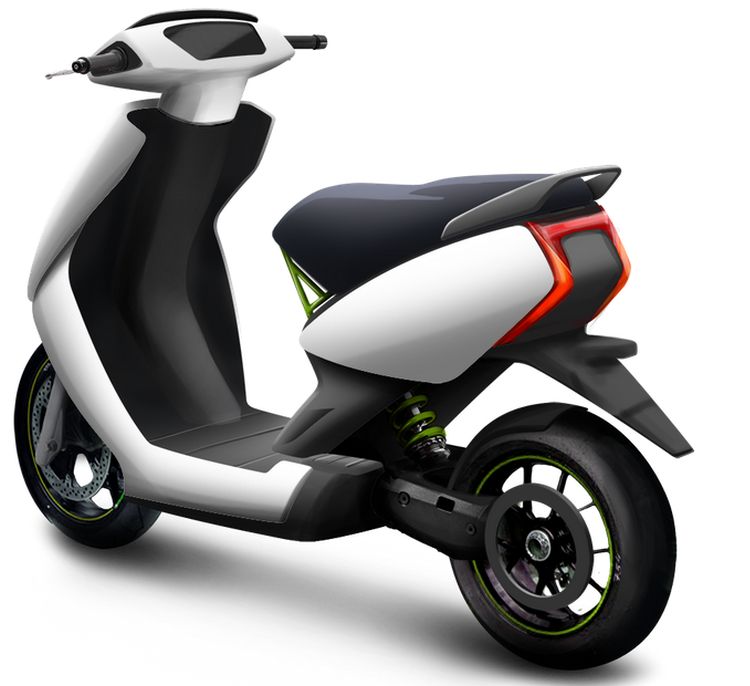 Via: Quartz