For the first time, Indian students to compete at prestigious World Solar Challenge 2015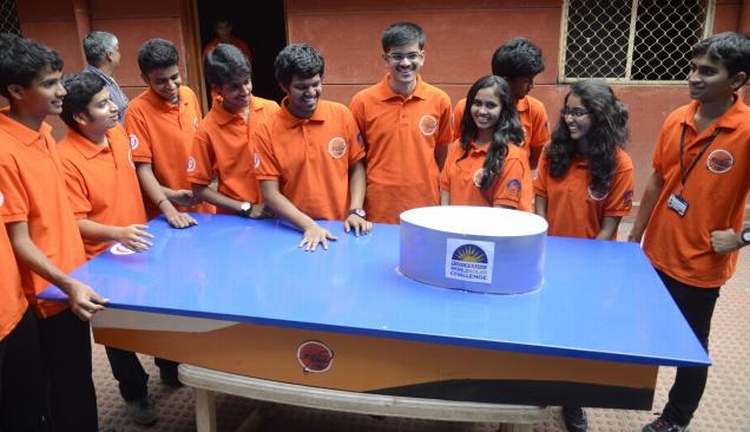 Last year, students of R.V. College of Engineering (RVCE) had revealed a solar car model they had built. This group of 20 students had dreamed of competing in the prestigious World Solar Challenge 2015 in Australia with their invention.
Their dream came true and these 20 students, with their single-seater car, are going to Australia to compete with others teams from around the world. The car will cover a distance of 3,012 kms from October 18-25. The car will be powered entirely by energy generated by solar panels placed on top of it.
However, their journey that started in 2013 wasn't easy one. The students were well aware of financial and technical requirements. Sadly, not all components they needed to build their car were available in India. These students didn't give up and pitched the idea in front of entrepreneurs who funded them.
Presently, this team has 30 companies in collaboration and able guidance of experts at Mahindra Reva. Some US-based technology firms also extended helping hand and offered free solar panels and some other components.
These Indian engineering students will get an opportunity to compete with 45 other teams.Of course, the list includes prestigious names like the Massachusetts Institute of Technology, Stanford University, Cambridge universities etc. It's a huge opportunity for these students to communicate and observe inventions and technologies used by other teams.
It'll be the first ever entry from any Indian institute that made into a global event.
Commenting on the occasion, Vikas Mathur, managing director at Ikaros Kinetic Solar, said, "At the moment, India does not produce a single vehicle that is solar-powered. We only have battery operated vehicles. There's no vehicle that has solar panels on its hood like this one. This is a game-changer."
The project is worth Rs 2-crore and is backed by electric car pioneer Chetan Maini, co-founder of Reva electric car.

Explaining the specifications and functioning of the Soleblaze, the team leader Vikram R Nath, a final year mechanical engineering student, told:
"We have a solar array on which sunlight falls. It is connected to a maximum power point tracker to ensure that the amount of voltage is optimum. From this, it goes to a 5 kWh battery where it is stored. The power is drawn by a motor that is controlled electronically to run the vehicle."
Soleblaze weighs about 275 kgs. To keep the weight light, chassis is made of aluminium tubes and covered with carbon fiber body. The final design was achieved after 8-10 iterations.
The European countries and any other developed nations are today working really hard to promote sustainable lifestyle and green practices. The environmental researchers and technology institutes come up with various green technologies, but India's name is rarely heard on global level. India is lacking behind in the fight against climate Change.
Indian government and engineering institutes lack behind in imparting practical experience with real world projects to the students. India needs to encourage students and educational and research institutes to work on green technologies and invention. It'll go long way in cutting emission, congestion, and fossil fuel consumption along with supporting the concept of smart cities and smart-grids.
Image Credit: The Hindu/ Solarcar RVCE