Incredible working homemade Wooden Chopper from a Hungarian motorcycle enthusiast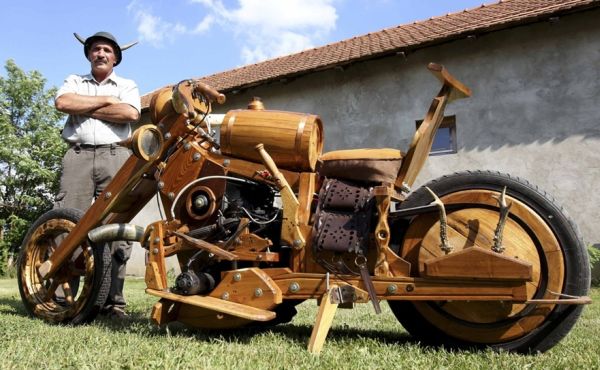 This guy from Hungry, Istvan Puskas, deserves to be called a real motorcycle enthusiast, at least, after looking at his wondrous creation – a working chopper completely made from black locust wood. It might have been an amazing experience for those who witnessed Istvan riding his home made wooden chopper. This 52-year-old tractor driver and agricultural machine expert from Tiszaros, which is 100 miles east of Budapest, spent two years working on his dream wooden chopper and finally ended up with a successful machine rolling on wheels.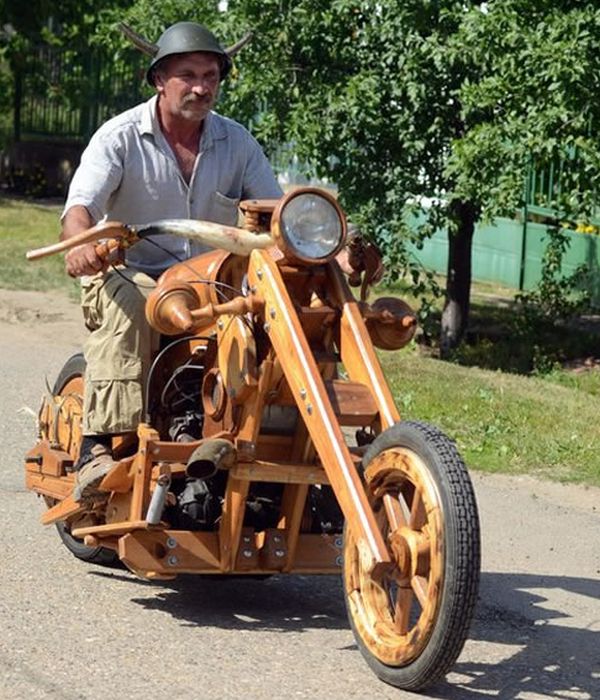 Istvan used cow horns as exhaust and handlebar, a wooden barrel as fuel tank, and some deer horns for decoration. For power, Istvan used old engine from a fiat built in Poland. Although, this wooden chopper is not a proper riding machine due to lack of suspensions etc, but otherwise it's an awesome example of a mechanical thing made from wood.  Go through the images and you'll not find words to praise the maker and his wooden beauty.