India to double solar power capacity – approves 50 new 500MW solar parks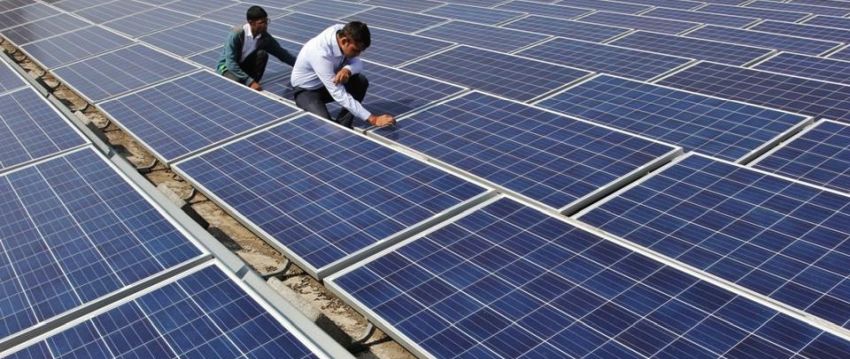 With the intention of doubling the country's solar power targets to 40,000MW, the Government of India has approved an investment of Rs 8,100 crore for construction of 50 new solar parks by 2020.
According to New and Renewable Energy Minister Piyush Goyal, the government support of Rs 8,100 crore will be directed toward setting up of at least 50 solar projects of 500MW each in different parts of the country.
In the scheme launched by Ministry of New and Renewable Energy, at least 34 solar parks with total energy capacity of 20,000MW have been approved and are in various stages of development.
There has been considerable demand for additional solar plants from different states. Taking the demand in consideration, the government has enhanced the scheme further to at least 50 more solar plants.
The move also comes in the backdrop of India hitting record low solar power tariffs of 2.9 per kilowatt-hour. As of December 31, 2016, India had a total solar capacity of 9GW.
Frequent scheme to increase solar capacity in India will keep the country in pace to achieve it glorious target of generating 100GW of solar power by fiscal year 2022.
The plants will be installed in collaboration with Solar Energy Corporation of India (SECI), which will be responsible for releasing the grant. This will happen after Solar Power Park Developers (SPPDs) are nominated and land for the plant is identified.
According to Ministry of New and Renewable Energy, SECI will sanction SPPD with grant of Rs 25 lakh for preparation of Detailed Project Report. Post approval, SPPD will be granted Rs 20 lakhs per megawatt, or 30 percent of total project cost, including grid-connectivity, whichever is lower as central financial assistance.
Via: HindustanTimes