India's second solar powered cricket stadium to cut 50 tons of carbon emissions annually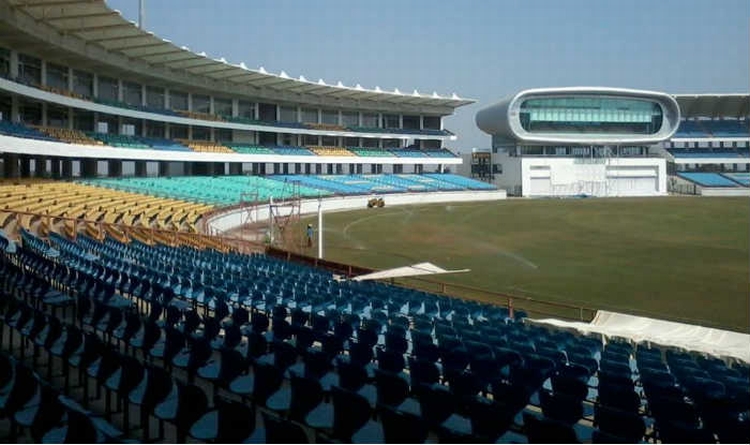 After Bengaluru's M.Chinnaswamy Stadium, world's first solar powered cricket stadium, Khanderi Stadium in Rajkot, Gujarat has become second solar-powered cricket stadium in India. The stadium, situated 15 kms from Jamnagar, now has a 50 KWP capacity solar rooftop system.
The installation is expected to generate 6833 units per month and 82,000 units annually. The installation will save around Rs. 54,600 per month and cut 50 tons of carbon emissions annually.
The solar installation was undertaken by German based solar Company PV Line PVt Ltd. The company designed, engineered, supplied and executed the whole project.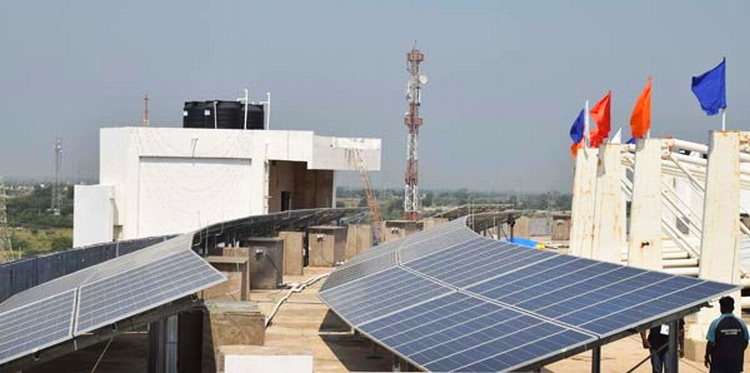 Saurashtra Cricket Association (SCA) is very excited as it added its name in the list of world's green sports stadiums. SCA is looking to add more capacity in future.
India claims world's first solar powered cricket stadium and world's first 100 percent solar-powered airport, which was inaugurated a couple of months ago in Kochi. M. Chinnaswamy Stadium in Bangaluru is one of the most famous cricket stadiums in India and Indian people are nuts for this game. With the support of the Green Wicket Campaign, 45-years-old stadium, had installed a 400kW grind interactive solar power plant. The entire project was completed in just 50 days with a cost of Rs. 4.5 crore. Entire project used 300Wp, 72 cells, multi-crystalline solar panels. Surplus amount of generated power can be supplied to BESCOM for which Karnataka State Cricket Association will receive Rs.9.56 per unit. Annually, it can generate about Rs 70-80 lakhs.
The stadium also features a waste disposal system and a rain harvesting system that collects up to35 million litres of rainwater annually.
Via : Economic Times
Images : News.Maffat