Jailed for transplanting pig's heart into a man, Indian doctor now claims 'HIV/AIDS cure'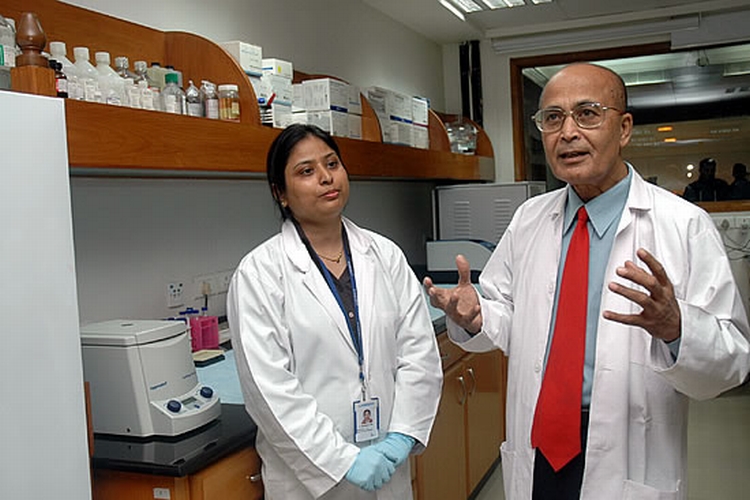 In a media conference, Dhann Ram Baruah, a Guwahati-based cardiac surgeon, claimed to have found cure for HIV infection. On Wednesday he declared that he has already cured 86 people during past decade. Baruah also released his two-volume book titled "AIDS: Reaching the Unreachable with Baruah Combat".
"I and my group have worked tough for a past 18 years and found a heal for HIV/AIDS by regulating biological molecules removed from succulent medicinal plants that are accessible in a Himalayan region. We have named them Baruah Biological Combat Genes that are used as biological missiles to kill a dreaded HIV pathogen to urge a defence system," claims Baruah.
The only doubt about his claim arises from the fact that in 1997, he was jailed for 40 days for transplanting a pig's heart to a human. The patient lived, but only for seven days.
He also brought forth a person whom he claims to have cured using his biological invention. According to this person, Bijendra Singh, a resident of Rohtak, he was tested positive for HIV in 1998 in regional lab. He admitted that after treatment from Dr. Baruah, he went back to the same lab where he was tested positive. This time the test report showed him completely free of HIV. The treatment he had received involved just five injections, claims Bijendra Singh, who is a rickshaw driver by profession.
The Doctor informed media person that he had already written to WHO, UNAIDS and the National Institute of Health of USA about his groundbreaking treatment for HIV/AIDS.
No organization, research institutes or individual scientists have verified the news so far. It's really difficult to believe that someone has suddenly popped-up in front of media claiming a cure for a disease like HIV/AIDS – deadliest possible infection. The researchers are working hard and they keep sharing their progress through their studies and finding published in various science journal, however, this one is a surprise.
Via: ANI