Discarded oil barrels reclaimed as marvelous furniture items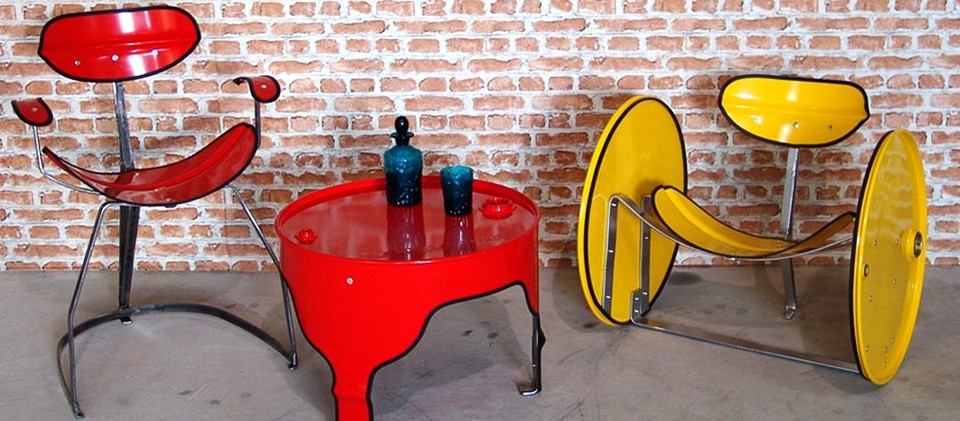 Recycling is one of the ways to prevent overflowing of landfills that often lead to hazardous environmental consequences. Artists have reclaimed almost everything that can be and have converted trash and discarded stuff into either stunning pieces of recycled art or furniture units including enormous range of home décor items.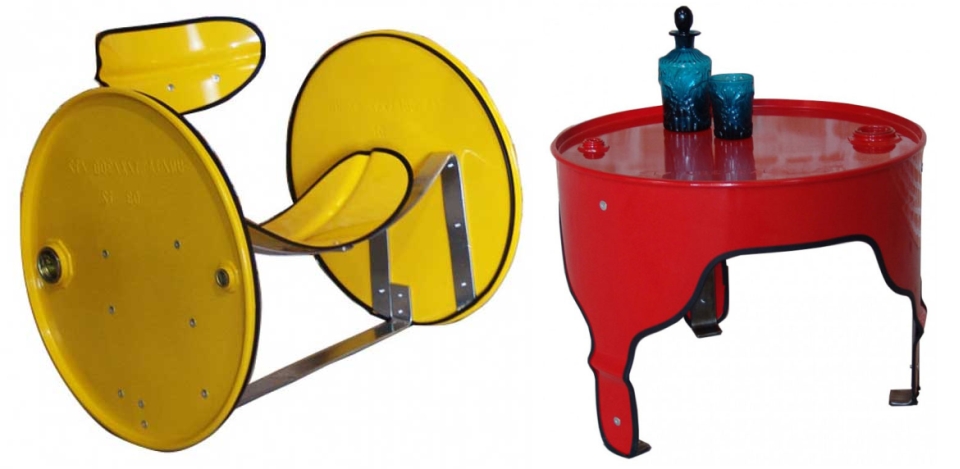 However, the recycled barrel furniture items from Urbanite Home, a Belfast-based interior furnishing studio, grabbed the attention of everyone at this year's International Contemporary Furniture Fair in New York City. Everyone was fascinated by shiny, brightly colored tables and chairs made from repurposed oil barrels.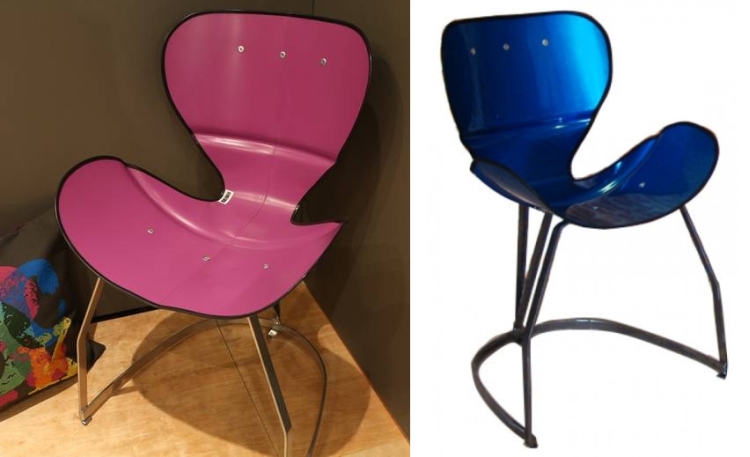 Designer Phil Davison begun collecting discarded barrels from various commercial spots after learning that they are not being recycled at all. The collected barrels are cleaned and residues are made into red diesel for agricultural usage.
The barrels are then cut into various shapes to create furniture such as side tables, coffee tables, chairs etc.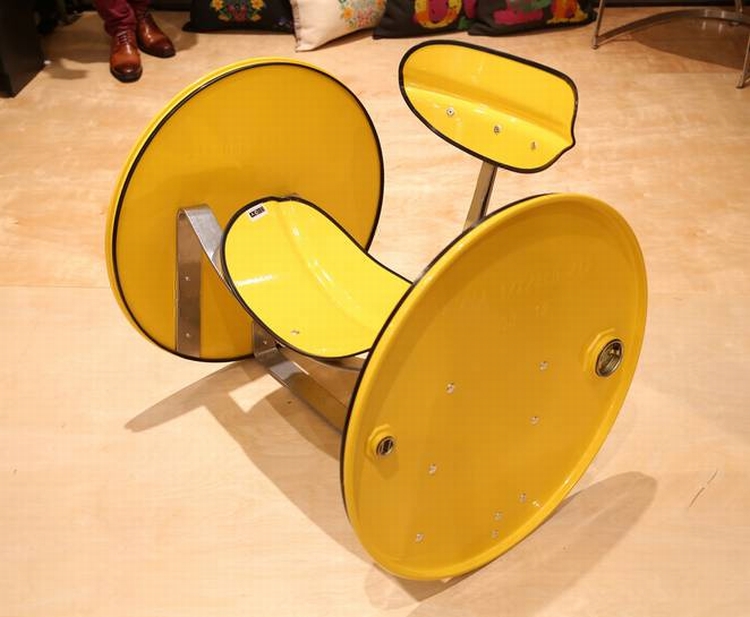 Not just the main material, but the additional fittings are also made from recycled mild steel. Moreover, the powder-coated pieces can be recycled again. The furniture items are quite comfortable and durable. The units can be placed for both indoor and outdoor use.
Via: Homecrux