Why India forgot its 'plastic man' and his incredible innovation?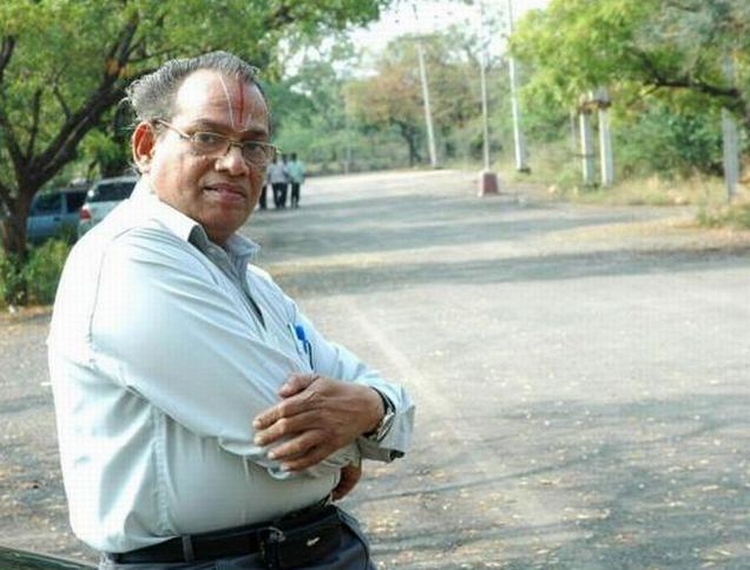 An incredible solution to deal with mounds of plastic waste was invented by an Indian scientist about a year ago. R Vasudevan, Maduari-based chemistry professor, is known as 'Plastic-Man' of India for his innovative method to reuse plastic waste to construct better, more durable and very cost-effective roads. The roads will also show greater resistance to damages caused by water during rains.
India didn't take him seriously, but a foreign nation is now at the verge of being first to install 'plastic roads'. The Netherlands engineers are testing the same technology patented by India's Vasudevan.
A Dutch company VolkerWessels will collect plastic waste from the ocean and recycle it to built roads. The plastic is molded using blue metal and shaped into pre-fabricated bricks. The roads can be installed and removed quickly.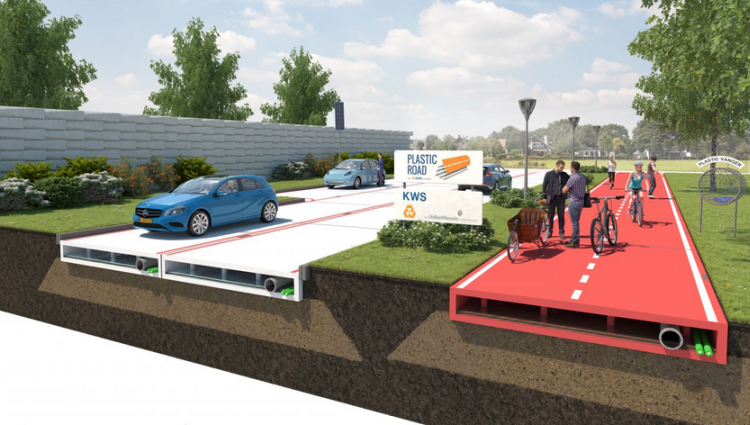 Taking note of this green initiative, The Guardian says,
"The company said the environmental argument was also strong as asphalt is responsible for 1.6m tons of CO2 emissions a year globally – 2% of all road transport emissions."
Vasusdevan had tested his plastic roads and came out with fascinating results and promising prospects of this method. However, the initiative that was accepted by the governments of various states in India disappeared soon. There is no hint why it is so? Now, Indians are reading this news that a foreign nation is benefiting from an idea that was originally conceived and patented by an Indian scientist.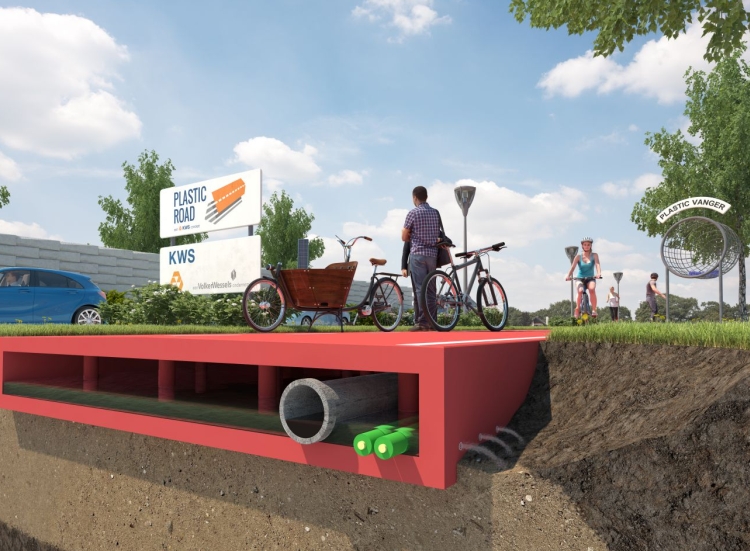 India has a large network of roads. Along with this network, India is struggling with littering of plastic wrappers, packaging, bottles, etc. India's open garbage heaps and landfills are world renowned. Other countries are showing pictures of India to educate their citizens about the ugly consequences of poor waste disposal and ineffective government policy formation for solid waste management.
Speaking at last year's TEDxGIM conference in Goa, the pioneer and patent holder for 'plastic roads', Vasusdevan had explained:
"Waste plastic can used as an excellent binding material to develop good roads and thereby ensure better transportation. Plastic coating will improve the life of the road and this can be done by slightly modifying the existing technology. This method is cost-effective and cheaper when compared to 100% bitumen tarred roads. I am ready to share the technology with Goa and help its citizens if there is cooperation from the government."
Talking about the maintenance, plastic roads ask for less than that of usual asphalt roads. In an article posted by The Hindu, Vasudevan said:
"It reduces maintenance costs and restoring road cuts costs much less. It is also a scientific way to tackle plastic waste."
Last year, a story published on Bloomberg talked about the simplicity of the method. It said,
Another advantage of Vasudevan's method is its simplicity. It requires no significant technical knowledge and no large investments or changes to existing road-laying procedures. His whole operation is a good example of the Indian method known as jugaad, or "frugal innovation." Jugaad makes a virtue of necessity: It extols the work-around, the shortcut that uses (and sometimes improves on) limited resources.
The Guardian praised the enormous advantages and benefits of using this method, and noted,
"The plastic roads are lighter, reducing the load on the ground, and hollow, making it easier to install cables and utility pipelines below the surface. Sections can be prefabricated in a factory and transported to where they are needed, reducing on-site construction, while the shorter construction time and low maintenance will mean less congestion caused by roadworks. Lighter materials can also be transported more efficiently."
In terms of amount of plastic waste produced, Netherlands is in a much better state as compared to India. And, this method could prove a boon for road construction in India. At the same time, it can eliminate plastic waste and help empty huge landfills. Still, Indian government isn't showing much interest to clear path for implementation of the plastic road project.
Nevertheless, in coming years, all developed countries will be grateful to this great Indian scientists known as India's Plastic Man.