Leopard in a Himachal forest shot dead, All 4 paws chopped off for nails: Report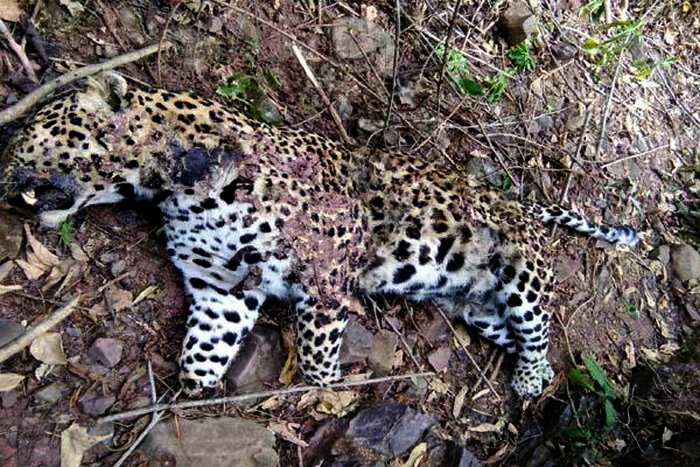 In the series of reports suggesting illegal hunting activity in forest of Himachal Pradesh, another incident was reported from district Sirmaur. A leopard was found dead in forests of Kaula Wala Bhood. All four paws of the animal were chopped-off. Gun shots were found on the body that suggests poaching for nails as the killers didn't tried to skin it. As per the report, the leopard was shot 3-4 days ago before it was discovered by a forest guard during routine patrolling on Monday evening.
A case has been registered against unknown person under the Wildlife Protection Act, 1972 on the complaint of forest department, informed the Senior Superintendent of Police, Sirmaur. The police is looking for traces of bullet but has not confirmed the real intention behind this heinous act. The body was sent for further forensic analysis that can help the police to extract more information about the killing.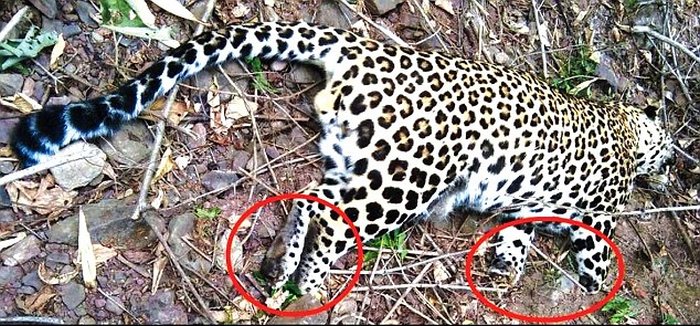 Earlier, a leopard was found de-skinned with all nails cut off in Kharoh village of Amb Tehsil in 2013.
As per sources, poachers are active in the district and local people also conduct illegal hunting activity for meat. District has reported several such cases earlier too where wild bores, foxes, and other native animals were hunted down despite ban.
The occasional reports of seizure of leopard skins also keep appearing in news. Himachal Pradesh has a larger forest area owing it tougher geography. These forests host incredible biodiversity. Except a few, all other district have rich density of leopards and Himalayan bears. The man-animal conflict has also witnessed a rise in the hill state as human habitation is expanding.
However, the state is yet to find a solid solution for this conflict. The wildlife wing of the forest department is not adequately equipped to rescue animals who wander into human habitat after cattle or dogs. The state government has not even bothered to conduct proper survey and depends on decade old census for data. Very recently, forest department along with locals shot dead a leopard in Bilaspur district after declaring it man-eater. It was revealed later that the leopard was perhaps the longest in the world.
In another incident, a wounded leopard had to be killed brutally after it attacked a forest team in Una district. Later, it was revealed that the leopard was shot with firearms that had left him wounded.
Indian Ministry of Environment has been very strict recently over the issue of poaching. Shoot-at-sight orders have been passed in wildlife reserves like Kaziranga National Park and Jim Corbet Tiger Reserve.