The Little Shoes Throw Pillow from recycled men's leather shoes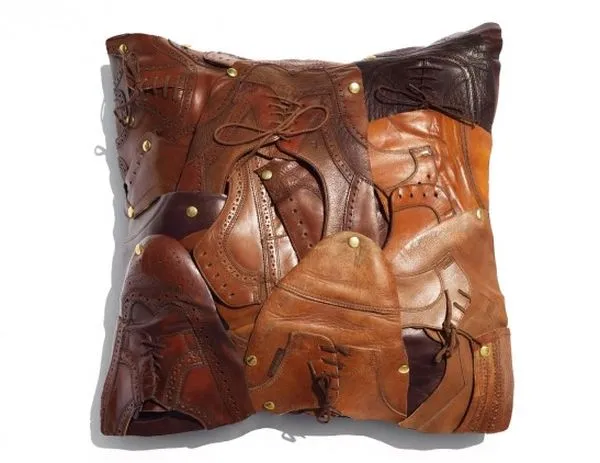 Recycling household objects, which are otherwise discarded, can be a fun sometimes, like the Little Shoes Throw Pillows made from old leather shoes and is completely hand sewed. The Little Shoes Throw Pillow is created by designer Baptiste Viry, a very passionate guy who enjoys reinterpretations of objects and gives his creativity an ecofriendly outlet. The throw pillow has been constructed from used men's shoes only and was given a finish off with hot wax buff and removable feather interior.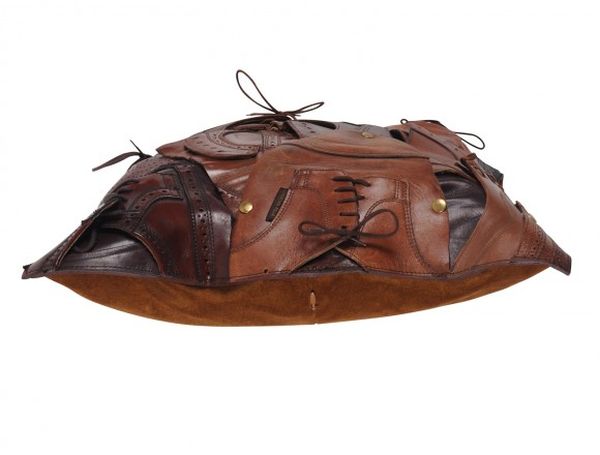 The suede back of the pillow is soft and smooth, whereas, the front clearly display that it's made of leather shoes and as an additional attraction, the designer has included the tied shoelaces too. Perhaps, brand name can be read on it if you pay attention. Recycling old household products doesn't demand for much except a creative idea and The Little Shoe Throw Pillow is a fantastic example of it. However, the price makes it a bit difficult to believe so. This piece is available for $1,200. Well, if that's too much then it's better to try making one yourself.