Lotus Temple goes green with Tata Power Solar's 120 kWp solar power plant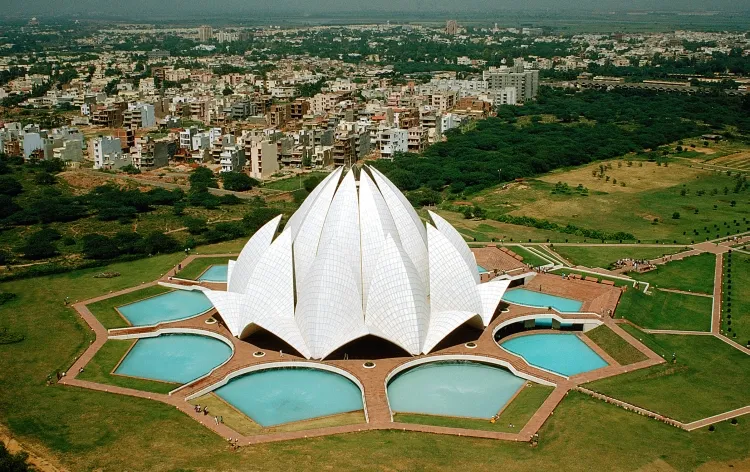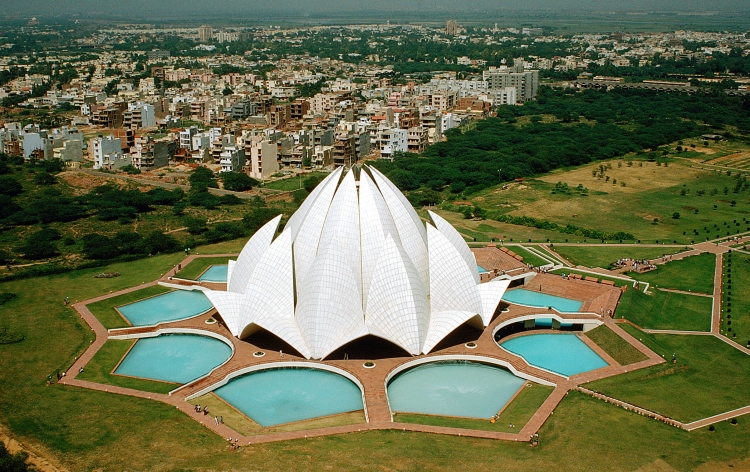 The famous Lotus Temple of India is now solar powered. India's largest integrated solar company, Tata Power Solar, has installed and commissioned a 120 kWp solar plant at the Baha'I House of Worship situated in New Delhi. The temple will generate enough energy to fulfill a quarter of its annual power requirement, which is about 45,600 units. Solar plant is expected to save around Rs.1.5 lakh in temple's monthly electricity bill and displace nearly 120 tonnes carbon dioxide annually.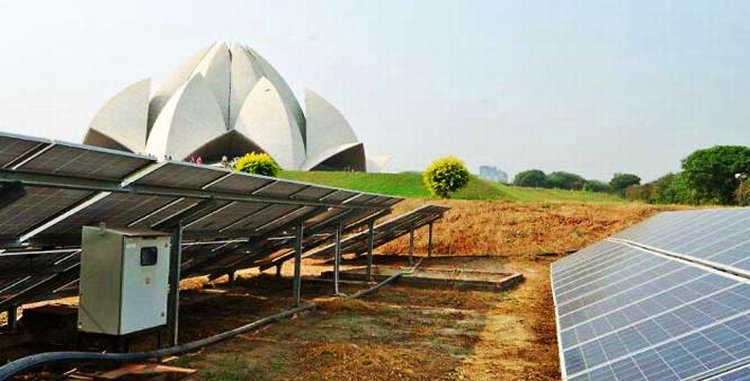 Under the Solar Energy Corporation of India's rooftop subsidy scheme, Tata Power Solar commissioned the plant within three months. The project was funded by temple's donations to build the solar rooftop system on temple's existing accommodation facilities and basement.
Excess power generated during day will be fed back to the grid system which is supported by a net meter. Shaheed Javid, general manager, Baha' House of Worship, says that the temple wants to promote harmony with nature and encourage follower to opt for sustainable path.
"By employing the solar energy route, we want to set an example and encourage our followers as well as visitors to the Lotus Temple to take on a sustainable way of living. We have had a good experience working with Tata Power Solar and would like to thank them in enabling us to realize our green energy goals. The Bahá'í House of Worship is frequented by a number of foreign diplomats and the project has been highly applauded by them. This initiative is in line with our philosophy of being in harmony with nature and will go a long way in creating a sustainable solution," he said.
The ED and CEO, Tata Power Solar, Ashish Khana was also excited about company's association with Lotus Temple for this project.
"A spiritual enterprise has taken the lead in using clean energy for their daily power needs. There is a strong need for collective effort in solarising our country and initiatives such as this will help spread awareness on a larger scale while increasing access to clean energy," he said.
BSES Yamuna Power Limited(BYPL) and BSES Rajdhani Power Limited(BRPL) have decided to promote solar power across its area of operation and has decided to organize power enclaves to educate consumers about advantages of Net Metering.
"We are promoting 'net metering' among our consumers. We have started organising Power Conclaves to educate large customers about the Net Metering policy and its beneficial impact on their electricity bill," BSES spokesperson said.
So far, 47 net metering projects have been energized in the area that totals nearly 1192 of solar power. Eleven schools have also opted for Net Metering connections from BSES with a total sanction load of 535 KW. That's not all. Over 120 applications, with a sanctioned load of 3,730 KW is under process.
The project sets an example by preaching and practicing harmony with nature. After all,  spirituality preaches harmony between human kind and nature with its all creations.
Image : Post.Jagran/Bahaimauritius