Minnesota cycle tour promises fitness and charity in a green fashion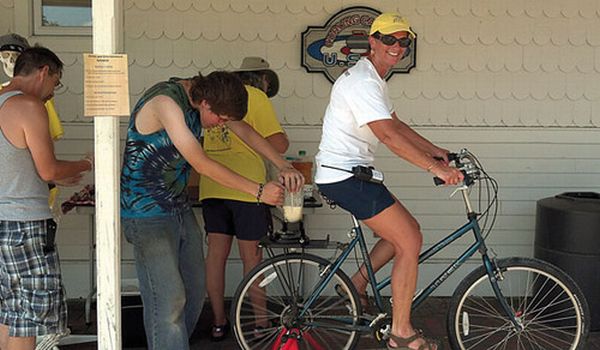 One of the good trends that is being seen across the globe in last few years is the number of 10k and 20k runs, half-marathons and bicycle tours, which promote both a wonderful cause and a healthy lifestyle. The best thing about these for us though is quite obviously the fact that they are not something akin to a 'car rally' that will come with the added bonus of emissions and fuel consumption. There is indeed something lovely about riding a bicycle on a free stretch of road that passes through some lovely woods and across a lake or two. And the Minnesota cycle tour might offer all that and more.
Over 1000 riders kicked off the MS TRAM(Multiple Sclerosis's The Ride Across Minnesota) at the Bemidji's waterfront and the event not only helps raise awareness and funds that help fight the disease of Multiple Sclerosis, but also offer a wonderful example of how those afflicted by the disease and others too can stay fit and healthy. The event has so far already raised $12,000 and more is expected to come in the coming week or so.
About 12 riders in the event are suffering from MS and while many believe that it is a debilitating disease, those in the cycle tour are leading the way in showing them how one can lead a healthy life by kicking MS away in style. (Or should we say pedal away!) Of course, apart from the fun and the healthy habit, it obviously helps keep the planet in a healthy state as well… Everyone wins!
Bemidji Pioneer