Mixed Media Maria sculpture made from trash metal does look beautiful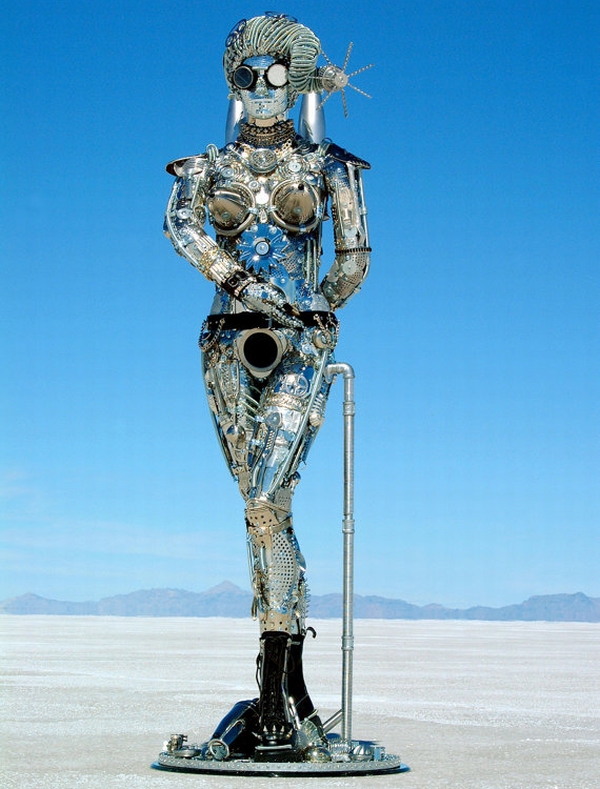 Made completely out of metal objects like martini shaker and kazoo, this life-sized sculpture of Maria (character in Fritz Lang's 1926 film) took around 600 man hours to complete over a period of 14 months. There are thousands of screws that went into the making of this sculpture and to hold it in place and although there are no details on the making process of this sculpture there are things more than apparent to the eye.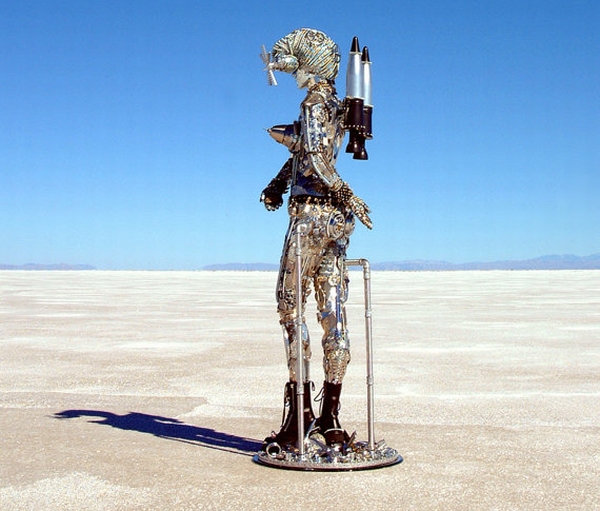 There is a detachable jetpack on the sculpture's back made from modified lava lamps and the hands are made from full set of antique typewriter keys secured with screws and resin. However the most impressive is her face made from an array of mirrored tiles numbering in hundreds.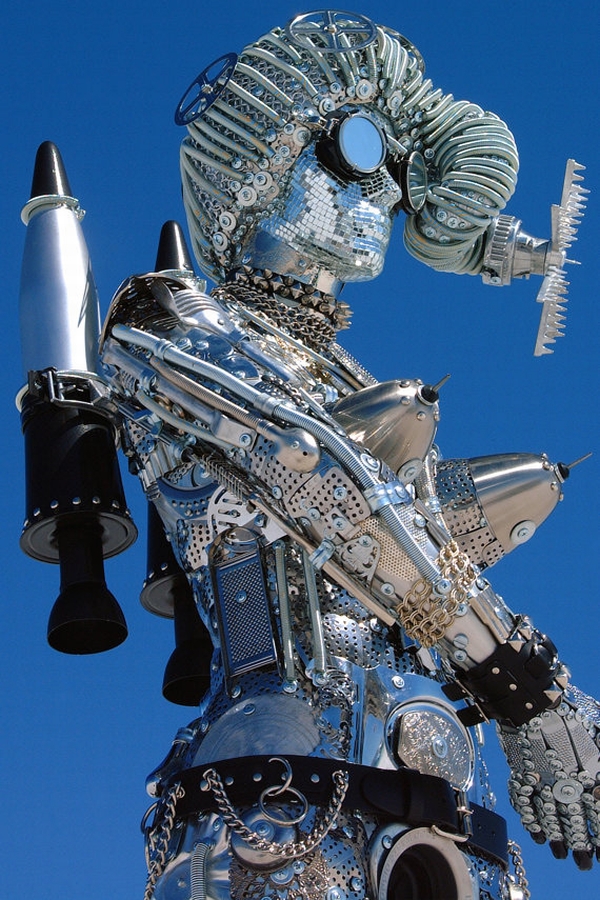 Weighing around 75 pounds the sculpture has modular design breaking down at the waist and the overall dimensions of the sculpture are 75"X25"X19". According to the creator, Maria's sculpture is a true representation of strength, tenacity and fearlessness of the highest order.