Solar Secure's free-standing solar powered charging station offers Wi-Fi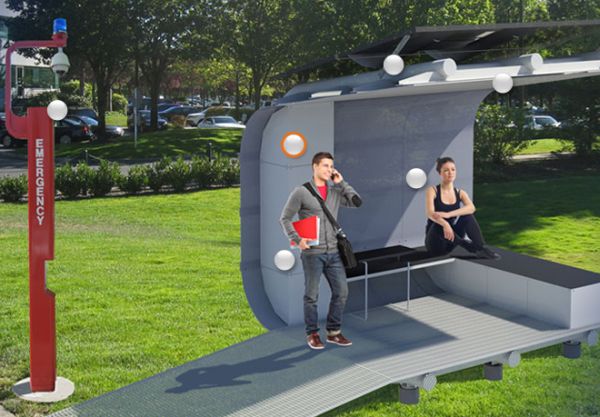 When you're in the University of Tennessee the next time don't bother carrying a charger to power your gadgets. Confused? Well student here are using the recently installed SunStation – a charging station to charge their electronics and so could you. Developed by Solar Secure, this green structure erected between Perkins Hall and Ferris Hall is made mostly from recycled aluminum and recyclable acrylic panels. The 8-by-9-feet two-walled SunStation provides round the year solar-powered sustainability sans electrical or utility grid hookup.
The best part about the solar charging structure, which doubles as a meeting place with Wi-Fi for connectivity, benches to sit, cameras for security and a blue-light phone for emergency, is that it can provide solar power even in clouds and rain. The SunStation can be put anywhere, this is why the University is planning to install more of these $85,000 Solar Secure structures on the campus.
Via: Knoxnews