20 Coolest Recycled Bicycle Chain Creations Ever Made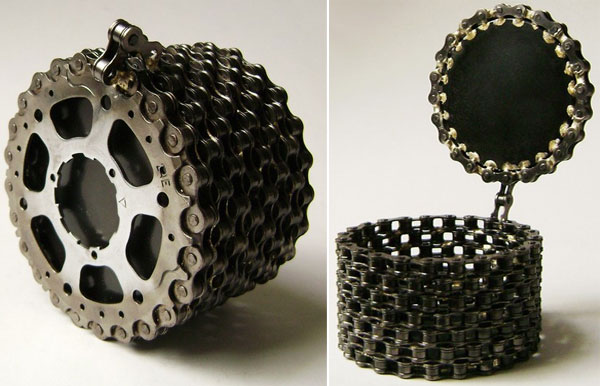 I for one believe that one man's trash is another man's treasure and these recycled bicycle chain creations here just suggest the same. The recycled bicycle chain innovations prove that trash bike chains aren't waste, they can be used in an innovative idea for something better. The broken bike chains can be granted a death sentence but these in the hands of an artist can get another life.
So, just hit the jump to see twenty of the best recycled bicycle chain creations and then decide whether you'd like to wear a bike chain made belt buckle or would like to deck up your home with a chandelier made from recycled bicycle chains?
Recycled Bicycle Chain Bowl made by Resource Revival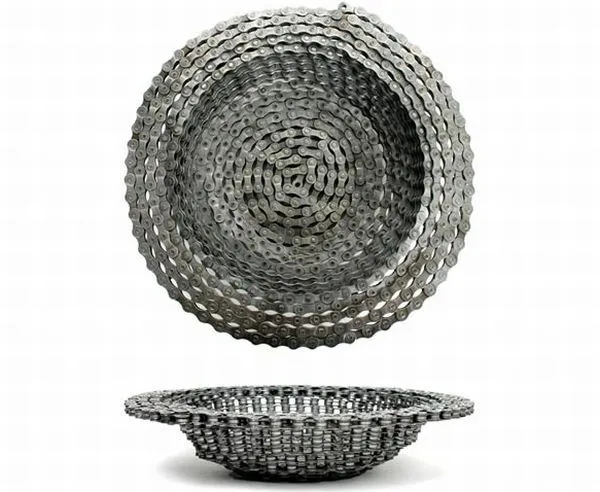 Cog & Chain Bottle Opener from ivy & em upcycle workshop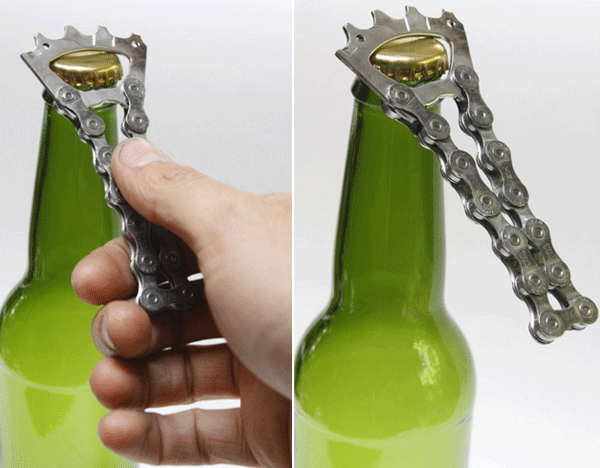 Scorpion – Garden Art Sculpture by Richard Kolb of Yard Birds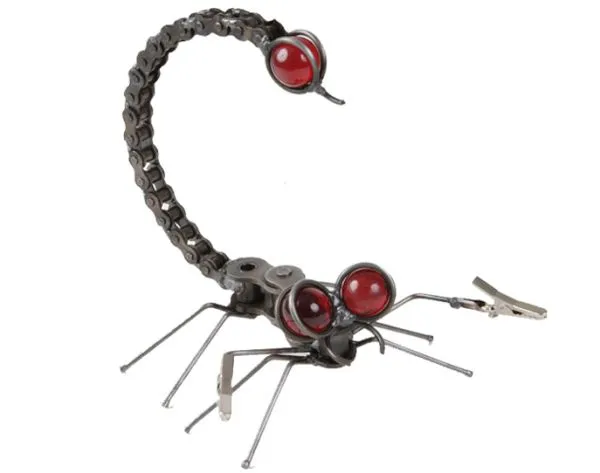 Recycled bike cassette gear clock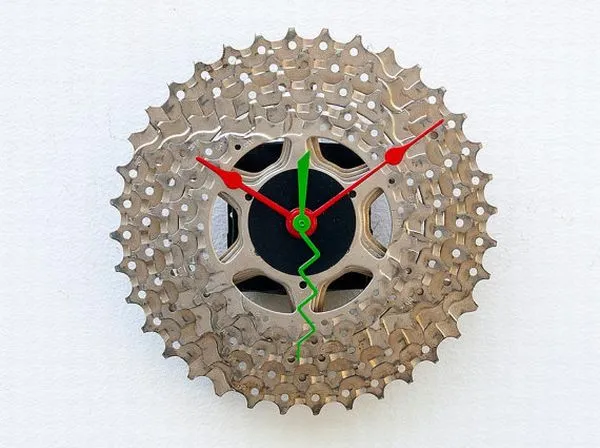 Bicycle Chain Lizard by Daren Greenhow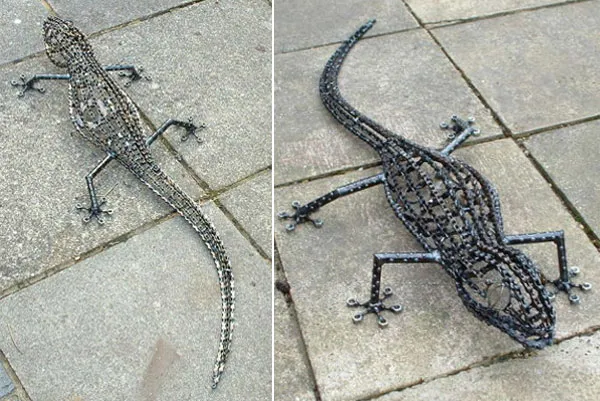 Clocks made from bicycle chains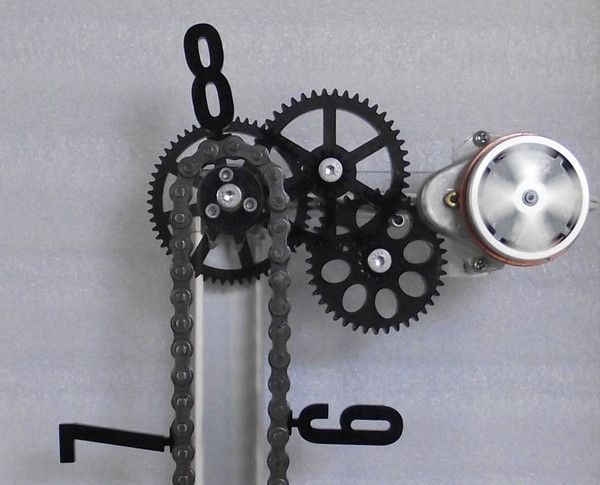 Harley Davidson motorcycle wheels made from bike chains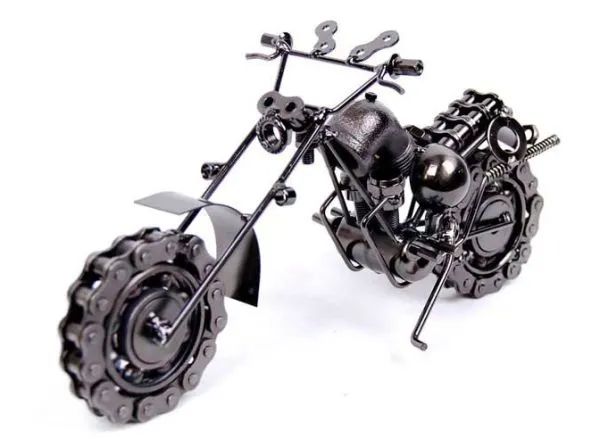 Dystopia- Bacteria are us by Young-Deok Seo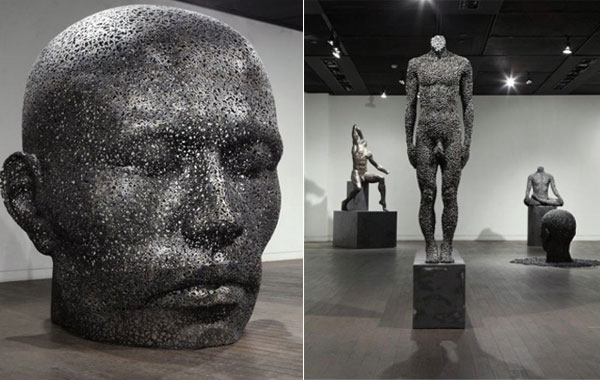 Bikezilla measures 16-inches head to toe and 22-inches nose to tail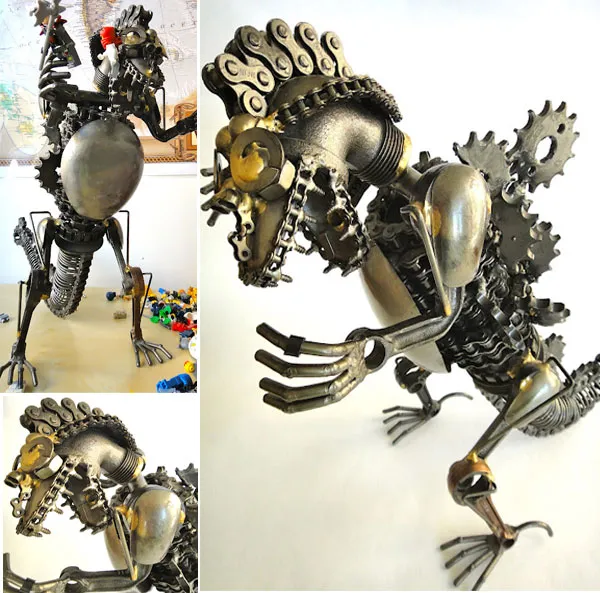 Recycled bike chain coat hooks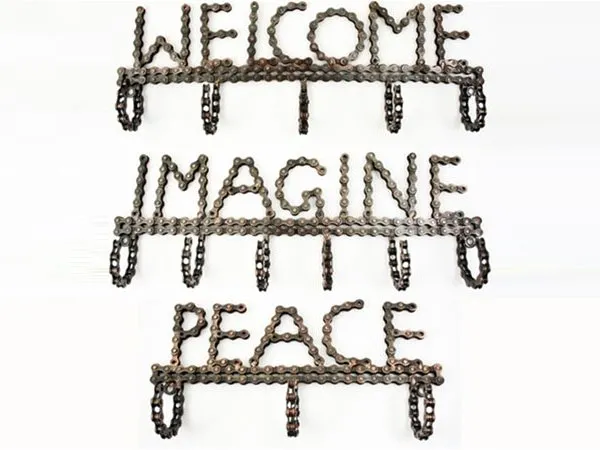 Rocker chair made with recycled bicycle parts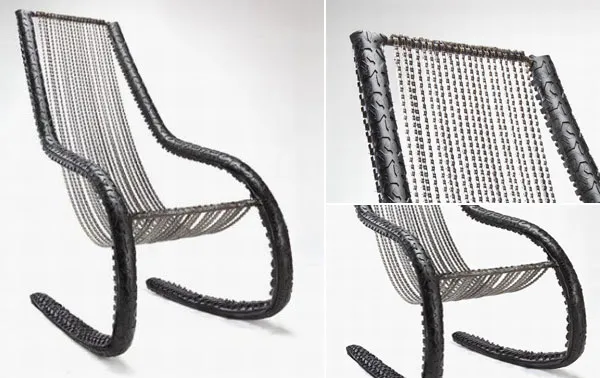 Chandeliers made from bike chain by Carolina Fontoura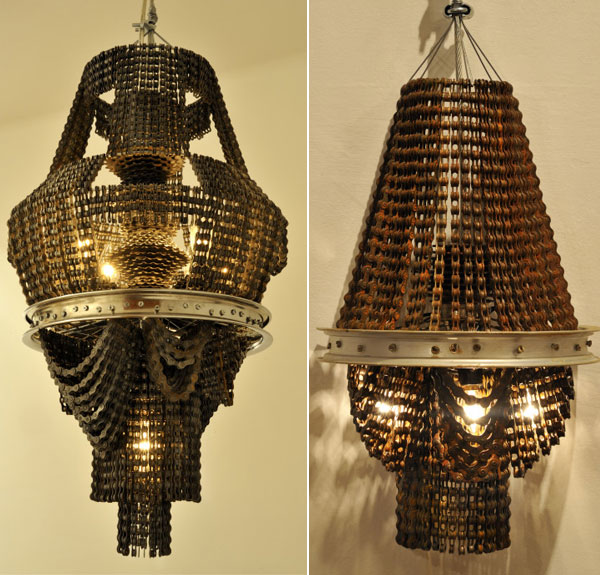 Recycled bicycle chain box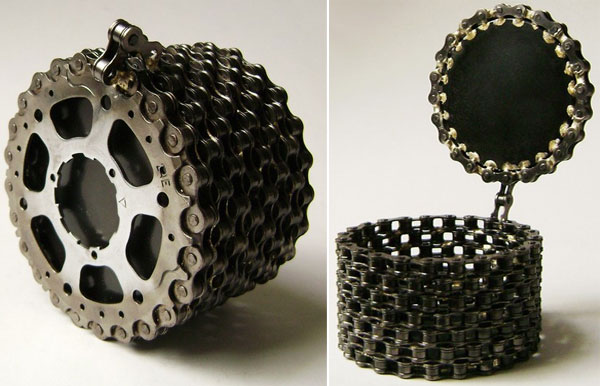 Recycled bike chain belt buckle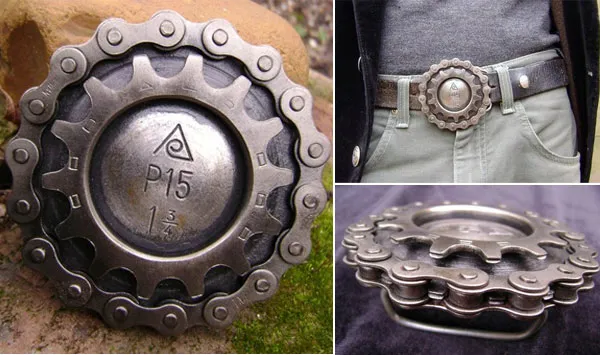 B-chain Lamp by designer Cho Hyung-suk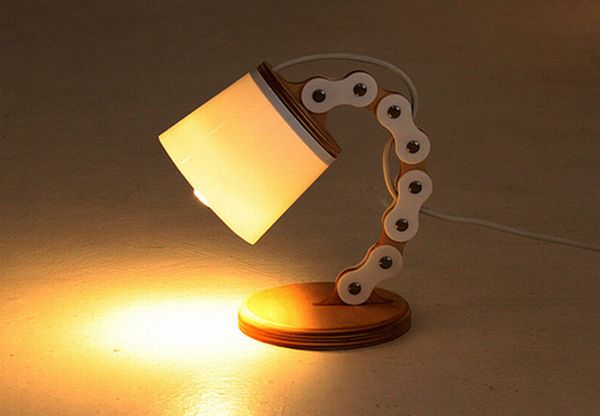 Outdoor Chandelier Lighting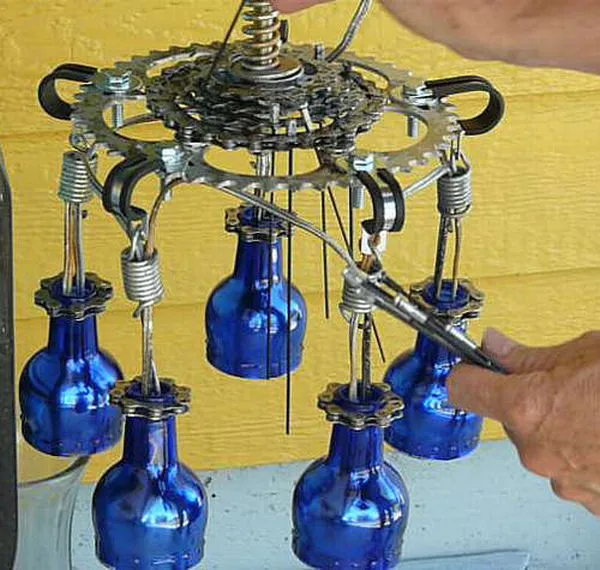 Bike chain ring coffee table by Del Cruiser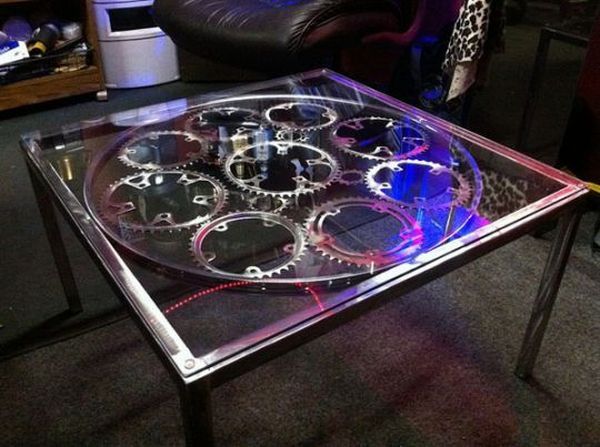 Bike chain photo frame by Resource Revival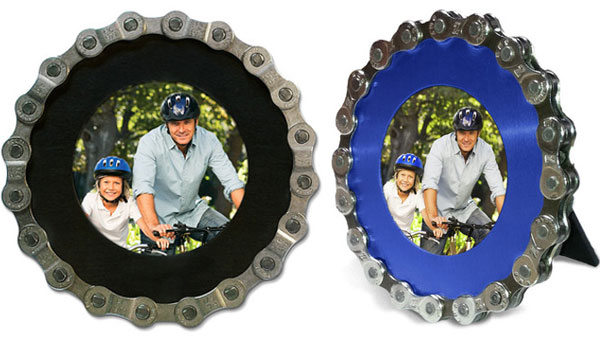 Bike chain tea light holders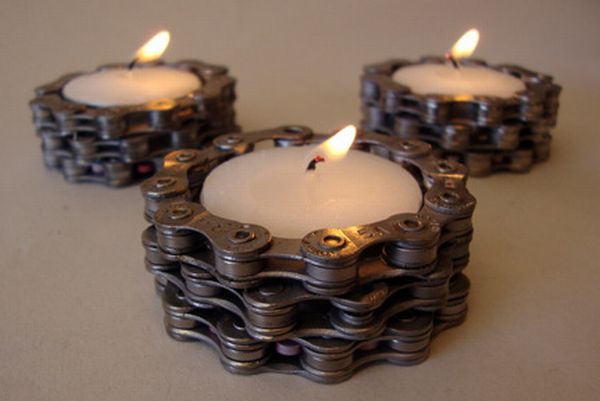 Bracelets made from bicycle chain