New York City to get new food carts that run on solar energy and food waste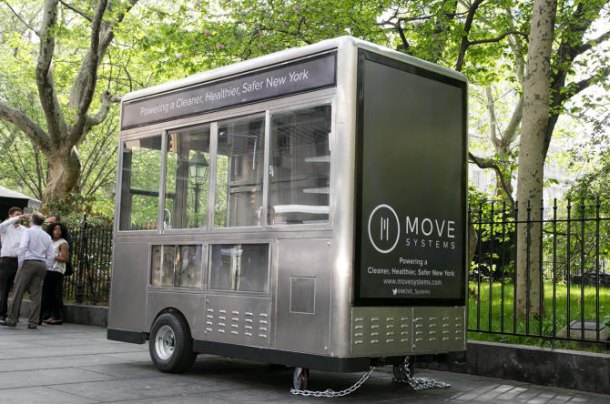 The MRV100 is the newly planned green option for roadside vendors carrying out business with their food carts. It's a solar-powered food cart that is specifically designed to provide better cooking space, clean, and healthier option. It can also run on fuel generated by food waste.
In terms of cutting emission rate, it's a very relevant step for New York. The food carts in New York City, which are presently running on diesel and gas generators, were found to be more polluting. The street vendors produced 42 times more pollutants (carbon monoxide) when compared to present emission standards. These generators aren't exactly tested for emission. The emission from a single truck equals that of 200 cars. It's barely tolerable for a city environment like that of New York.
This summer 500 of these green food carts will be rolled into the market. MVR100 runs on batteries and alternative fuel. It can store generated energy in rechargeable battlers and can supply sufficient energy to meet the needs of basic electronic and electric devices.
The cart is five feet wide and 10 feet long. The design and configuration in this modular structure gives it many advantages over traditional food carts. For example, it features a better cooking space and includes restaurant-grade kitchen along with on-board refrigeration. There is a sink that assist in creating an enhanced culinary feel for consumers.
Other than solar-energy, it can also derive its fuel directly from food waste. The city produces approximately two million tons of food waste a year, which means there will be no shortage of fuel. The landfills will also get some relief as the flow of food waste will be diverted.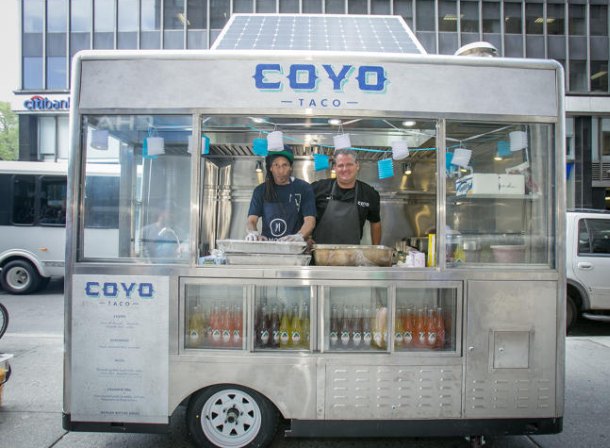 Not every vendor with food cart affords credit card processing facility, but this new cart has already included built-in credit card processing facility.
Initially, vendors will receive first 500 carts at no cost on a lease of five years. On first 100 carts, disable veteran will be given employment opportunity.
If everything worked wee, this idea will be expanded to other cities as well. Also, the partners are trying to highlight this green food cart on international level.
Via: Fastcoexist