Over 9,000 trees grounded for urbanization in Gurgaon, Haryana could soon go forest-less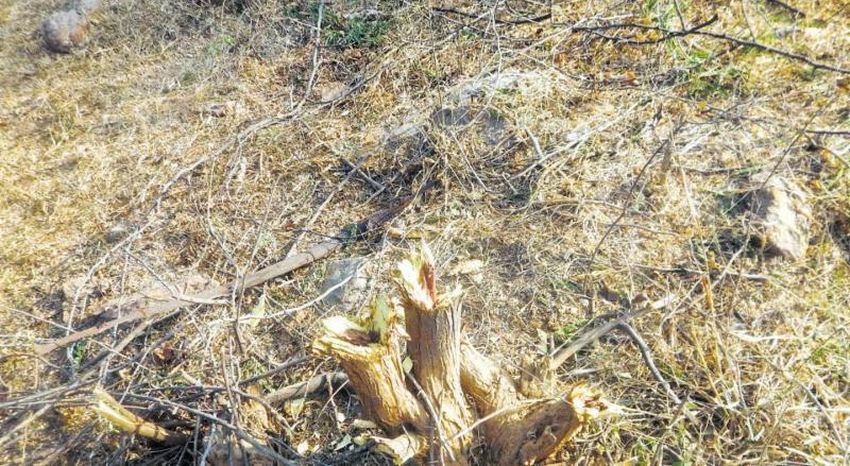 Gurgaon aka Gurugram in Haryana, has almost depleted its green cover due to large-scale urbanization – construction, road widening, new road constructions and industrialization. Latest case in point is felling of over 9,000 trees to develop three underpasses and a flyover at various strategic locations of the city.
National Highway Authority of India (NHAI) has felled over 9,000 Banyan, Neem and Peepal trees to construct three underpasses at IFFCO Chowk, Signature Tower and Rajeev Chowk, in addition to a flyover at Hero Honda Chowk.
NHAI is ideally recommended to identify barren land twice the size of cleared area and plant trees for afforestation and maintain the same for 5-10 years – in this case, however, the Forest Department has asked the agency to plant 1.5 lakh new trees to compensate for the cutting of full-grown ones. But the reality is, NHAI has no plans in place to develop a green channel despite having blatantly chopped of over 9k trees.
According to NHAI, the chopping of trees is done with requisite permissions from Haryana Forest Department.
Environmentalists believe, the felling of trees has been carried out in a very unprofessional manner and that the result of all this chopping could lead up to 3 degree Celsius rise in temperatures in the affected micro area, Meteorological department states.
Carrying sentiments of the locals, city-based environmentalist Jagdeep Mann says,
Trees were chopped at massive scale and majority of them were fully-grown, and more than 25 years old, that would eventually disturb the climate of micro level areas. If we develop trees from the beginning, it will take 25 years to get same status.

In many environment-friendly nations in Europe, they used to work on uprooting method so that re-plantation followed by nurturing the trees gets easier in lesser time.
Mann continues.
According to NHAI re-rooting and replanting of fully-grown trees is not possible with them due to lack of infrastructure.
Gurgaon is dying a slow death to urbanization
According to government data, only 3.64 percent of Haryana state is classified as green cover. This is the second lowest green cover in the country and its way below the national average of 23 percent. Forest Department has proposed to increase total forest cover to 10 percent, but nothing concrete has been done in the front as off now.
The situation in Gurgaon is the worst, and it is only being made fatal by urbanization plans, such as this one being undertaken by NHAI in demand by the State government.
Green lungs are desperately required in cities like Gurgaon that are caught in the perils of vehicular pollution. Trees potentially reduce concentration of CO2 in the air and help maintain ecological balance.
Sadly, Haryana despite the shocking low forest cover does not have an act in place for conserving trees and forests.
Gurgaon's neighbour – national capital Delhi – for that matter has strict Delhi Preservation of Trees Act, 1994, in place. Under the act, there is a hefty security for cutting a tree, both for residents and civic agencies. Any illegal felling of trees can invite imprisonment of up to seven years.