Plywood and cardboard made hydrogen-powered eco-car to burn wheels at Shell Eco-marathon 2012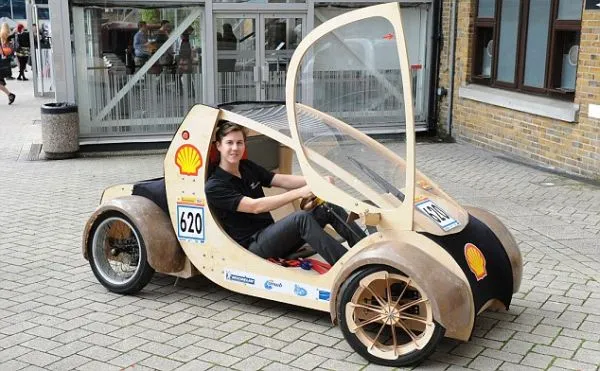 At Shell Eco-Marathon, which is taking place at Kuala Lumpur, one of the hottest contenders among the other eco-cars is this car which is made up of plywood and cardboard. And, this car is powered by hydrogen fuel cell. The eco-car has been designed by the students of Aston University in Birmingham (UK). The body is entirely made from plywood and cardboard which has been certified by British Forestry Commission.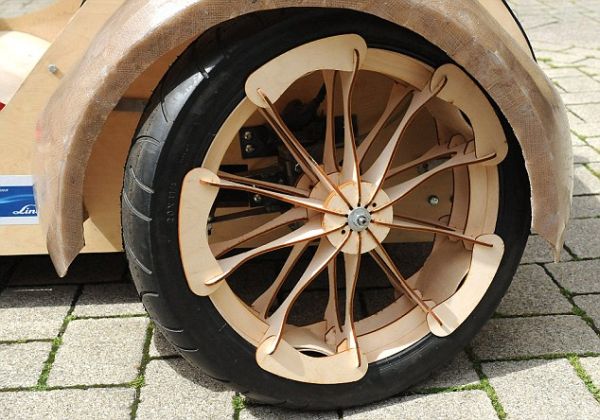 It was only this week that the car entered as one of the participants in Shell Eco-Marathon 2012. The amazing features of this all eco-friendly car are many. Just to start with, it has most of its body made of wooden derivatives that are completely sustainable. Then, it is powered by the Nexa Ballard Hydrogen Fuel Cell that leaves no traces of air pollutants. Even the type covers of the car are sustainable as they have been prepared from the bio-resin and thereafter infused with hessian fibers. The structure of the car takes a cue from flat pack IKEA, i.e., it's completely collapsible for an easy delivery. To add to your knowledge, this car has also bagged a design award amongst 200 design teams that came from 24 different universities.
Among its contenders in the eco-marathon, there are more good designs by different group of people. There is a streamlined vehicle that can run 584 miles per gallon. It's known as Lamina and has been constructed by engineers from Polytechnic State University. No matter who wins this race, but the car has created a much of buzz at the eco-marathon and is sure an underlining winner on the eco-front. Kudos to this young team of students!