Researchers develop a device to harness energy from ocean currents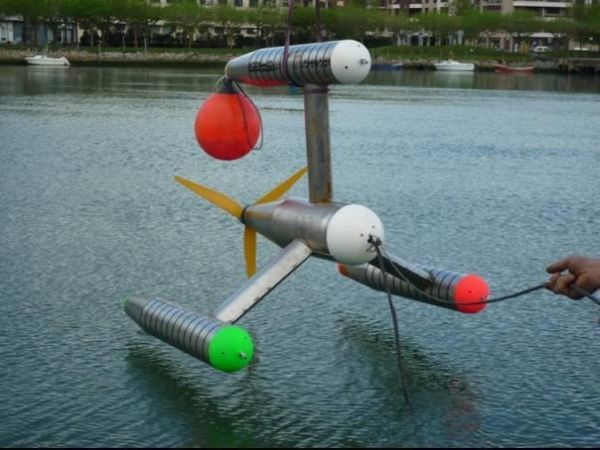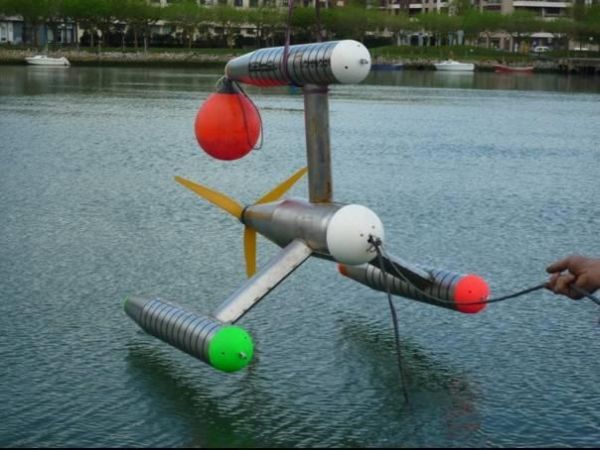 Researchers at the Universidad Politécnica de Madrid are all geared up to developed a new ocean current harnessing system that might take this promising source of green energy to new heights. The UPM team in collaboration with with the Astilleros Balenciaga company and the Fundación Centro Tecnológico Soermar have already built an experimental prototype which has been successfully tested. The new prototype created within the framework of the PROCODAC-GESMEY project is one-tenth the size of what would be an industrial unit and will be capable of producing 1MW of electricity.
The UPM prototype belongs to the second-generation systems. Unlike the expensive first generation of systems that harnessed energy from ocean currents by submerging to a maximum depth of 30-50 meters and were difficult to maintain, the second-generation systems come with anchoring systems that have diverse solutions, allowing it to immerse with the possibility to put afloat the main elements for its maintenance.
This revolutionary prototype consists of a stainless steel structure with a central body and three peripheral parts joined by arms. The rotor that captures ocean currents is placed outside, whereas the generator, the multiplier, and the instrumentation system are positioned inside.
The Universidad Politécnica de Madrid said:
During the development of the project, tests of integration and the tune-up were conducted in the LEEys Lab of the ETSIN and at the shipyard. They also conducted sea trials divided into tests of maneuvers and trailer. The project was complemented with a research on hydrodynamics and structures as well as maneuvers and energy control. These studies were embodied in various numerical simulations.
The new experimental prototype comes with its share of pros – it is affordable, can be maneuvered by remote control, can operate in relatively deep waters, harnesses good amount of energy from ocean currents and is easier to maintain.