Solar-powered coke fridge first showcased at Euro 2012 keeps it cool & green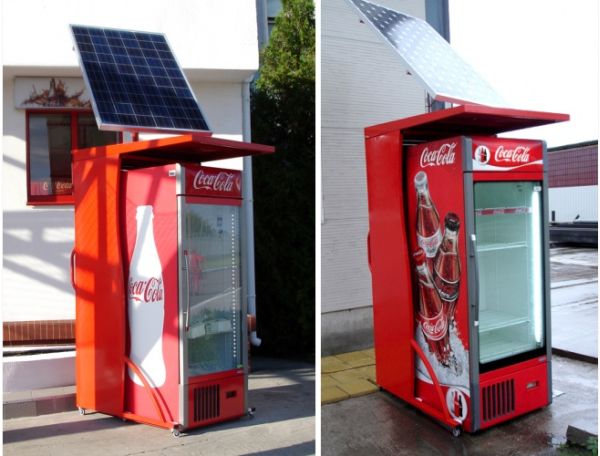 There is pretty much little doubt that we ought to switch to alternate sources of energy as quickly as possible so as to avoid a looming energy crisis. Whether you are one of those who staunchly believes in climate change or thinks that all of it is just propaganda, getting behind renewable power is still mandatory as shrinking fossil fuel sources is an absolute fact. And one of the fastest growing alternate energy sources is solar power. Thanks both to its universal availability and reliable nature, it has been a leader in alternate power for the last two decades.
And a solar-powered coke machine is another wonderful way to hook things off of conventional grid power and turn to clean energy. The solar Ice Cold Merchandiser (ICM) first made its appearance at the 1012 Euro games in Ukraine and did garners some attention at the stadiums. Obviously, the best soccer talent of Europe stole the show then, but now that the dust has settled, the solar ICM is finding takers elsewhere as well.
The machine sports an Activator 700, a cover and a single solar panel and can function completely on solar power when the sun is out at its glorious best. While it does have a battery to store all the energy produced during day, it can still switch over to grid power effortlessly in case of a cloudy day. Designed by Frigoglass along with Coca-Cola Hellenic, the ICM not only keeps your can of coke 'cool', but also does the same for the planet in its own little way.