Solar powered rolling shutter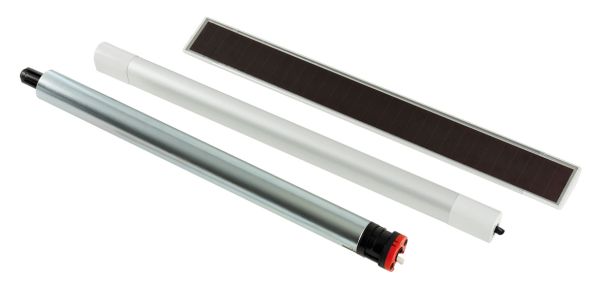 Motorized rolling shutter systems used for protection from environmental carnage like storms, hurricanes and sometimes for protection from extreme weather condition like heat and cold have quite a messy setup with wires all over. Well, now Hurricane Shutters Florida has come up with a solar powered rolling shutter system sans any wires or messy setup that will please its users. The all new solar powered rolling shutter system controllable with the mere push of a remote control button will be available for both commercial setup as well as residential use. The system is called AutoSun and comprises of a solar panel, battery and DC wireless controlled motor having a SIMU Hz wireless system which is perfect for skylights and facades that are being renovated.

The installation is also quite simple, you just have to fit it and the system is ready for use after the solar panels charge the batteries for use. This is kind of a self-sustained eco-system where you don't have to spend even a penny on powering up the rolling shutter, it simply uses sun's energy to do so and it is operable in almost all geographical regions. For those who don't know much about rolling shutter system's, it is well suited for protection from nature's fury and also for home security, business security and climate control.