The Urban Algae Canopy prototype by ecoLogicStudio – Incredible blend of biology and electronics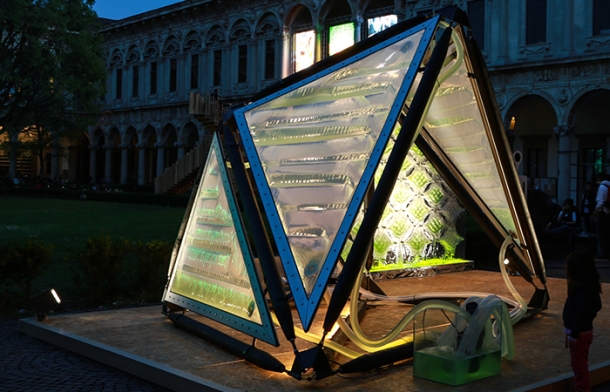 Milan had hosted 'feeding the planet' exhibition and the event witnessed many valuable entries. The Urban Algae Canopy was one of them. The project was developed as a part of the series HORTUS by ecoLogicStudio.
As the title of the exhibition suggests, the limited resources of our planet are over-burdened, and our ecology is heading towards disaster. So, we need to do something to deliver some relief to our planet.
This project is world's first bio-digital canopy that integrates micro-algal cultures. Also, it can execute digital cultivation protocols within an incredible ETFE architectural cladding system. The canopy is capable of generating a huge amount of oxygen and biomass everyday. The daily production will be equivalent to four hectares (400,000 square feet) of woodland and upto 150 kg of biomass.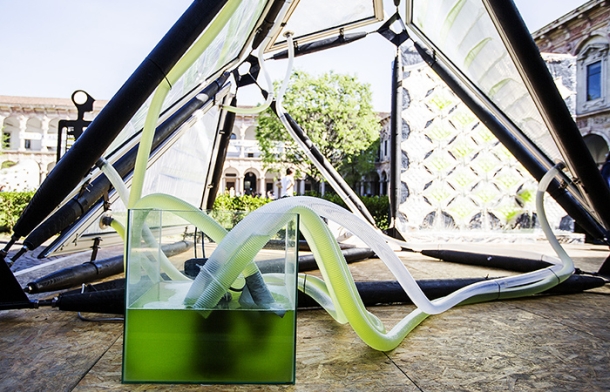 The concept is an incredible blend of biology, electronics, and modern architecture. Not just it generates energy, but also capable of responding and adapting to any environment
The inventors claim that the project is making use of biology of micro-algae, which is very responsive and adaptive. It'll influence a property in real-time in many ways including natural shading. Also, it doesn't take much space.
The project is still in prototype stage and inventors are still exploring and testing it to get more firm proof of its efficient and consistent operation. If everything goes right, then it'll be an incredible contribution to our ecology.