Things to Consider When Choosing an Outdoor Restroom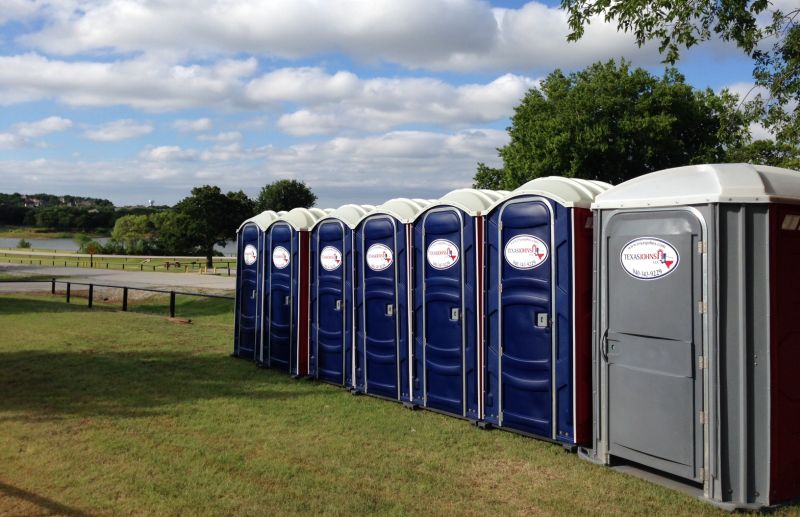 People's increasing awareness of issues like climatic changes and health has made them conscious of what they eat and where they eat. Today, diners are not just concerned about organic and high-quality food, but also look for factors like the restaurant's environmental impact and the use of green technology at an eatery.
Besides that, restaurant owners are well informed about prevailing environmental conditions. Therefore, they are also trying their best to integrate sustainable elements into their space. From serving sustainable food to using solar or wind power for electricity and providing eco-friendly chargers for electric cars are slowly transforming diner's outlook towards the outdoor restaurants.
Following are certain things that people are beginning to consider when looking for outdoor restaurants.
Farm-to-table: The farm-to-table way of sustainable eating is decades old, but recently it has become more heightened due to people's increasing attention towards organic eating. Health-conscious people are becoming more concerned about eating at restaurants that serve only organic and locally-sourced fresh food.
Locally sourced meats and seafood are preferred by most consumers these days, as they don't want to eat treated food or something that contains preservatives. Be it breakfast, desserts, appetizers, or classic food options people are demanding the use of organic ingredients in the stuff they eat.
Healthier options: Nowadays diners are seeking more healthier options when dining out, and even restaurants are actively responding to the demand of their customers. Eight out of 10 restaurant owners have admitted that their guests pay more attention to organic food and nutrition content of the food they're about to eat. In the past two years, diners have become more concerned about healthful eating options when choosing a restaurant.
Eco-friendly dining: As much as what's being served on their plates, restaurant guests are equally concerned about eco-friendly practices followed by an eatery, where they are about to eat. Nearly two-thirds of patrons consider the restaurant's eco-friendly practices while deciding what to eat. Even the use of sustainable power sources like wind power or solar panels are highly appreciated by aware customers these days.
Technology: In the digital era, nothing can be done without the use of technology. Therefore, customers at restaurants also prefer smartphone apps or self-service kiosks when looking for a good restaurant. In the past two years, the percentage of people demanding technology at a restaurant has increased. Both older and younger generations want restaurants to expand the use of technology for good.
Quality and innovative food: This is without a doubt a priority for everyone. Nine out of 10 consumers demand of quality food when choosing a restaurant. On the other hand, six out of 10 are looking for innovative food options for some change. They are willing to eat something that they usually don't eat at home, therefore, innovative food options in a menu are also becoming hit among various restaurants.
Mobile options: Outdoor food trucks are becoming popular among foodies nowadays. This is because these are easier options to get their hands on the food they like and food trucks are also good options for outdoor catering events, all thanks to easy portability.
Even mobile trailers are being used as portable restaurants, as well as outdoor restroom options when planning an outdoor event. Another good thing about these mobile restaurants is that these don't have any negative impact on the environment, due to the use of off-grid sources.
Time of the Day: It is the last aspect when it comes to selecting a restaurant, as at certain times the rush of guests is more. It depends on the work hours of the patrons, according to which restaurants try to manage their serving hours. Outdoor restaurant owners need to provide eco-friendly restroom trailers while considering the comfort and functionality of the particular trailer.