This beautiful evening gown is made from recycled ocean plastic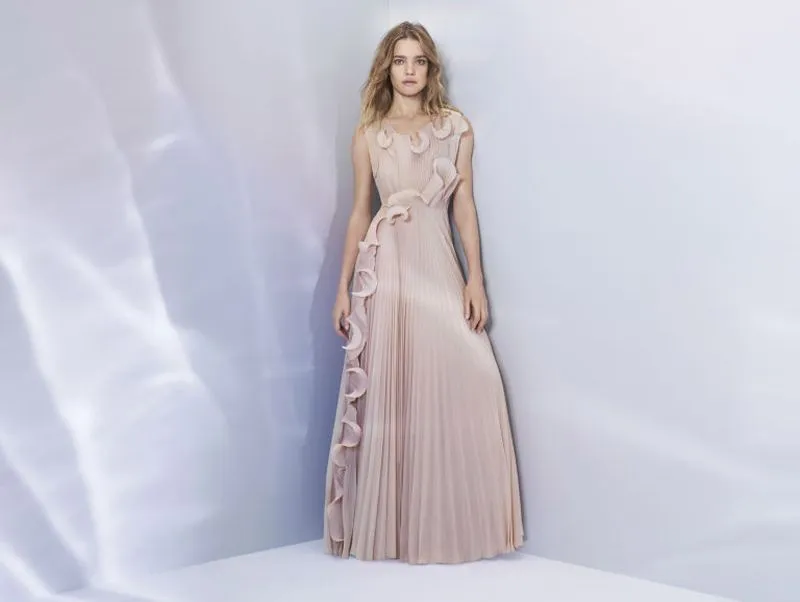 Sustainable fashion touched a new high with introduction of a beautiful pink gown created from recycled plastic waste collected from shorelines. The dress is made by fashion retail brand H&M for its Conscious Exclusive Collection.
The dress made from bionic polyester, fabric from recycled ocean plastic, was adorned by Natalia Vodianova on the ramp at the collection's showcase event.
Also read: 3D printed Adidas shoes made from recycled ocean waste
Priced at $249, the detailed pink pleated gown is not the first apparel designed by H&M from materials that reduce carbon footprint.
H&M has been making an effort to utilize natural and recycled materials for fabric for its Conscious Collection since last year. The retailer has taken this step to limit its dependence on natural resources that the entire fashion industries is so dependent on.
Informing about their new dress made from innovative sustainable material, head of design at H&M, Pernilla Wohlfahrt said,
This year's Conscious Exclusive is a chance to dream and create pieces that are both quirky and beautiful. It's great to be able to show what is possible with sustainable materials.
Creating fabrics of waste collected from the oceans is even more important because shockingly the synthetic fabric that we generally wear sheds alarming numbers of tiny fibers which make their way into the oceans through our washing machines.