UNPlug solar controller: More than a solar powered gadget charger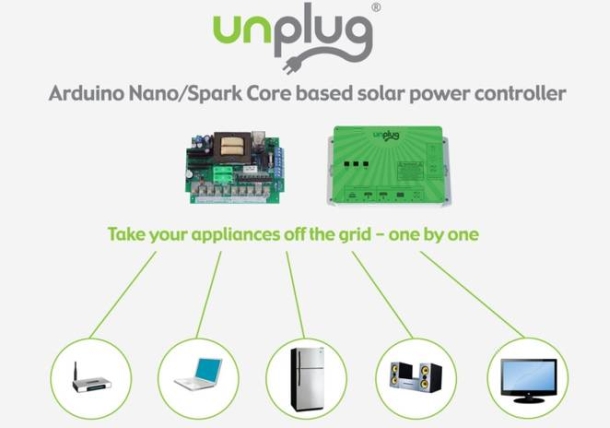 A crowdfunding campaign on Kickstarter is promising an incredible solar controller that'll give people more affordable option to go off grid. UNplug solar controller came into existence when its inventor Markus Loffler faced the inconvenience of a blackout for several days. He is an entrepreneur and software engineer and lives in Altadena, California.
The purpose is to explore possibilities of powering bigger appliances like refrigerator from solar power. A number of similar appliances along with a huge number of other devices like laptops, modems, UPS etc puts a lot of load on the grid and during peak hours of the day, usage charges are higher. In such a case, the Unplug solar controller can help save money and carbon footprint.
Unplug will basically feed electricity generated from solar panels to the appliances connected to it. At the same time it charges its battery bank. That means if during daytime it'll keep you completely off the grid and re-connects it after the sun goes down.
When there is a power outrage, the power bank can supply power for basic needs.
However, what makes it more promising is its affordability. It'll take less than $1000 to setup the whole system including solar panels, batteries, an inverter, and other basic accessories.
Solar power is best of all renewable energy resources we have, but it's not affordable for everyone. However, as the batter and photovoltaic technology is developing, this discrimination is going to disappear sooner or later. Moreover, more technology in our daily lives means more energy requirement, and as we know, human kind is on the verge of energy crisis.