Why Hindu gods and religious symbols can't stop Indians from spiting on walls?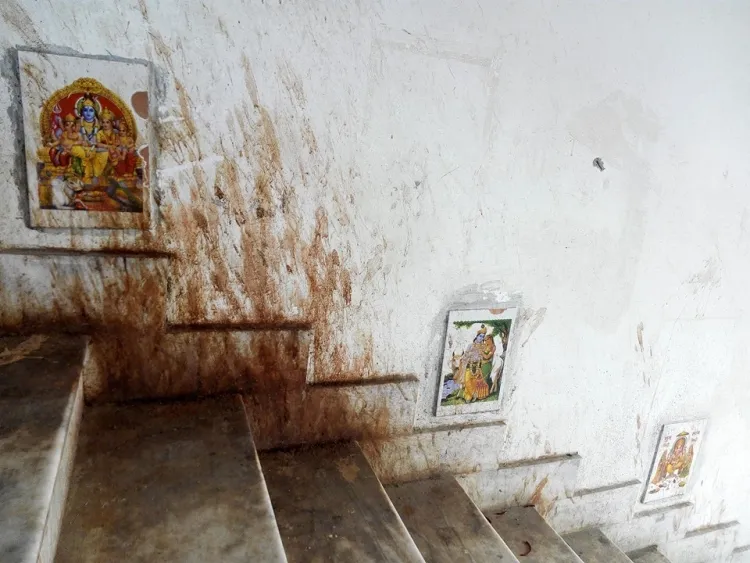 Not long ago, we had posted some pictures of the Rythu Bazaar in Mehdipatnam, a farmer's market in Hyderabad, showing how "Painting religious symbols couldn't stop Indians from urinating on walls".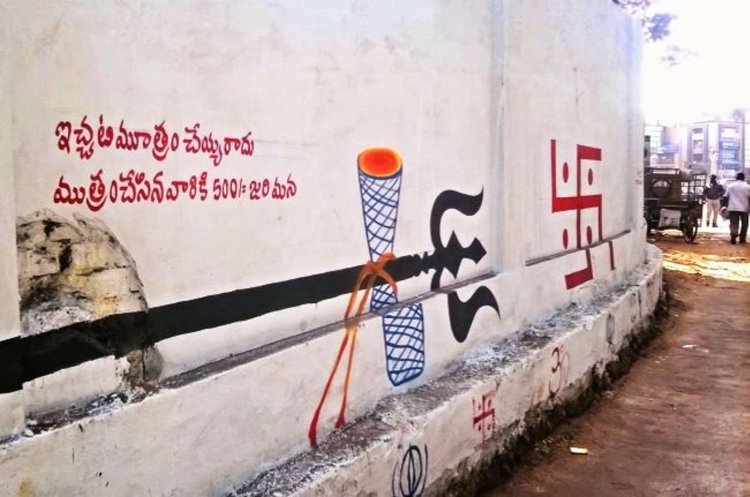 Now, we have another demonstration that painting pictures of gods or painting religious symbols to discourage people from spitting on walls is in vain. The paintings on this wall are those of Indian gods and goddesses. May be, the pictures were placed to discourage culprits from spitting on the wall, but not even gods could help.
This picture was posted on a credible social media platform. It's a proof that "Swachh Bharat (Clean India)" Campaign appear to have made no effect on Indian litterbugs. Chewing tobacco or pan masala and spiting in corners of office buildings, even inside lifts, has been and is one of the disgusting practices Indians display.
Neither Indians have respect toward their own religious characters, nor do they have any idea of etiquette, responsibility toward public property, or sense of hygiene. Unless, it's a private property (especially own property) it doesn't matter how unpleasant a place becomes due to spitting or urinating on walls.
Indian Municipal Corporations do have sufficient power to impose fine on litterbugs, but rules and regulations are hard to implement in over-populated cities of a country like India. The public doesn't co-operate. If you think that mostly poor, uneducated, and unaware people do that, then you are wrong.
Indian organizations found plenty of time and opportunities to lynch people over cow (beef) rumors, but none of them ever came ahead against such blasphemy as spitting and urinating on religious symbols or characters.
Image : Imgur/Reddit India