3D printed soil to unfold the behavior of microorganisms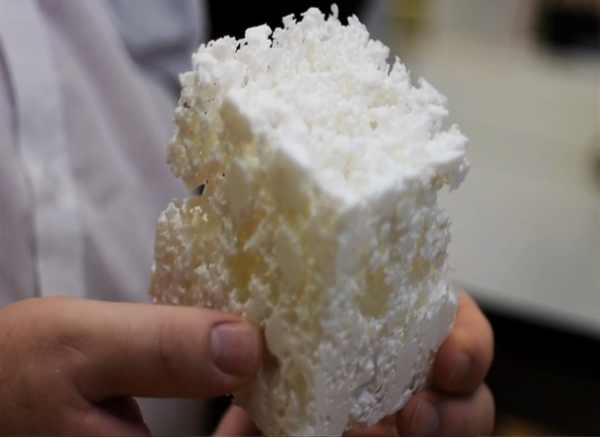 In recent times, we have seen the vast involvement of 3D printing technology in almost every field. However, it is for the first time this technology is brought into use to reveal secrets of the world beneath us. Soil scientists at Abertay University have been able to recreate complex structures (a network of pores) of soil using 3D scanning and 3D printing technology. Now, the next step is to study these "pore spaces" and analyze the different ways in which the fungi and bacteria living within them interact with one another.
Using CT scanning, the research team led by Professor Wilfred Otten has been able to create 3D images of the complicate soil structure. And with the 3D printing technology, it has become possible to transform 3D images on the computer screen into real-life 3D objects. Then, using a material called Nylon 12 replicas of soil structure are printed out from the detailed plastic cubes which are used by scientists for further study. The pore spaces within the plastic soil are inserted with microorganisms (such as fungi and bacteria), so that soil scientists can observe the behavior of these microorganisms revealing how they move through it, find food sources, survive and interact.
Via: 3ders