Water-saving urinal highlighted with a wash basin wins eco-product award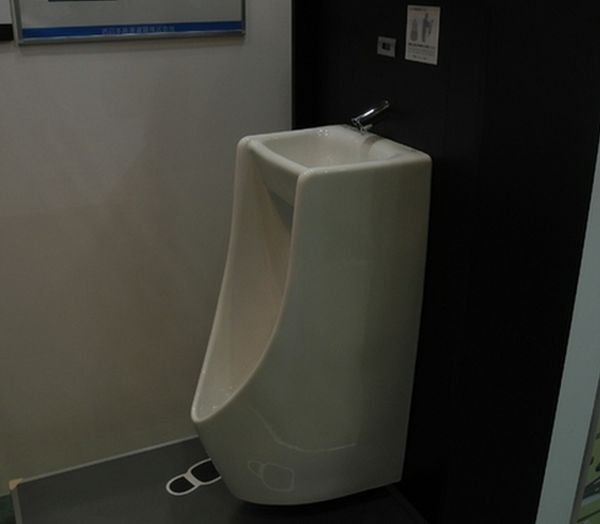 Water shortage has become a major problem in almost all the places on our planet in recent years. New and unique methods of water conversation are desperately needed. It is also required that we stop wasting the world's most valuable resource and start spending water more intelligently.  Lots of companies around the world are also steeping forward and creating smart technology and devices to save water. Looking into the situation, West Nippon Expressway Co. and Toto Ltd have joined hands to develop an inventive urinal that uses recycled water for flushing. The water saving urinal comes with a water basin at the top where one can wash his hands. The water travels down from the basin and thus automatically is recycled for flushing. Thus, this innovative product uses 15 percent less water than standard urinals which requires about 1 to 2 liters of water per flush.
The urinal has won the Eco-Products Awards Steering Committee Chairperson's Award in the eco-services category which took place in December 2013. The water saving urinal have been installed at the Otsu Service Area on the Meishin Expressway in April 2013 and before that at Yamada Service Area on the Oita Expressway in November 2012. The developers of the urinals are planning to install this creative product in other service areas too.
Via: Asahi