A majestic Wakeboarding Eco-Park in the lap of nature
Lake Kaindy in Kazakhstan is a majestic mountain lake that has attracted people from all over the world with its scenery and natural beauty. Created due to an earthquake which occurred in 1911, the lake is famous for its underwater pine forest.
This mysterious lake grabbed the attention of Russian Wakeboarder Nikita Martyanov when he saw an old picture of the place.  Determined to find the place, the guy used all means of transportation to reach there. Perfect for wakeboarding with tree trunks coming out of the water, Martyanov couldn't have found a better place than this for the water sport.
Therefore with the help of Red Bull, the beautiful turquoise mountain lake surrounded by huge pine trees and nature's beauty was turned into a Wakeboarding Eco-Park. In the form of the eco-park, Martyanov has found his dream riding spot and the guy has accumulated to the conditions quite comfortably. Towing his wakeboard to a jetski, Nikita demonstrates his riding skills on the icy cold water with ease. The sunken forest lake is a famous tourist spot and one can visit there for activities like hiking, picnicking and diving too. Now with Wakeboarding Eco-Park there, one gets more reason to visit this amazing place.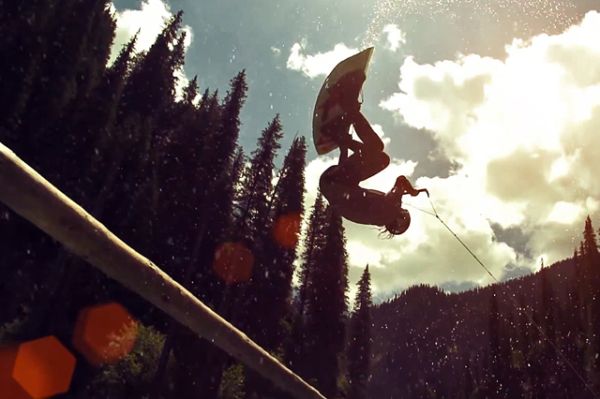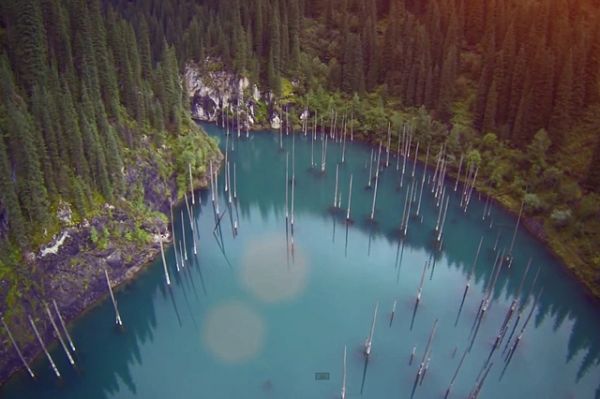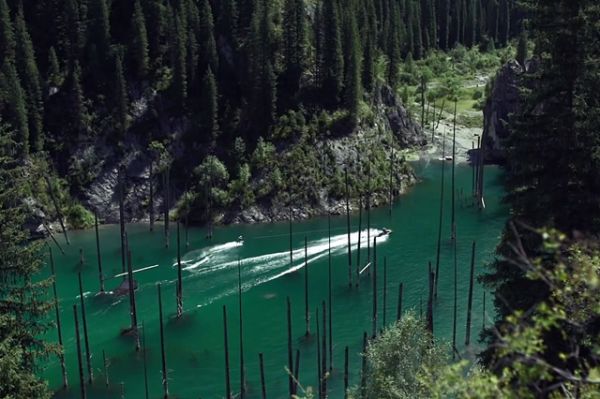 Via: FNG Magazine/StupidDope