Ban on Bombay city's famous horse drawn Victoria carriage, court calls it cruelty against animals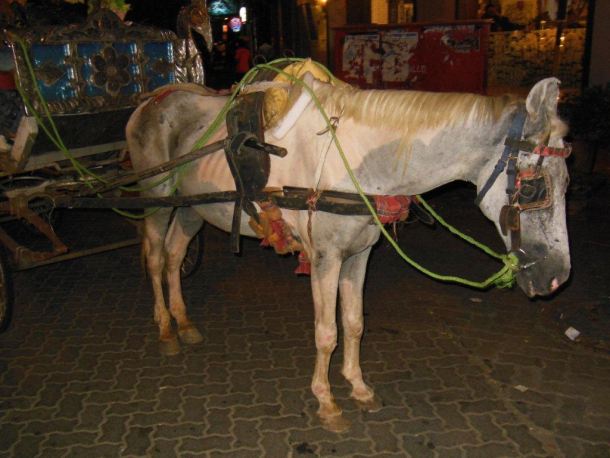 The Bombay High Court, hearing the petition filed by a city based NGO Animals and Birds Charitable Trust, People for Animals and People for Ethical Treatment of animals (PETA) has directed the Brihanmumbai Municpal Corporation (BMC) to put a complete ban on 'Victoria horse carriages'. The court further declared it illegal and violative of Prevention of Cruelty to Animals Act to ply Victoria or any horse- drawn carriages for joy-rides.
The petitioner had argued that Victoria can be avoided as the city has modern transportation system. Also, horse-drawn carriage is being used purely for joyrides. Therefore, it's an act of cruelty to use animals for purely pleasure based desires.
A Division Bench of Justices AS Oka and AK Menon was hearing public interest litigation said:
"We hold that the use of horse-driven carriages/Victorias in Mumbai for joyrides is completely illegal. The activity of using horse-driven carriages only for joyrides solely for human pleasure is an avoidable activity. Horse-driven carriage only for joyrides is violative of Section 3 and 11 of Prevention of Cruelty to Animals Act."
However, the court has allocated a time limit of one-year to comply with the orders. The reasons behind it are those 700 families in Bombay which are completely dependent on Victoria for their livelihood.
Considering these families, the court directed the state government to arrange rehabilitation of these families. Apparently, state government will have to formulate rehabilitation schemes for the horses as well.
State government is required to submit a compliance report before the High Court by January next year.
While the ban is only in the city, the court has allowed use of such carriages for other purposes. The court stated:
"In other cities, such carriages may be used for other purposes too. But if it is noticed that carriages are used for joyrides, then that should be stopped by the concerned authority."
This judgment is likely to reach other states as well where the animals are being used purely for joy rides for tourists.
While, animal loves and activists will love this judgement, the reason of concern is that Indian government does not enjoy a reputation of being able to rehabilitate neither people nor animals.
Image: PETA India