Breathtaking aerial images of Okavango Delta wildlife by Peter Adams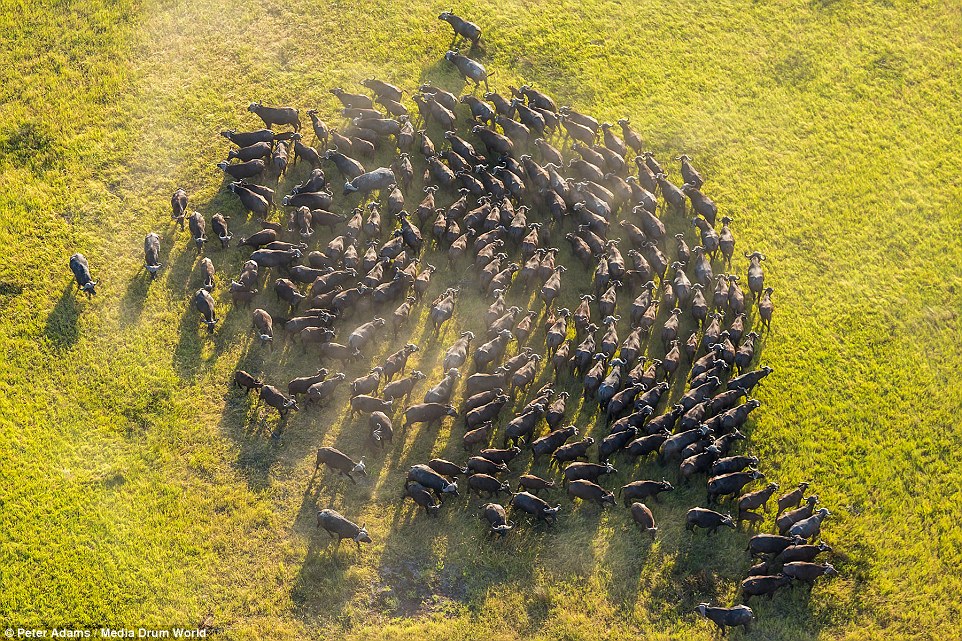 Peter Adams, a 56y-year-old British photographer, flew above the Okavango Delta, Botswana to capture amazing aerial shots of various animal herds in their natural habitat.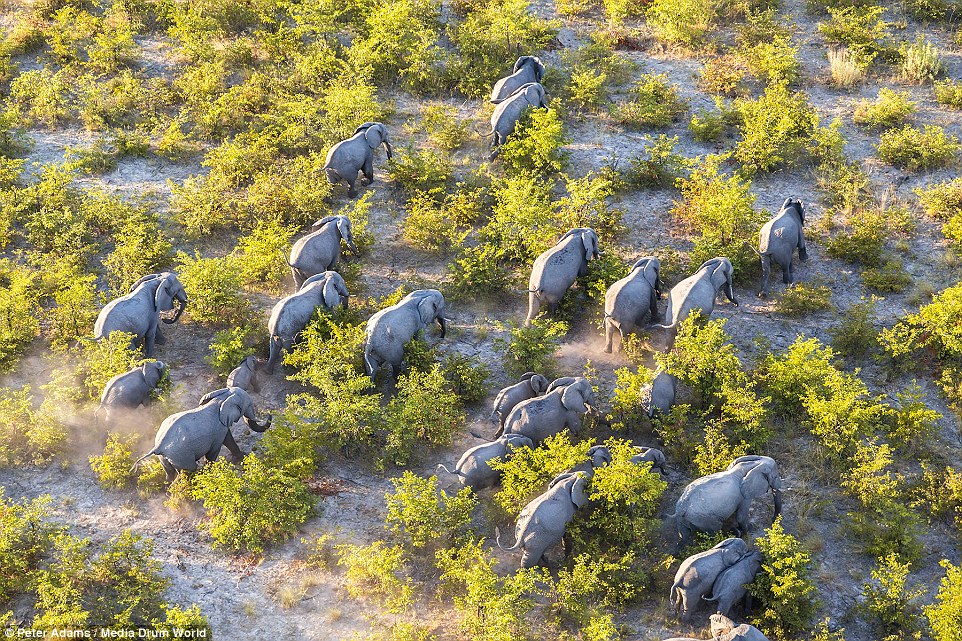 Peter had the doors removed from the Robinson R44 helicopter for better access. He allowed himself to lean out of helicopter while flying above 3,000 ft from ground.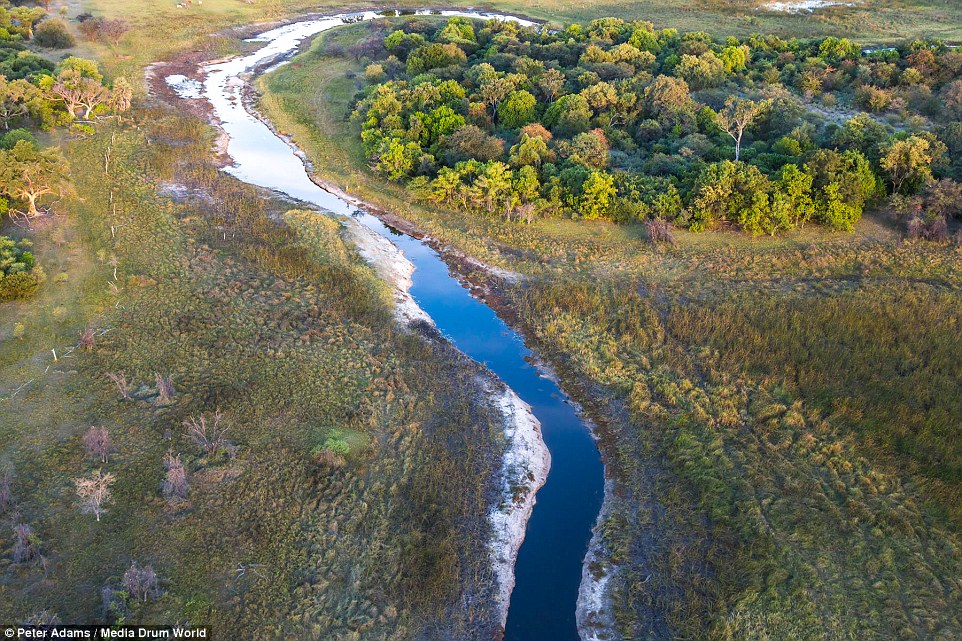 Okavango is one of the seven natural wonders of Africa, and was listed on the UNESCO world heritage list in 2014.
Okavango is not accessible through roads because the region is flooded most of the times. So, these photographs mean a lot for wildlife lovers.