High-school pass Indian mechanic builds motorcycle from discarded auto parts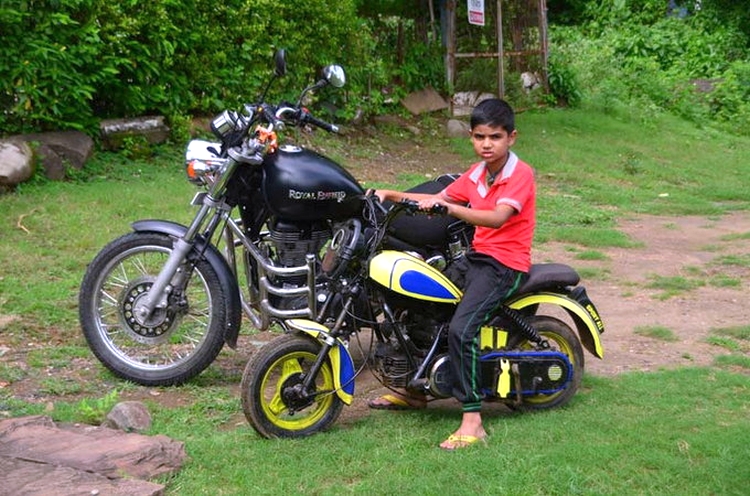 Banti Mirza, a 10th pass mechanic in Bhopal, has built a small working motorbike for his son. The motorcycle is made from discarded auto parts which include parts from a discarded moped.
A client had left an old moped at Banti's garage for repairs. Later the client asked Banti to discard and sell it to scrap collector. The scrap collector was paying Rs. 700 for it, which Banti didn't accept. The moped was left in garage for over 10 years before Banti came up with an idea to build a motorbike for his 16-years-old son.
He collected and assembled tyres from scooter, fuel tank from a discarded bike, old car folk lamps, and a moped engine. Complete bike including the chassis is made of scrap material. It took him two years to complete the recycled bike.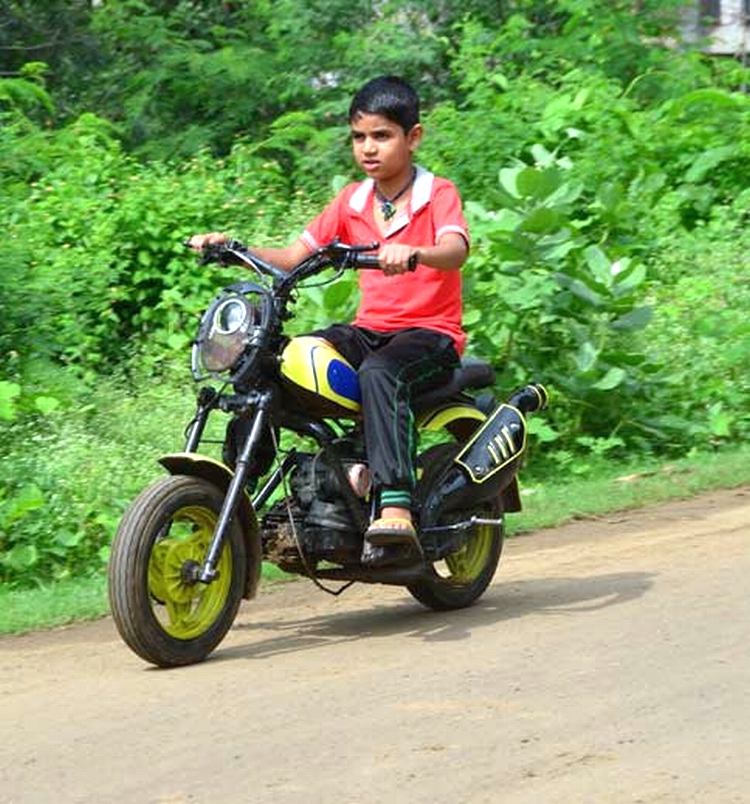 The bike weighs 30 kg and has a mileage of 40 km per liter. The chassis is really strong, which makes the bike suitable for any size rider.
The creation isn't green in terms of fuel as it uses fossil fuel. But this Indian mechanic deserves a round of applause for marvelous use of discarded material. He might be less conscious about recycling, but he did prove that junk can be recycled to build operational products.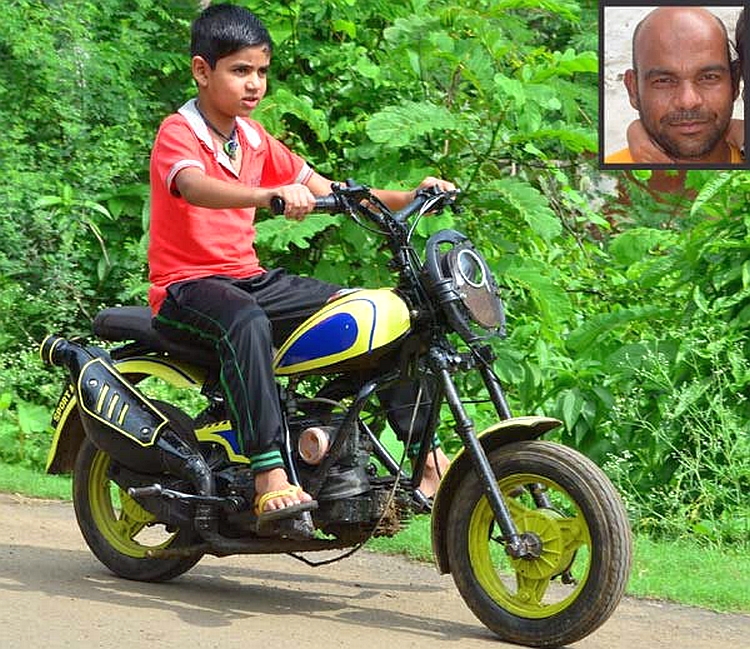 India is already struggling with littering and highly inappropriate waste management system. Recycling would be a boon for our nation.
Anyway, people around Banti's locality saw his son riding this small bike, and it attracted their attention at once. Now, Banti has received orders for similar motorbikes. In a way, it's a window of opportunity for  mechanic with only high school education.
According to Banti, it's an affordable solution for middle class families that wish to get a commuter for their high school kids. However, there might be some legal issues with teenagers riding bikes to schools. It's not legal in India for children under 18-years to ride motor vehicles.
Image Credit: Dainik Bhaskar