Clinic In A Can builds first fully solar powered portable medical facility in a shipping container
Clinic In A Can completed its fully solar powered portable medical unite from a 40 foot shipping container and hopes to aid in the mission of health improvement, which is a global issue. The solar panels generate enough power to provide required electricity to illumination three-room medical clinic. Not only light, these rooms are air conditions too. Portable medical clinics are a great relief in case of natural disastrous or in areas, where building big permanent structures are not possible.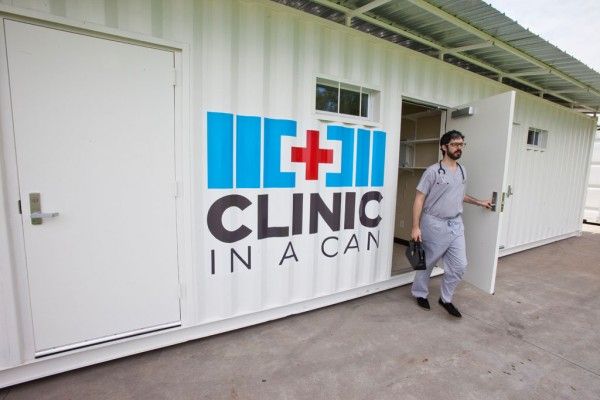 Clinic In A Can is a Wichita based manufacturer that builds self contained medical units using shipping containers. The Clinic In A Can is a part of Hospitals of Hope, a non-profit organization working on improving health care in unattended areas due to various reasons. The manufacturer consider solar power as the primary source of electricity for these portable medical units as it's difficult to have grid power in many remote areas and rely on photovoltaic to solve the problem. Clinic In A Can has previously sent unit to Jefferson parish in Louisiana after Hurricane Katrina any many of to Haiti since 2010.