DIVA: A portable solar-powered lantern by L&T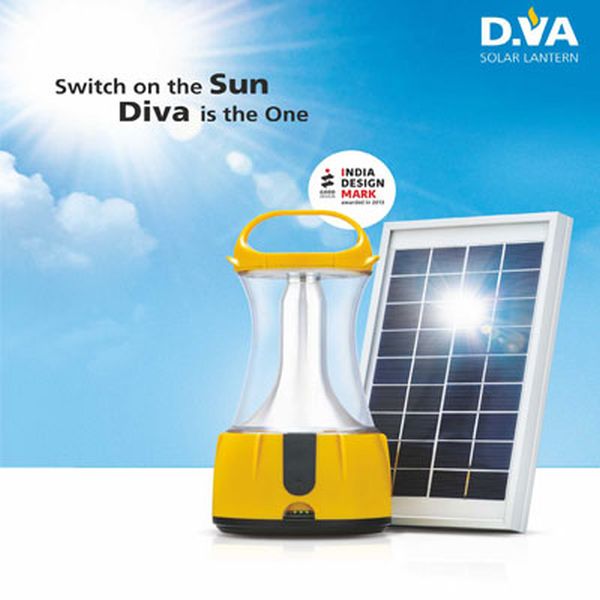 There are lots of villages and even towns and cities in India which are still deprived of proper electricity. Shortage of electricity and light cuts has made life darker in such places. However an Indian multinational conglomerate Larsen & Toubro limited popularly known as L&T have taken the initiative into their own hands to bring light to such places.
The company has developed DVA, a solar-powered portable lantern.  Chiefly quoted as 'Diva', this solar lantern is a great solution for the people who are constrained to spend their nights in total darkness.
When fully charged, the DIVA solar lantern from L&T can give continuous light up to 10 hours with full intensity, 20 hours with normal mode and 40 hours at night mode. The device can be charged by harnessing sunlight through 5W rating solar panels or by mains (AC) charger in the absence of sunlight. With the life span of solar panels ranging between 20 and 25 years and that of LEDs up to 50,000 hours, the gadget is an awesome product for every house not only in the villages but in urban cities too.
Some of the additional features are mobile charging, adjustable light intensity modes, glare free illumination and LED battery status indicator. DIVA solar-powered portable lantern from L&T comes with a two-year warranty for a reasonable price tag and recently the device has received India Design Council's India Design Mark award for good design.