Solar company develops an innovative electric tuk tuk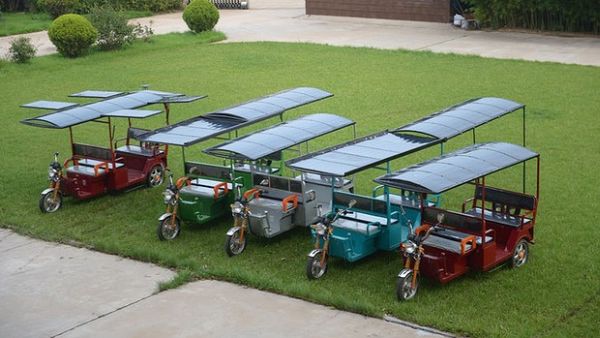 Star 8, a Melbourne based solar company known for its specialization in solar and renewable energy products in Australia and New Zealand has created a solar-powered tuk tuk.
Christened as SolarTuk, the idea behind this innovative solar powered electric tuk tuk came to the managing director of Star 8 Jacob Maimon at the time of his visit to Vietnam. During a ride in a traditional tuk tuk there, he came to know about the heavy expenses faced by the drivers due to high fuel prices. This situation gave him a vision to develop a solar powered tuk tuk.
Supporting a flexible roof design, the solar tuk tuk features a cluster of mono-crystalline solar panels for generating energy for the vehicle. The energy collected is deposited in two batteries. One of the batteries is used to run the electric motor and the other is used for storing energy which can be used for household activities such as cooking, lighting and heating.
The tuk tuk will be available with three power outputs and can be recharged by connecting to a power plug or by solar energy. The electric tuk tuk can cover a distance of 120 kilometers on a single charge with a maximum speed of 50km/h. The price is expected to range between $2000 and $3000. Available in four body styles, the solar tuk tuk by Star 8 will be showcased on October 9-10 at the Melbourne Convention and Exhibition Centre during the All-Energy Australia conference.
Via: News Drive Australia