Black Bamboo Community Center for the people of Yogyakarta, Indonesia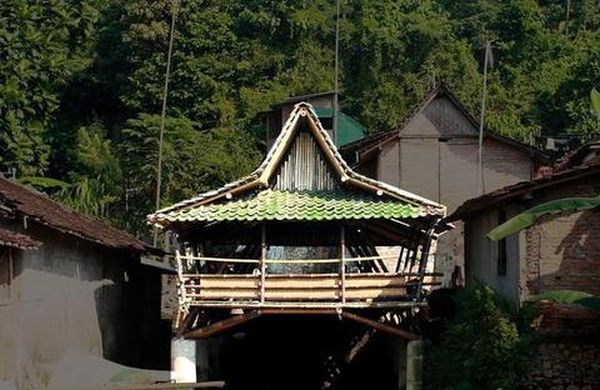 A very beautiful black bamboo community center for the daily meeting of the villagers has come up in Kampung Pakuncen, Yogyakarta. Nesting over the drainage channel and facing Winongo River, the community center is made from local black bamboo and is built by community volunteers and bamboo specialists Andrea Fitrianto and Jasri Mulya.
The basic need for such a project was initiated because of the scarcity of space and money which created difficulties for an informal community of Yogyakarta, Indonesia to find a gathering place where regular meeting of the community can be held.
Before the project started, some women of the community joined a city-wide network of 31 riverside communities known as the Kalijawi collective. To build the new center, Kalijawi asked the women to start a saving group. An architectural not-for-profit group, Architects of Arkomjogja also jumped in to help the community. After four months of saving and two months of construction, the community center was completed.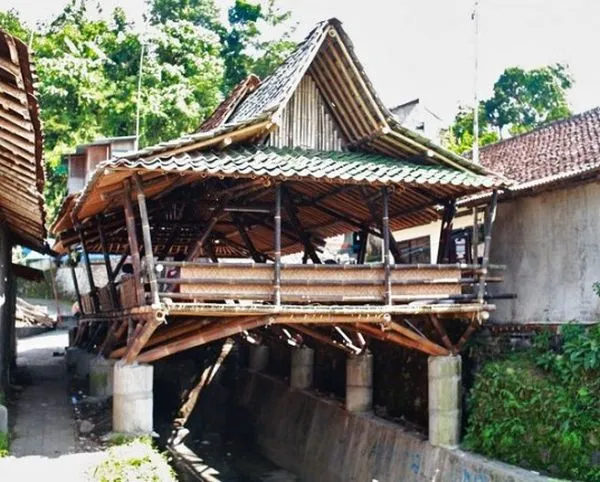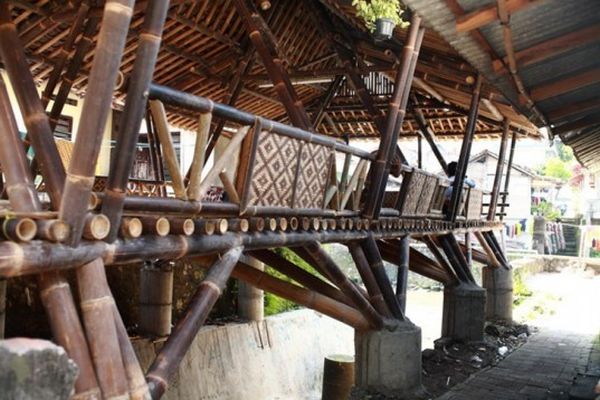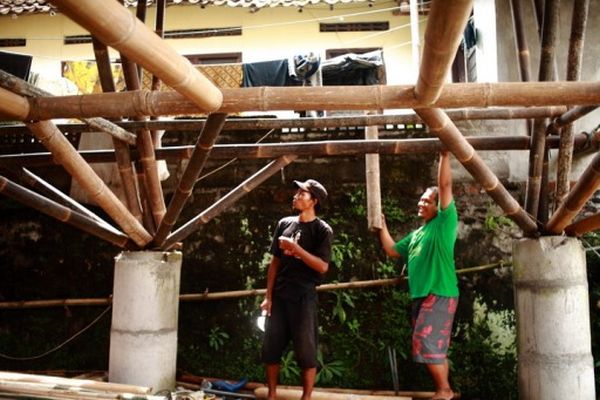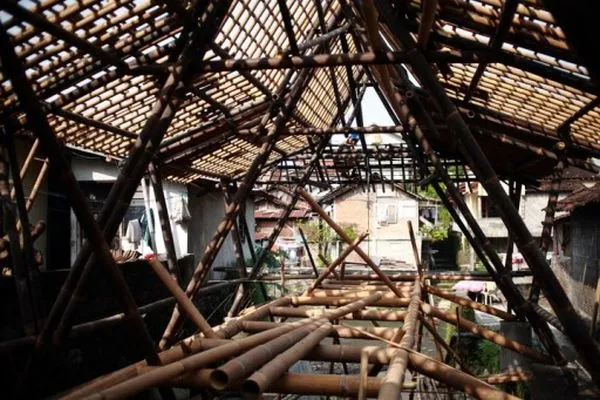 Bamboo is a versatile and strong plant and regular harvesting of bamboo improves its vitality and productivity. It is a perfect construction material for the climatic conditions of Yogyakarta which is situated in the centre of Java Island. Hence the open airy structure of the community center will give respite from the hot weather and the high elevated position will provide protection from floods.
Via: Inhabitat/ArchitectureinDevelopment