DIY WalnutCity Pedicab is a sustainable fun ride for one to experience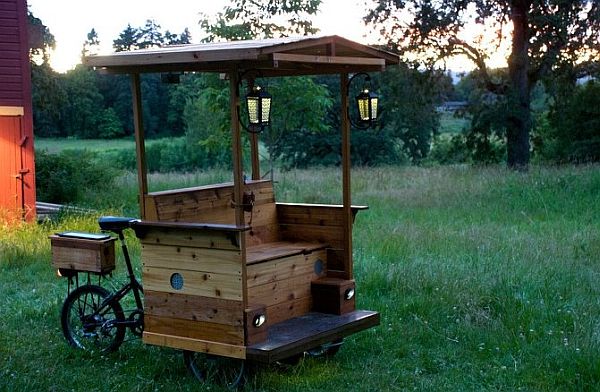 24 year old Mitch Horning, who lives in McMinnville, Oregon in United States, has come up with something that is sustainable, purposeful and makes you smile at the same moment. Earlier in the year, he started WalnutCity Pedicab for which he got an inspiration from his travel to Mexico. The make and design of WalnutCity Pedicab is inspired by the three-wheeled vendor trikes also known as triciclos. These kinds of cabs have gained much popularity in many U.S. cities.

One major feature that make Horning's pedicab different from the normal triciclos is that it has the push technology, which is unlike most of other pedicabs. The passengers are thus seated in the front and the pedicab operator rides behind them. Even if the cargo needs to be carried in the pedicab, then also the operator remains in the same position. Horning says that it enhances the experience of the people who are seated in the pedicab as they can see everything in front of them without any obstruction. It has the fun aspect too as the passengers can't actually see that what powers the pedicab.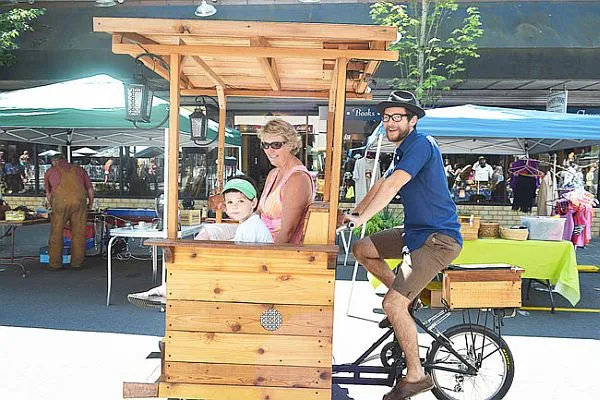 Coming to the design of the pedicab, Horning had some previous knowledge about working with wood but he had no experience with metal works. He needed to enlist someone to handle fabrication of the mechanics and frame. SO he joined hands with Mac McLaine – a machining instructor at the Center for Appropriate Transport in Eugene – to build the bike for the pedicab. Thereafter, the metal frame was created so as to provide support to the pedicab. The carriage-style can was then built around the frame by Horning which used oak wood and lanterns were placed in the front. Besides that he installed some modern facilities for which he chose a set of solar panels as powering mode. The Horning's present pedicab weighs around 200 pounds and he is all set to integrate a sound system into it so that the passengers can enjoy some music notes while they take the fun ride. If you wish to have a look of this little beauty pedicab, then you can go for the McMinnville's International Pinot Noir Celebration or just visit Third Street from 5 to midnight every Friday and Saturday.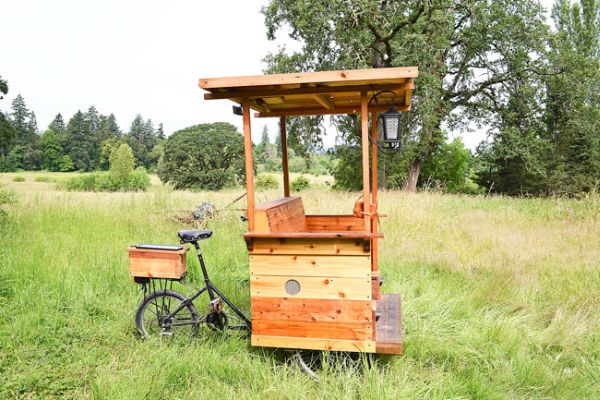 Via: NewsRegister