Full-electric Rolls-Royce possible, says Torsten at Frankfurt Motor Show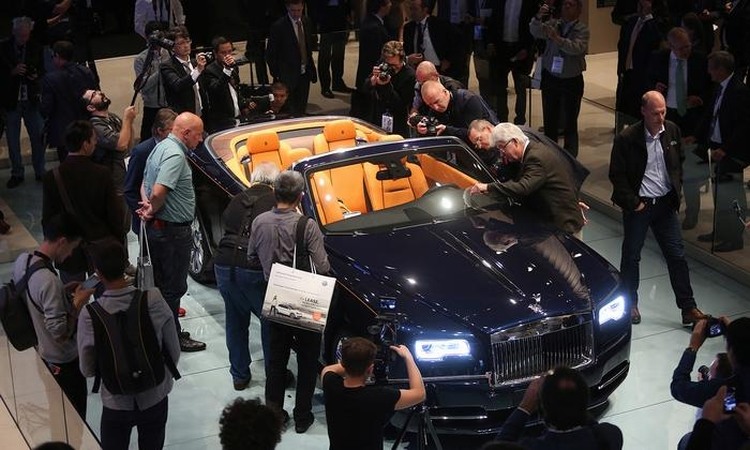 At this year's Frankfurt Motor Show in Germany, the mounting pressure of tighter emission regulation on carmakers is clearly visible.
Audi, Volkswagen, and other manufactures have revealed their future plans for introducing electric or hybrid models.
However, some car manufactures like Rolls-Royce Motor Cars were of the opinion that battery technology isn't suitable for their cars. However, this year, at the show, Torsten Muller-Otvos, head of the BMW AG unit, appear to have yielded under immense pressure for European governments. In a interview, he was heard saying,
"Suppose we find a battery technology that can offer ranges that are acceptable to our customers. (In that case) I can definitely imagine a fully electric Rolls-Royce."
So, finally Rolls-Royce is, too, mulling over introducing electric cars. Of course, they will have to maintain the luxurious experience and performance of their brand product.
However, there is a big challenge in front of all electric car manufactures; insufficient EV charging infrastructure. For a heavy car like Rolls-Royce, range becomes a crucial factor. Presently available battery technologies, as we witness in Tesla S, can deliver a range of about 300 miles per charge.
Nissan Leaf and Chevy Volt are already in the market as full electric cars, and have received a tepid reaction from consumers.
Considering the subsidies and rebates offered by governments on the purchase of electric and hybrid cars, the scenario is likely to change in upcoming future . Towards 2017, according to Jean Pierre Diernaz, EV director of Nissan Motor Co.'s European unit, better electric charging infrastructure will arrive to facilitate sale of EVs and hybrids.