Porsche's Mission E electric concept revealed at Frankfurt Motor Show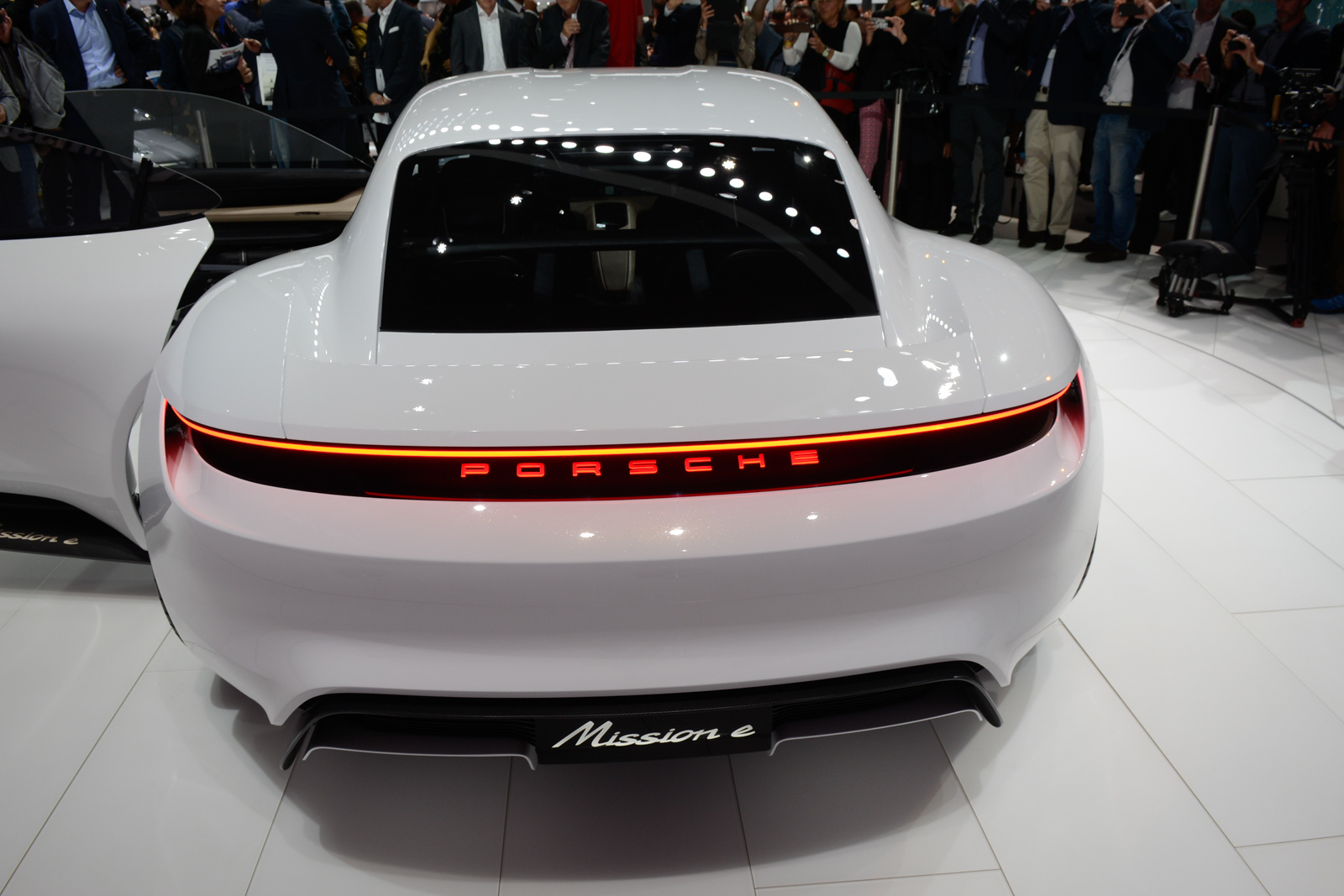 Electric vehicles shined during the Frankfurt Motor Show, which is held every two-years in Germany. The auto show hardly needs an introduction, it makes for a perfect platform for luxury car makers to announce their new models to the world.
This year, luxury and electric cars dominated the show. Volkswagen, took the opportunity and finally announced its plans for new all-electric Porsche – Mission E.
The Mission E specifications could worry Tesla S, the king of electric cars. Mission E will feature two motors with all wheel drive and all-wheel-steering. The propulsion system is derived from the 919 Hybrid.
Porsche claims stunning superlative range and performance for its first full EV. The car has a range of 310 miles, and it can accelerate from 0 to 60 in 3.5 seconds.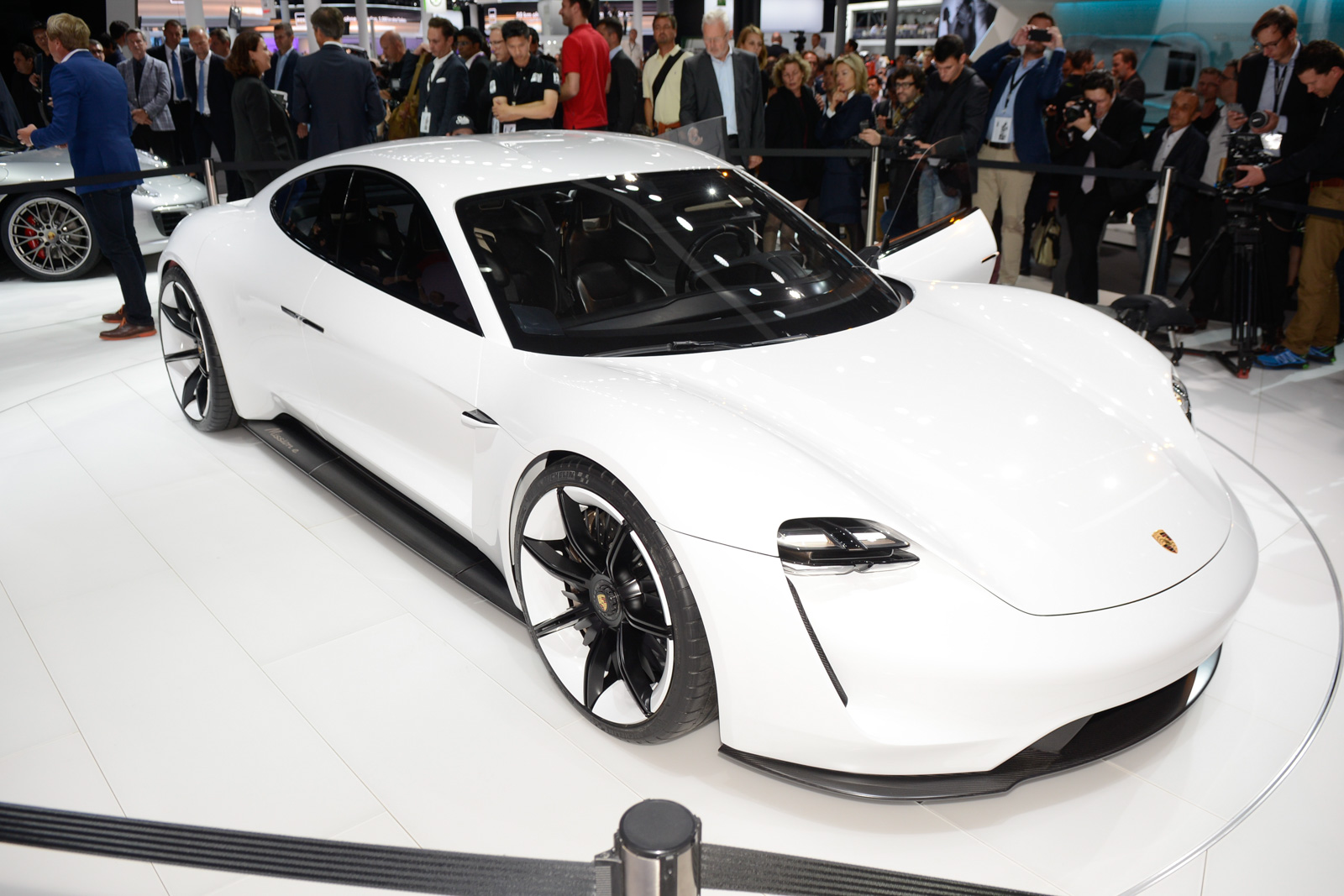 While, Tesla S is only EV with this kind of specifications, and its sales are twice the combined sales of Chevy and Leaf. However, if Porsche could deliver what it has promised, then Elon Musk should prepare to face a strong rival in full EV market.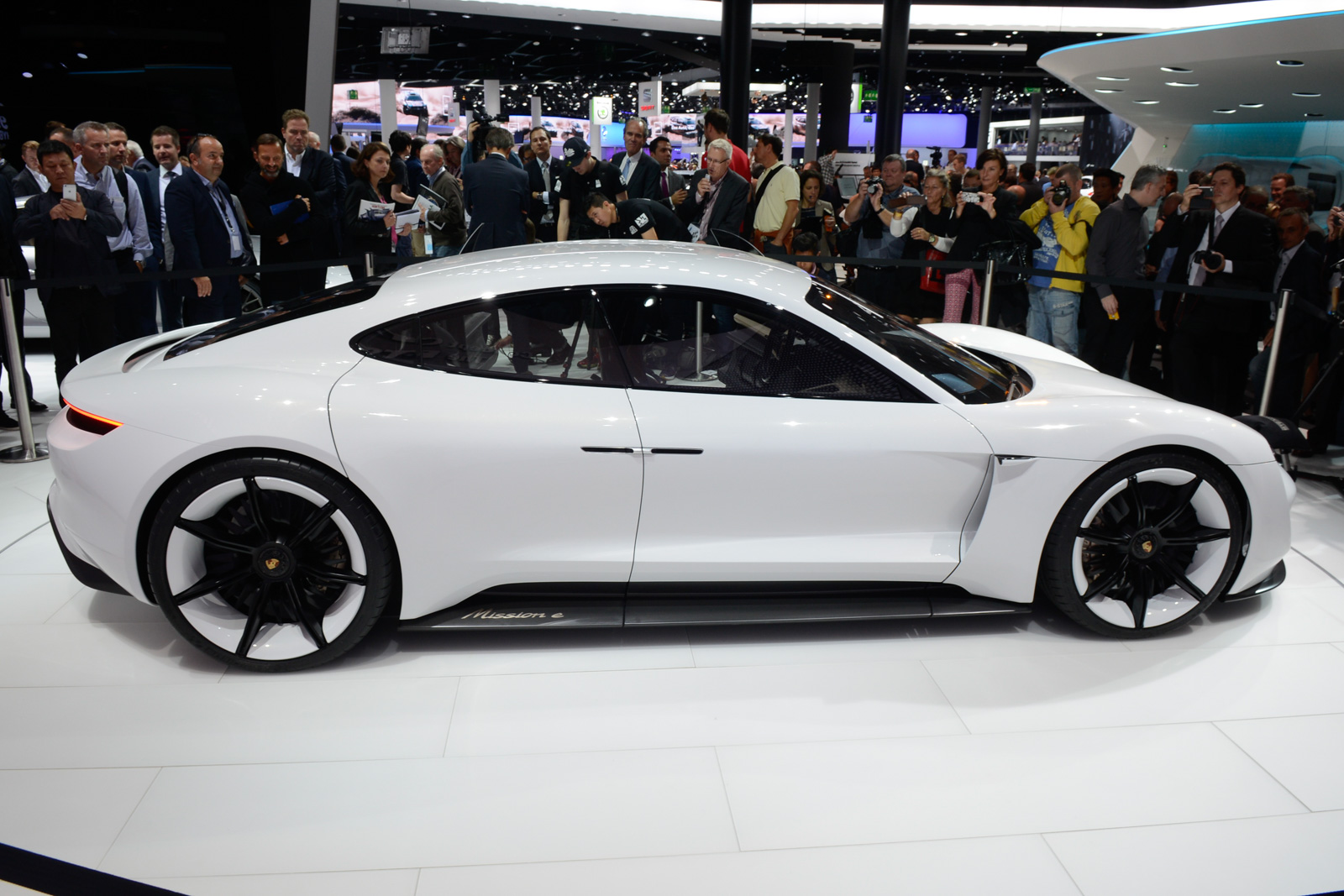 Porsche has a advantage over Tesla S, as claimed in the announcement, it features advanced battery technology capable of attaining 80 percent charge in just 15 minutes.
The Porsche Mission E has a sleek, aerodynamic, and stylish design and understandably it would be a luxurious option in electric cars.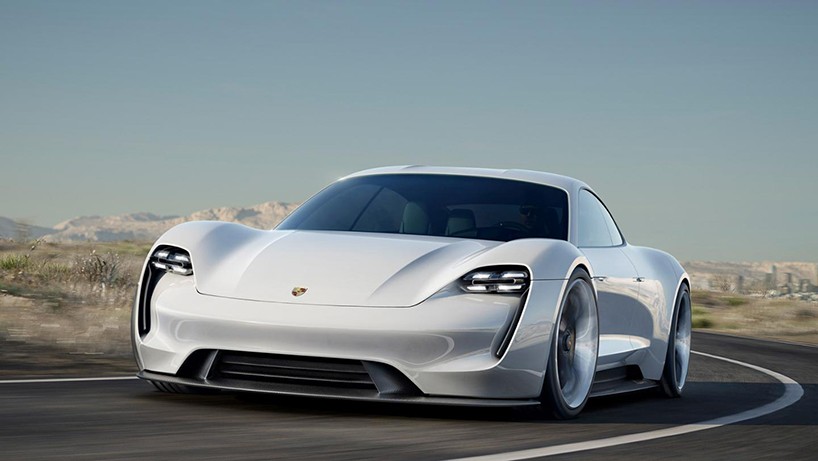 Mission E's design resembles that of the Porsche's 911. Volkswagen already has hybrid models in market, but the tempting rebates and subsidies offered by governments are luring more consumers towards electric cars – a segment Mission E preps to fill.
Quebec government offers up to $8,000 subsidy on purchase or on lease of an EV. In Ontario the subsidy is $8,500. On the top of it, additional $1,000 subsidy is available on purchase and installation of an eligible charging station.
Most of us are well aware how U.S has encouraged sale of EVs. The government offers a federal tax credit of $7,500 for battery-only EVs with additional state and other subsidies.
Nissan Leaf and the Chevy Volt share the market as mid-priced EVs. Mercedes-Benz, Audi, BMW have already announced their plans for luxury electric cars.
So, it makes sense for Volkswagen to come up with a superlative electric concept with such luring specifications.
Definitely, the next trend is full-electric luxury and sports cars. The only hurdle is the cost of the batteries, which are still very high.
Credits: DesignboomCarfanaticsBlog