IIT Madras awarded for rooftop solar DC power system that's more efficient than rooftop solar panels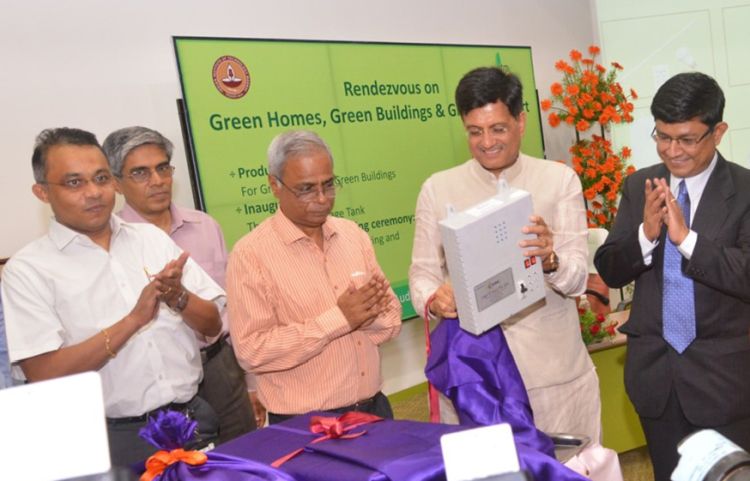 There are hosts of solutions to power off-grid homes, solar power considered the most economical. To make rooftop solar power more effective, efficient and economical, Indian Institute of Technology Madras (IIT-M) has developed rooftop solar direct current (DC) power system that has recently bagged 'The Service of Society' award by IEEE Spectrum.
The Service of Society award is conferred to technologies that have potential to benefits humans in the future.
The solar DC invertor developed by IIT-M uses generated DC power from rooftop solar panels more efficiently to power homes at lesser cost than conventional solar panels.
The solar DC consists of 125watt, 0.9 square meter solar panel, which connects DC power line with AC grid and battery to power lights, fans, charging points, computers and television in homes and small offices.
Given the miniature size, solar DC system can decrease solar panel and battery size by up to 2.5 times and helps homes reduce their energy bills to almost half.
IIT-M's solar direct current invertor system is presently installed in over 12,000 homes across six South Indian states including Karnataka, Tamil Nadu, Andhra Pradesh, Telangana, Rajasthan and Odisha.
According to Center for Decentralized Power Systems at IIT-M, that has designed the system, the volume will be commercially scaled up in the future.
The institute is working closely with Ministry for New and Renewable Energy to include solar DC system in the government's rooftop solar panel subsidy program.
Solar DC comes with its own load management system. If, DC power supply from solar panels drop for some reason, the solar DC smart controller switches to emergency mode to provide limited by uninterrupted power supply for up to 48 hours.
The load management capability is set to enhance with the increase size of solar DC batteries in the coming time.