Indian father-son duo creates amazing working wooden car at home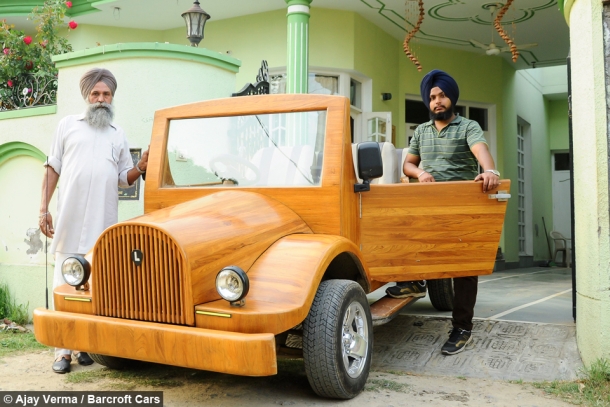 We have already seen some wonderful wooden car replicas and bikes. It's a heck of a task to build a working wooden replica. Wood isn't something that exactly suits for this purpose. However, a passionate carpenter can do anything with his skills. We have a duo of son and father who spent two months to create a working wooden car. Now, they are quite popular for their unique ride.
Amandeep and Mohinder Singh live in Patiala, India. One day the 23-years son asked his 55-years old father whether he could create a car from wood, and father didn't ignore him. They worked for two moths 12 hours a day and ended up with a unique creation of their own.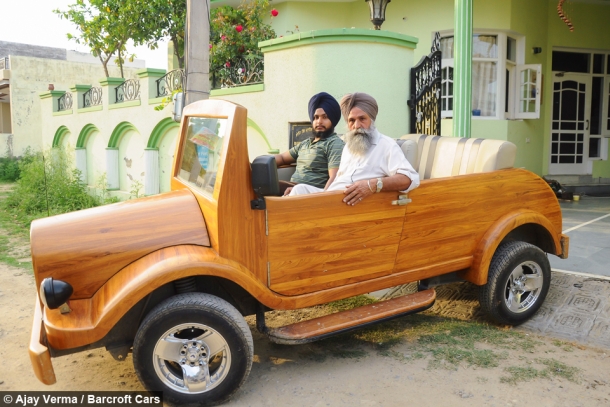 The wooden frame, made of hundreds of wooden planks, is fitted around an 800 cc engine from an old car. Rest of the parts are arranged separately and assembled at their garage at home. The car can cruise at a maximum speed of 75 mph.
The wooden surface is properly polished with layers of varnish and it can stand rainy weather with that.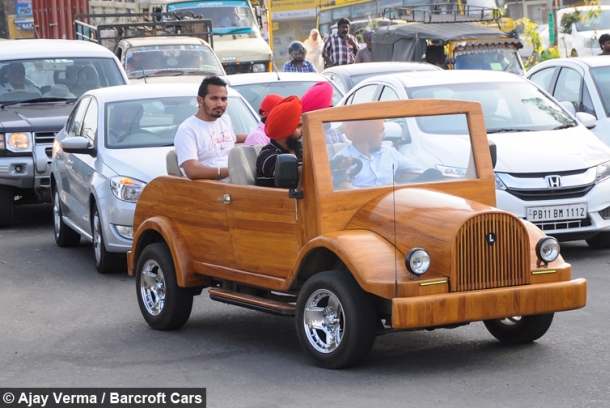 What they came out with appears to be inspired from some classic model that actually doesn't resemble to any specific model. That's what makes it unique.
Now, when they drove wooden car across Patiala streets, people look in amaze, and whey stop, people would gather around to appreciate it.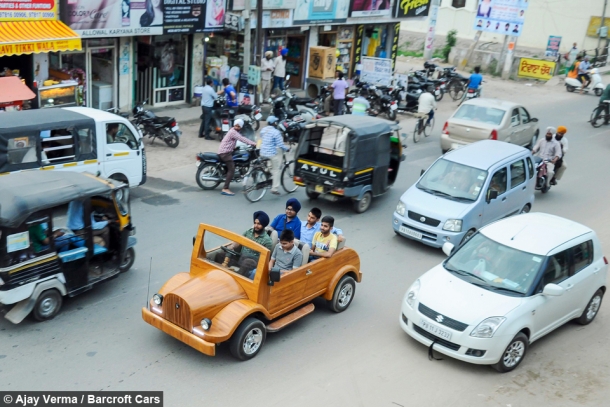 In the words of Amanndeep,
When I stop the car a lot of people gather around me. They often ask, 'who built it? Everyone asks me for my number and wants me to make a similar car for them – it feels great.
Amandeep's mother, Jawwinder Kaur, is proud of her husband and son. Well, why not. Their work is making news across the globe.
However, the duo is now even more curious to explore more possibilities. In future, they are looking to work on some more wooden models.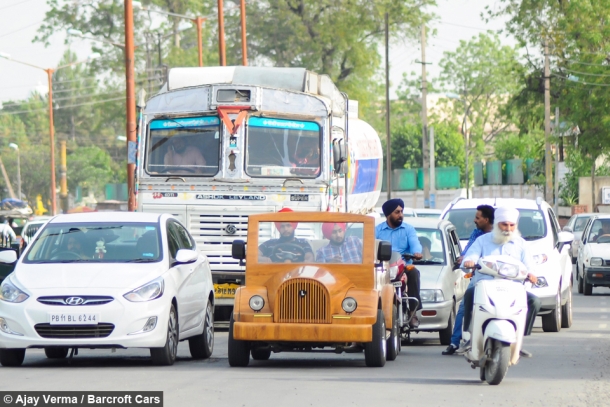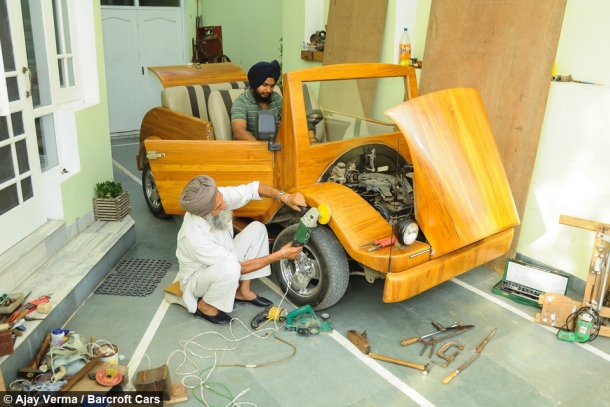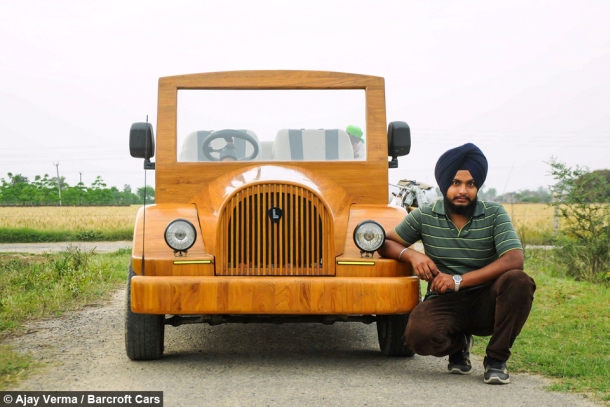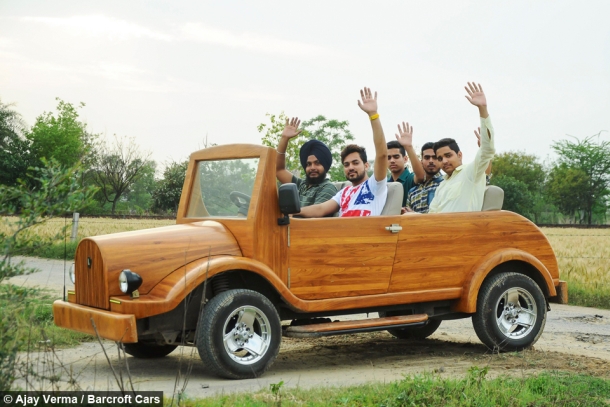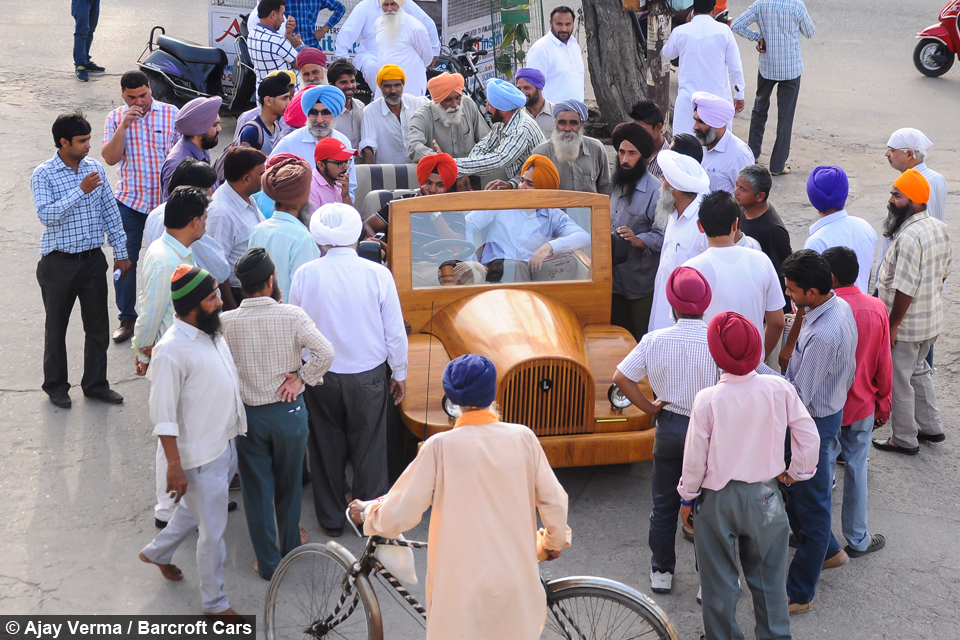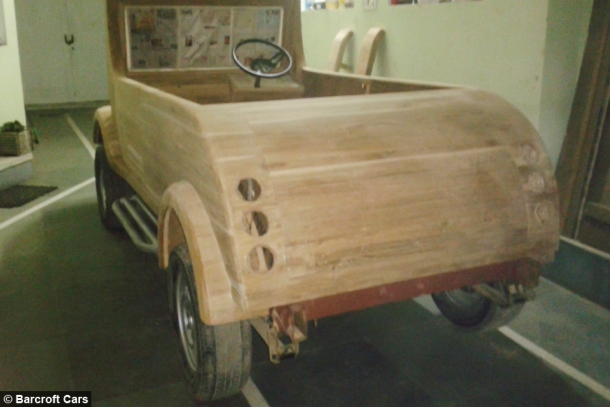 Via: Cars Barcroft