MOKE electric bike with moped-style seat accommodates two adults plus baggage easily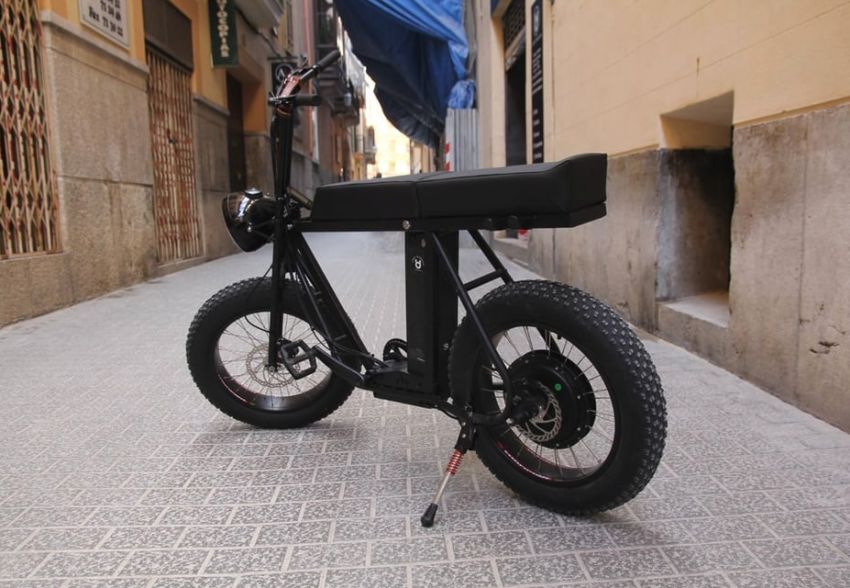 Electric bikes have become less ordinary over the years, still, they all feature somewhat similar designs. Enter MOKE and we just begin to think what e-bikes can be.
Developed by Spain-based Urban Drivestyle, the Moke e-bike is one of the coolest utility bikes with a long bench-like seat.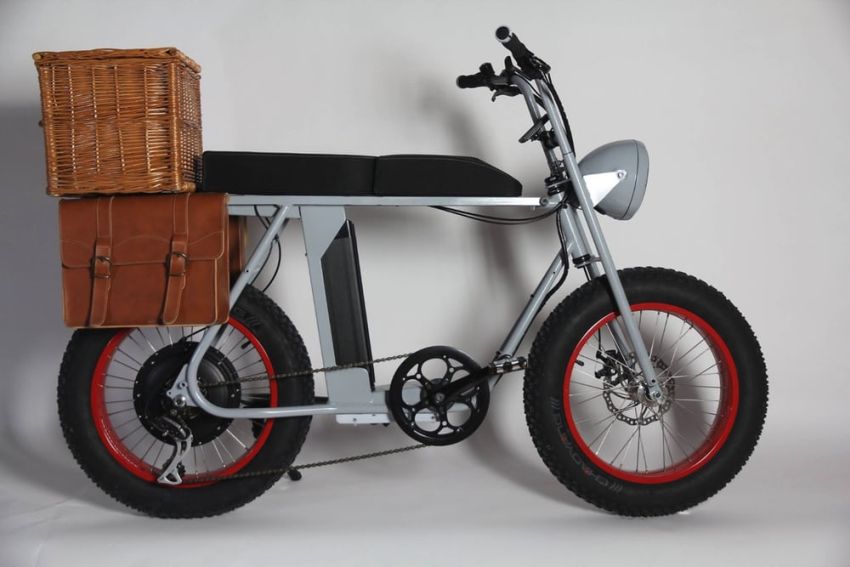 Billed as an e-bike with longest seat ever – we are skeptical about the company claim – the Moke e-bike is designed with the primary objective of taking you places in style.
Moke's long bench seat comprises three separate cushions. It is designed in this manner to allow flexibility in layout.
It can fit two adults, or an adult with two children comfortably. The rear cushion of the seat can be removed to make room for accessories like a cargo rack, basket or a child seat.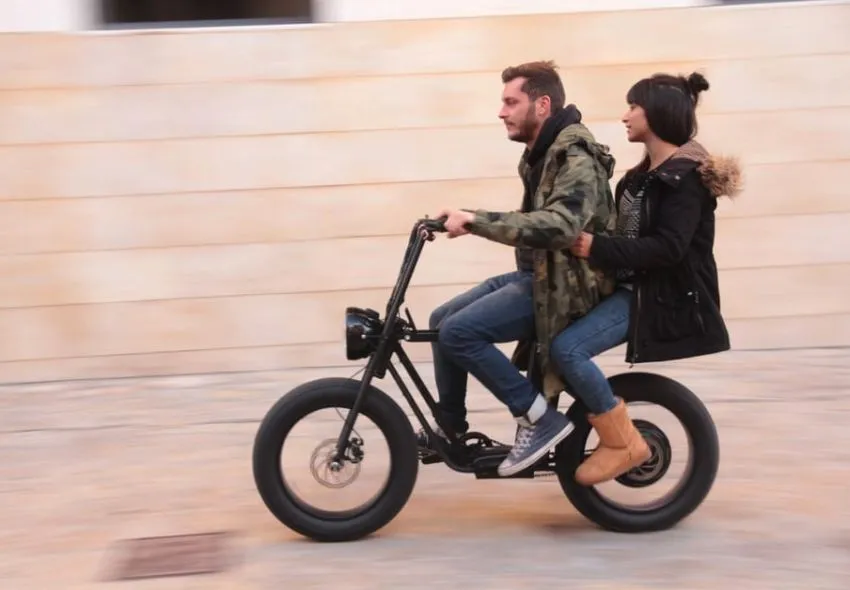 The bike features 20-inch wheels and a large motorcycle-style headlight. The bike's steel frame can easily carry 400 pounds (approximately 180kg) weight, while the LCD screen, mounted with USB ports can charge gadgets.
The bike also has disc brakes and adjustable handlebars, which makes riding the long seat Moke convenient for all types of riders. It features eight-speed drivetrain and weighs at 57 pounds (approximately 26 kg).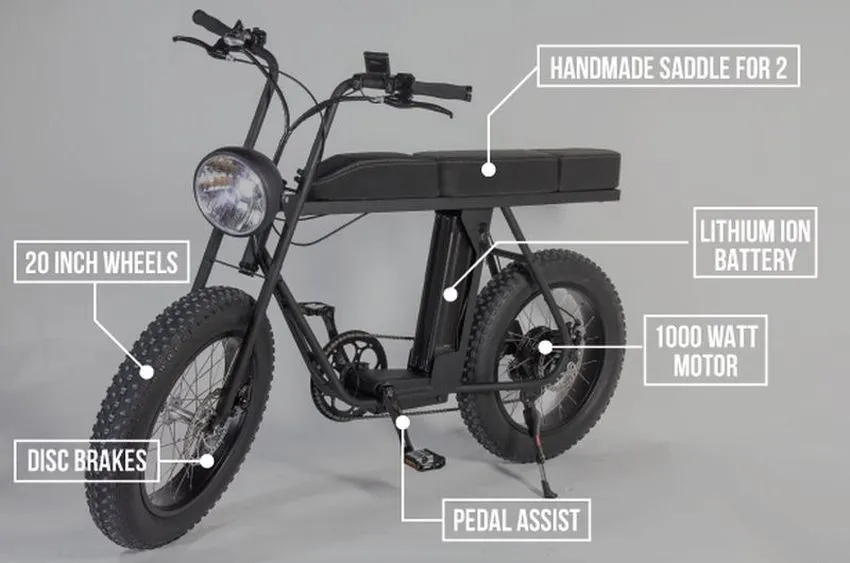 In addition to its amazingly large seat and immaculate weight lugging capacity, the Moke is also different since it comes with a 1,000-watt motor, which helps the bike tip the scale at 28mph (approximately 45kmh).
For the more modest ridders, Moke e-bike is also available with 250 and 500-watt motors.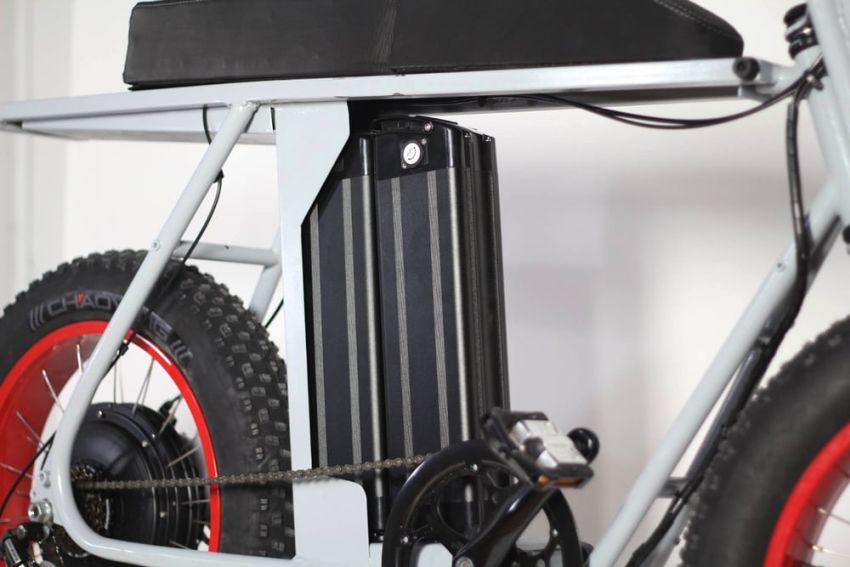 Moke e-bike comes with an 11.6-Ah lithium-ion battery from Samsung, which can power the bike for 25 miles (approximately 40km) on a single charge. And in case you aren't satisfied with the numbers, you can attach an additional battery to increase performance.
Interestingly, the battery can either be charged on the bike, or it can be removed for charging. It takes about six hours for the battery to charge fully with the standard charger. The charge time can be reduced to four hours with a fast charger available with the bike.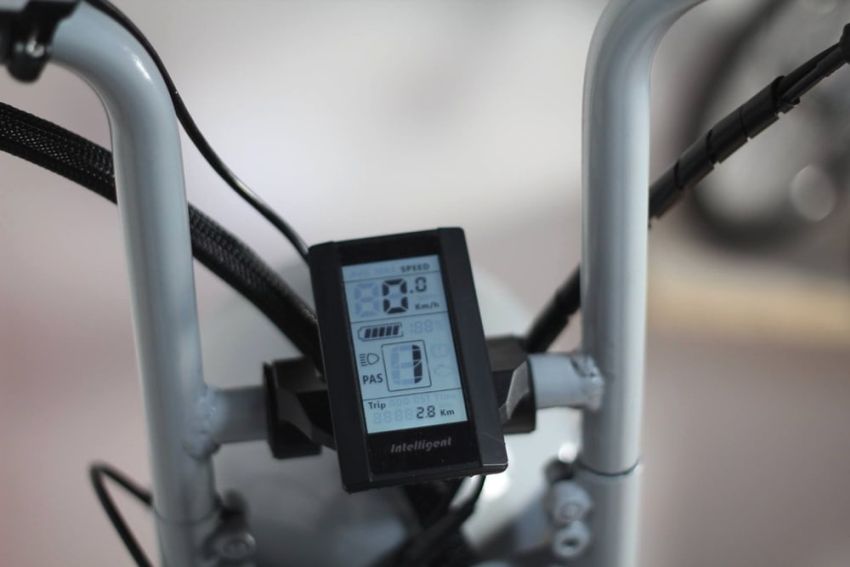 Moke e-bike crowdfunding campaign is underway on Indiegogo. The bike has been successfully funded with about 18 days still left in the campaign. According to Urban Drivestyle, if all goes as planned, Moke should be shipped as early as July this year.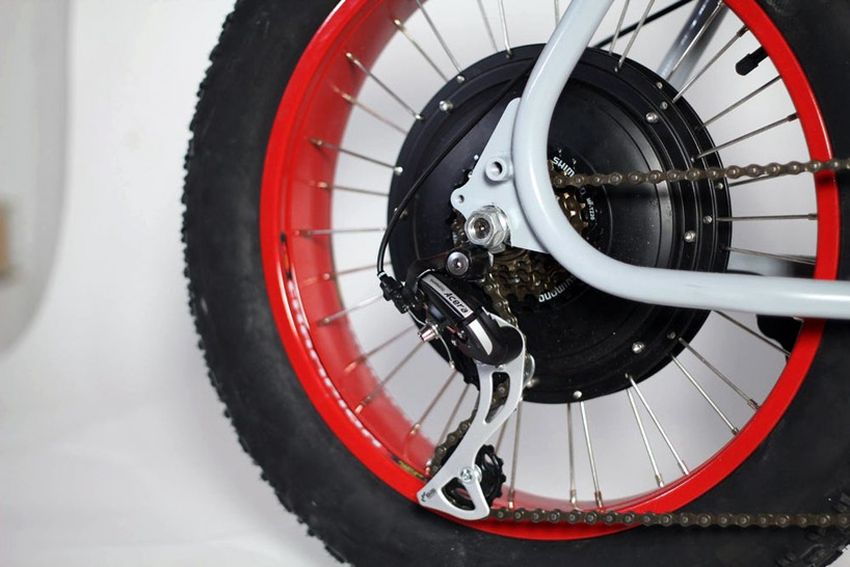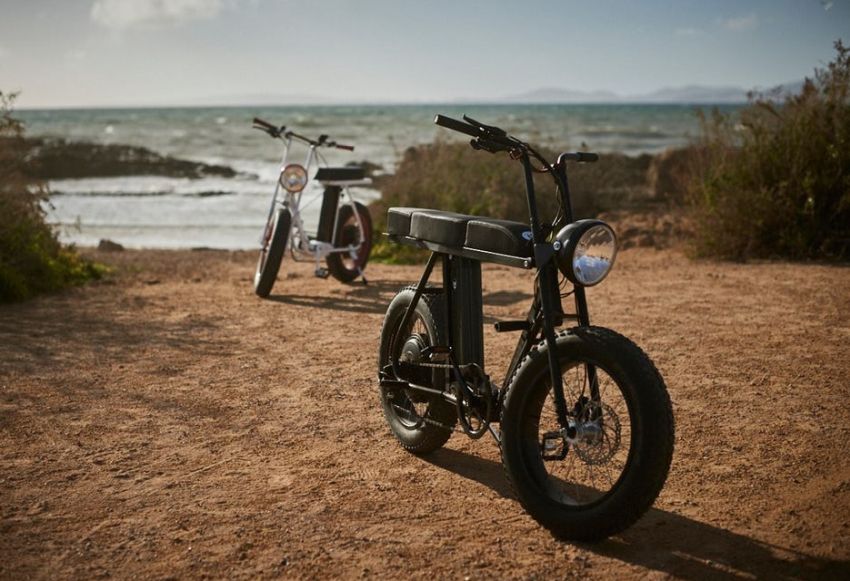 Via: NewAtlas