Natural Landscape Photography Awards 2021 Brings Awe-Inspiring Realistic Images
This fresh photo contest has been founded with the objective of reveling images with as little digital influence as possible
Aiming to promote the realism of landscape photography, Natural Landscape Photography Awards 2021 has unveiled the winners of its first-ever edition. The winning images of its first edition highlight the awe-inspiring realistic images without excessive post-processing techniques getting in the way.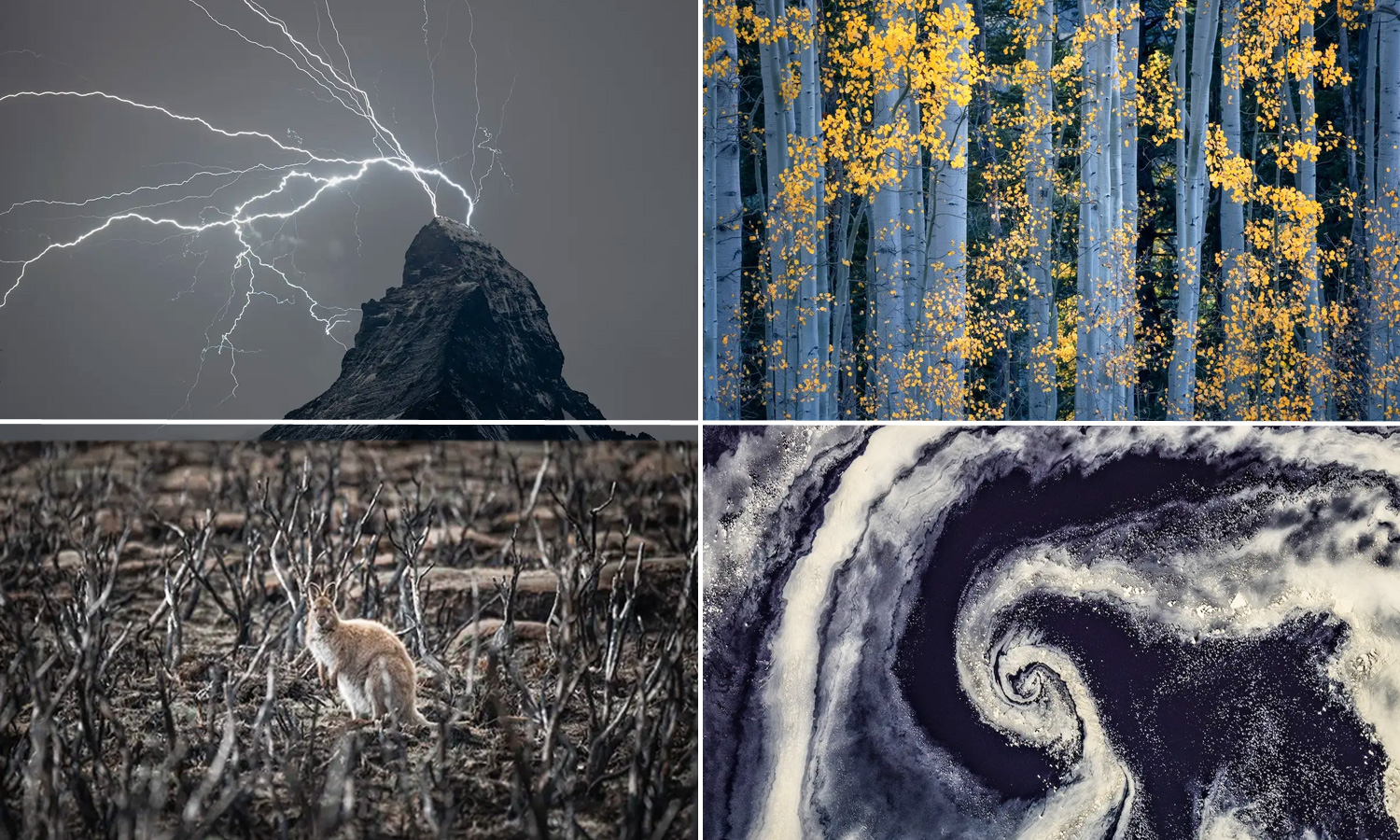 The contest was initiated to "promote the very best landscape photography by digital and film photographers who value realism and authenticity in their work," with guidelines to prevent deceptive editing techniques. Over 1,300 photographers submitted their entries from 47 countries for the first edition. Here are the most stunning images from the Natural Landscape Photography Awards 2021.
Beautiful portrayal of nature in a realistic manner won Eric Bennett the Natural Landscape Photographer of the Year award.
An iceberg resting on a black sand beach amid pebbles in Iceland made a beautiful landscape image.
This picture exhibits the weathered remains of an Ancient Bristlecone Pine in the White Mountains, California.
El Capitan in Yosemite Park glows in the most beautiful light and mist after a small snow squall moved through the valley.
As the storm moved over the Matterhorn, the occasional flash of lightning helped the photographer recompose, refine focus and adjust settings for this absolutely stunning picture.
Titled 'Infinity,' this beautiful image captured in Uinta National Forest has a quieter impact than the outlandish compositions.
From the project series titled "The Drakensberg," this image features the Central Drakensberg mountains in Southern Africa.
Sitting neatly in the KwaZulu Natal province of South Africa, bordering Lesotho, Drakensberg mountain makes for a beautiful pictorial study.
From a project titled 'Ash,' this picture narrates the story of the horrifying bushfires in Australia in 2019, where millions of animals died and thousands of people were left homeless.
Documenting the Tasmanian bushfires of the 2019-20 season, this picture belongs to the series 'Ash' that has won hearts for depicting the painful reality of climate change in the Australian continent.
A stunning aerial shot taken from a fixed-wing aircraft above the desert of Australia.
The picture highlights a group of Joshua trees with one missing branch, offering a perfect spot to align the moon in Joshua Tree National Park, California.
Snow-covered maples at a high elevation in a single sheet of film before the sun melted the freshly-fallen snow in Utah's Zion National Park.
'Autumn Blues' of aspen trees captured in the Eastern Sierra Nevada Mountains won in the Intimate and Abstract category for its beautiful composition and palette.
Project series titled 'Ash' documented the devastating 2019 Australian bushfires in Tasmania.