100 percent recycled plastic bottles from Ice River Springs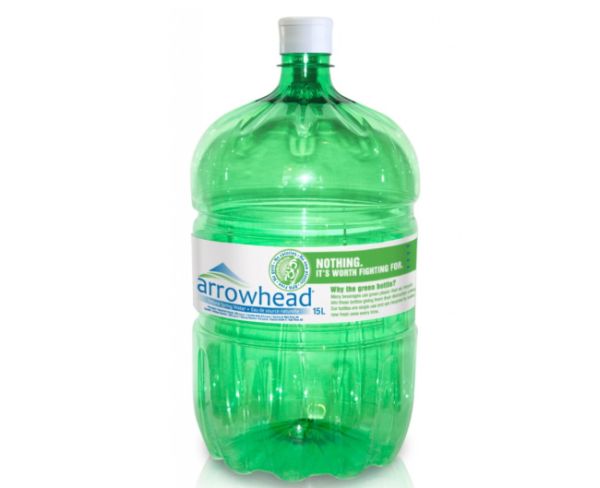 With an initiative to reduce energy and recycle plastic, Canada-based water bottling company Ice River Springs has unveiled 15 liter bottles made from 100 percent recycled plastic. The new bottles slated to sell under Arrowhead brand name have been made primarily for water cooler. For the bottle recycling program, Ice River Springs accumulates bottles from municipal recycling operations and then sorts and purifies them to create certified food grade plastic which can be reused. This process enables Ice River Springs to produces 100 percent recycled PET bottles.
Basically the PET bottles by the company are BPA free (an ingredient banned in feeding bottles for babies), which makes these ultra-green bottles a true alternative to returnable polycarbonate bottles used currently. The water for the soon to be available green Arrowhead bottles is sourced from rivers originating in the Rockies and from the glaciers of Kananaskis County.
Via: GreenerPackage