Whale watching in Nova Scotia: A lucky cruiser recorded Whale blowing out a rainbow.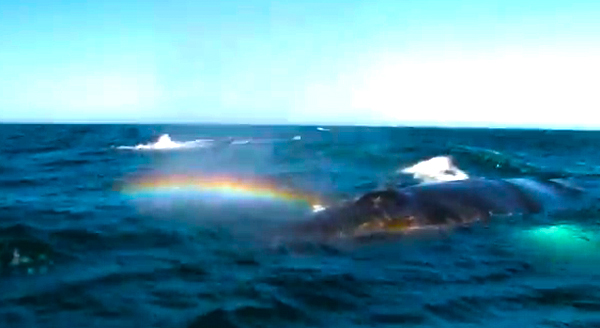 Whale is itself a wonder of nature and fascinated temptation for whale lover who spend hours on the cruse to get a small glimpse of this marine giant. Sometimes nature creates majestic scenes and if you are lucky, you'll be awarded with a chance to witness it. Here is a small footage a cruiser recorded while Whale watching in Nova Scotia.
Look carefully, and you'll see that wonderful mammal blow out a rainbow. Of course, you know that it's the sun who is complimenting the water spray from closet by adding its rainbow making dexterity. Although, the video was shot back in 2011, still we felt like sharing with our readers.
Discovery/Youtube User rsean9000